Types of Augmented Reality (AR)
used by businesses
Projection based AR- May or may not be interactive. Provides digital images of real objects in physical space.
Recognition based AR- Operates with QR codes and scanned images. Another category of AR tech translates words seen through the camera.
Location based AR- Operates mainly on the location detection feature. Provide information on screen using GPS, compass, etc.
Outlining AR- Used in architecture for outlining building and boundaries, it uses object recognition to work and is like projection-based AR.
Superimposition based AR- Uses object recognition to replace an entire object or a part of it.
How AR mobile apps provide a pathway for
user and businesses to interact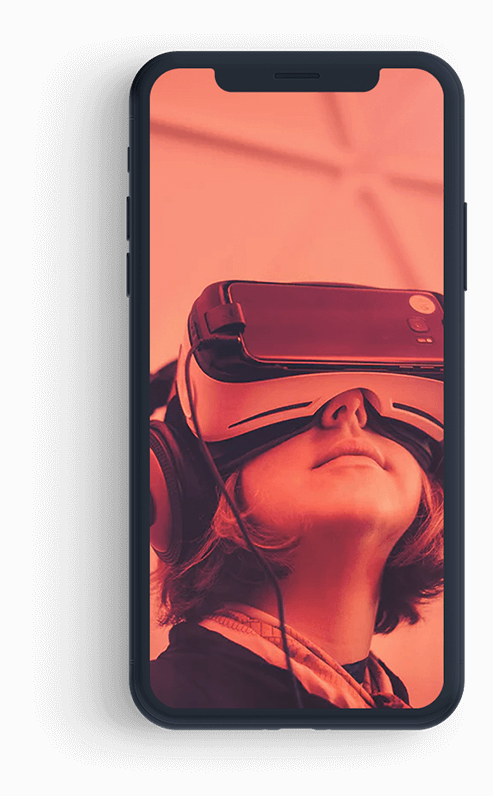 People believe the things they see and experience. A good user experience plays an essential role in the user's decision making and the company's reputation. Surveys reveal that 60% to 70% of consumers see clear benefits in using AR and IoT devices in their daily life and at work.
Following the advent of new-age technologies in digital marketing, AR is the latest entrant to it and is used to create brand awareness.
Merging virtual objects with the real world allows developers to interact with digital elements.
Blurring the line between the two interfaces it enhances what the user feels, sees, etc. and provides a better user experience.
Blurs the line between the two interfaces by enhancing what user feels, what user sees, etc. and providing better user end experience.
It enhances user experience by adding virtual components such as digital images, graphics and sensations as a new layer of interaction with the real world.
AR apps enhance customer engagement with the brand and the business.
How can TechAhead help in
Augmented Reality App Development?
At TechAhead, we make your dream our challenge and put in every effort to make it a reality. We have a diverse and dedicated team of experienced developers who can cater to all your development needs. We prioritize excellent quality and rich user experience in every domain and have been developing high-end AR Apps, which have been equally beneficial to users as well as enterprises. Our apps have passed all the quality criteria expected by the market and have helped enterprises to gain a vast client base due to the rich user experience provided.