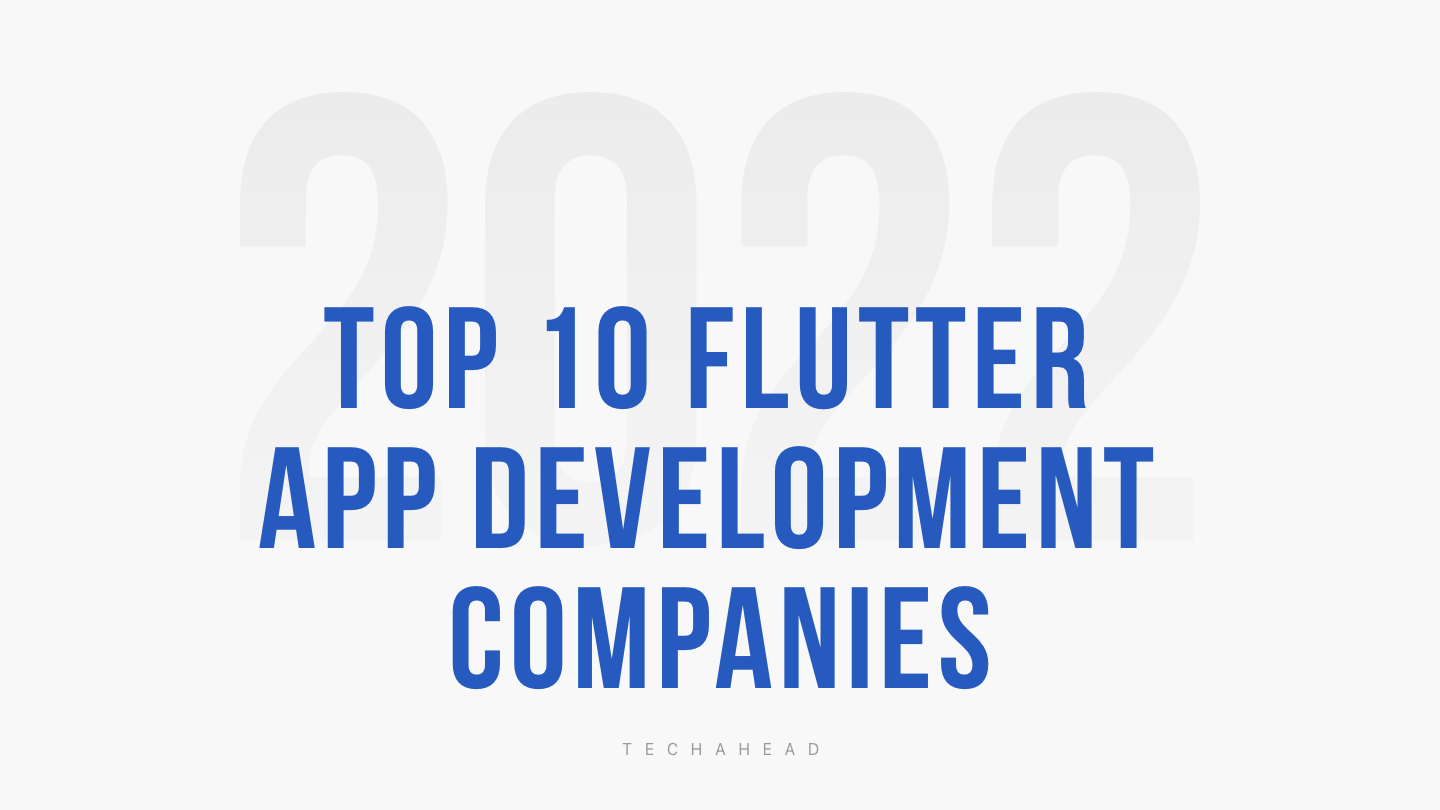 When it comes to cross-platform app development, Flutter has been the most trending open-source UI framework introduced and developed by Google. Launched in 2017, Flutter has successfully surpassed other frameworks and has been adopted by 42% of software developers.
This framework ensures fast time to market, saves cost on the production, increases the flexibility of your app, and gives the best UI experience while offering in-built plugins and widgets. This is the reason top brands like Google, Alibaba, BMW, Dream11, eBay, Tencent, Toyota, and more have integrated Flutter into their business.
Finding reliable Flutter developers is a crucial task for any business. To make things simple, we have researched and produced a list of the top Flutter app development companies that you can hire. We have evaluated each profile based on their ranking on business listing sites like Clutch, GoodFirms, AppFutura, IT Firms; their total experience, Tech Stack, pricing, global delivery capabilities, key clients, portfolio, and more such parameters.
Location: United States, India
TechAhead is one of the earliest adopters of Flutter and has a total experience of more than 13 years in the field of app development. With over 250 members, this organization has catered to 700 global clients that include AXA, American Express, Allianz, Audi, ESPN, Disney, and more.
With the prime focus on delivering quality solutions, their development team thrives to integrate scalable and modern technologies to deliver world-class projects. Their team of experts provides customized solutions for your business and ensures partnership till the deployment of the application.
2. Cleveroad
Location: United States, Ukraine
Founded in 2014, Cleveroad is one of the best Flutter app development companies that provide exquisite solutions to its clients. Their projects perfectly fit your business domain and budget requirements. Whether your requirement is to build a digital product from scratch, upgradation of your existing application, or scale your IT teams, they offer best-in-class services to help you achieve & exceed your growth goals.
3. Netguru
Location- Poland
Netguru is a global IT services, consulting, and business solutions company that combines its passion for perfection with expert technology ideas to achieve maximum client satisfaction. Their core values and work ethics revolve around the customer's needs, which has resulted in serving more than 1400 projects to 80+ clients with a 96% of customer retention rate.
4. Hyperlink Infosystem
Location- India
Hyperlink Infosystem was launched in 2011, and since then they have worked with about 2300 global clients and delivered over 4000 apps and 2000 website projects. Their talented and diverse team of developers can help you build the smartest and quickest solution for your cross-platform app development projects. They include the best technologies in projects including IoT, Salesforce, Artificial Intelligence, and many more to deliver astonishing results.
5. Tech Mahindra
Location- India
Tech Mahindra has 125K team members across 90 countries and over 900 active worldwide clients. It provides services like mobile and web app development, Enterprise business solutions, Cloud solutions, Digital Supply Chain, Data Science, and many more. This organization provides full-stack development and offers degradation services even after the deployment of the application.
6. Desuvit
Location- Norway
Desuvit is a perfect solution for your business' cost-effective needs. They came into operation in 2018 and have been delivering world-class projects since then. This Flutter app development company integrates the latest and most advanced tools and technologies into your business to deliver the best version of your application.
7. Endive Solutions
Location- United States
Since its inception in 2008, Endive Software has been a rapidly growing company with a global network of solution architects and experts. They are an award-winning IT Services company based out of Sarasota, Florida (USA) and their expertise includes Mobile Development, Web Development, Web Design, and Salesforce Development and Integration services.
8. Net Solutions
Location- United States
Net Solutions is an innovative design & development consulting company that unites human-centric design thinking with agile development under one single expert roof. They specialize in UX/UI Designing, Mobile App Development, Web, and Software Development. Founded in the year 2000, they create award-winning digital products for startups and enterprises globally.
9. Magora
Location- Russia, United Kingdom
Founded in 2010, Magora has constantly delivered end-to-end app development services to the customers by deeply understanding and evaluating their business needs and tailoring the solution that perfectly fits their requirements. As a top Flutter app development company, they have become one of the industry leaders that have served 500+ projects and 300+ native web and mobile applications.
10. Droids on Roids
Location- Russia, Poland, United States, United Kingdom
Droid and Roids is a one-stop platform for clients that are looking for long-term collaboration for app development. This Flutter development company is not just equipped with the industry's best developers but also offers you a risk-free trial for the 2 weeks and 1st app demo within 7 days.
This was our list of the best Flutter development companies. If you need further consultation for your project, you can always reach out to our experts.