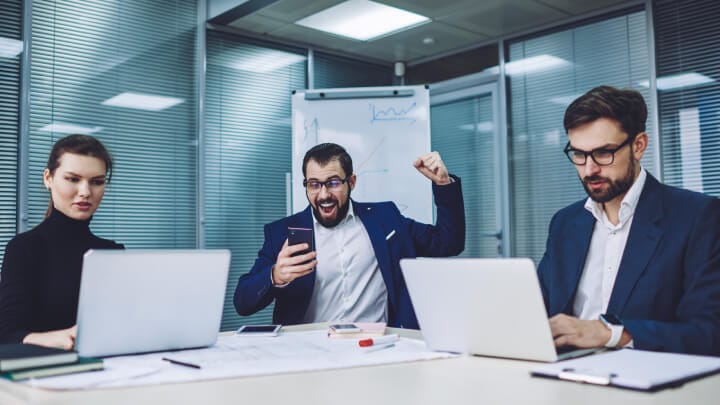 Hollywood is the first thing that comes to mind when one thinks of LA, so when you are looking to hire a top mobile app development company, you might be surprised by the number of options. It's not surprising as the city is home to many media houses, creative agencies and digital media start-ups, all of which can benefit tremendously from the services of app developers.
Netflix is perhaps the best-known success story of an LA-based company that started a revolution by providing users with the latest digital content through an app with an easy-to-use interface. While HBO, Showtime and other players have followed suit, there's plenty of room for more players to carve their own niche.
The list of companies that have been successful by creating mobile apps to share content is not restricted to the film and television sectors. Among the mobile app development companies in Los Angeles that have captured niches with mobile apps is JukinVideo that showcases viral videos from across the web, and Kin Community that focuses on bringing relevant lifestyle-related video content to its female audience.
An LA-based company that is looking at developing an app has three options – in-house development, outsource to freelance app designers through online portals or outsource to development shops. Let's review the points in favor and against each option:
1. In-house mobile app development
The advantage of hiring an in-house team of app developers is that it provides a more controlled environment. Additionally, the development is agile since the team works together at every stage, and there is a free flow of communication.
The disadvantages of in-house app designers include the additional expense of bringing on a new team on the payroll, the time-consuming process of development, which requires significant supervision, and the issues with scaling up or down to manage the requirement for specialized skills whenever it is needed.

2. Outsourcing to freelancers through online portals
While websites such as Upwork and Freelancer make it easy to outsource to a freelance app developer at an affordable price, it comes with a high degree of uncertainty as one cannot be 100% sure of the work quality. Finding the right match is often a process of hit or miss as project failure rates are significantly high on these sites.
3. Outsourcing to a top mobile app development company
Here again, the process of hiring the right company can be tricky. The cost of using the services of a top mobile app development company can prove to be expensive for a start-up. The more affordable alternative is to outsource the development to an off-shore company, but this comes with the risk of hiring an unknown entity based on its website content. Besides, with the time zones and communication through distant calls, there's a high chance of a communication gap that can result in an unsatisfactory outcome.
The ideal solution is to search a top mobile app development companies with a local presence in LA, but ideally, one that has a pool of experts at an off-shore location. Besides helping to keep the development cost significantly lower than in-house or local development, there's the advantage of project management within US working hours and a point of contact who can be easily reached always. While there might be a few companies that offer this advantage, it's crucial to identify one that has proven expertise in executing apps for clients ranging from startups to Fortune 50 companies.

How does one identify whether a potential hire or app design company follows the expected standards or industry best practices? We provide guidelines on what to ask, to ensure that the person or company has the right skill set and experience in developing successful apps.
1. What coding standards do you follow?
Experienced mobile app development companies work with web application frameworks that are equipped with all the necessary tools for maintaining coding standards. These frameworks allow team members to work together on a project with the use of libraries and components that adhere to coding standards. Unless the app developer you hire uses a standardized system, the build will be completely disorganized. What's more, if you need to shift the task to another agency, without coding standards, the new team won't be able to start where the previous agency left off.
2. What steps do you take to make the application scalable, secure and robust?
Scalability is a vital element of app development. When your app sees a growing number of users, it needs to have the capability to handle the large numbers. Additionally, in case new features need to be incorporated, the app should have a provision for adding it without causing gridlock. It's important that the app developer lays down the groundwork for scalability during the initial build to prevent setbacks at a later stage.
Security is a primary concern for applications, so the developer needs to build security capabilities into the application, using encryption to protect sensitive information. Additionally, the application should have the facility to wipe data remotely in case of the loss of a device. Similarly, a provision for an automatic backup of data can help users from loss of data.
The UI and UX of a mobile app are major components that play a role in determining its success. For creating a robust app, app developers use the perfect mix of design and functionality to attract users and build a long-lasting relationship with them.
3. What design process and practices do you follow?
Since good UX is essential to the success of an app, the design process that the mobile app development companies follow should focus on understanding the user needs and providing the best solutions. Once the app is designed, it should be beta tested to discover any flaws. Additionally, the app should have an in-built feedback mechanism that allows users to provide feedback when they encounter a flaw.

4. What process do you follow for customer verification?
Security breaches, spam, and scams can affect the user experience and result in poor customer retention. The best way to prevent this is to include a process of phone number verification at each stage, whether it's at the time of registration, for resetting passwords, authorizing upgrades, authenticating transactions or reactivation of a user account. Mobile app development companies use this to provide a layer of security that eliminates the possibility of data theft or other security breaches.
5. What is the typical communication process followed during app development?
The app development process includes several iterations. Therefore, it's essential for the development agency to be in continuous communication with you at each stage so that you are up to date on the progress and aware of the bottlenecks. Ideally, besides communication by phone or email, the mobile app development company Los Angeles should grant you access to their project management/collaboration tools.
6. Can you share details of your development practices?
Quality assurance should be an inherent part of the development process. Most professional development agencies have a detailed process in place, which includes business analysis, development of the application, quality testing and the successful launch of the app. It's essential to ensure that the app developer undertakes beta testing so that the app is as free from flaws as possible before it reaches the user.
7. Are you willing to sign an NDA to ensure confidentiality?
Since apps are all about ideas, it's vital to have a non-disclosure agreement in place before the project is discussed in detail. While the NDA doesn't necessarily prevent the idea from being used or stolen, it restricts the disclosure of confidential information to any other party. Most of the leading mobile app development companies USA will be willing to sign an NDA.
TechAhead has extensive experience in developing apps for startups as well as Fortune 50 companies. With the recent launch of our LA office, we are the perfect answer to creative agencies and media companies that are looking for top mobile app development company at affordable app development cost.