Art is very essential to child development. It provides a gateway for self-expression, encouraging children to branch out and explore reality in new ways using their imaginations. When practicing art, children develop a natural sense of innovation that they will carry on into adulthood. Studies show that there is a direct connection between art and improved academic performance. A report from the Americans for the Arts reveals that young people who regularly enjoy artistic endeavors are four times more likely to be recognized for academic achievement.
It can be rather difficult to find the time and proper resources to help children explore their artistic side. Fortunately, there is a solution to this issue. Mobile devices and computers provide access to virtual places where kids can create, learn, and play with art. Take a look below for some great games to help your child discover and cultivate their creativity.
Art Maker
Digital canvas with a variety of colors, shapes, and textures. Kids can unleash their imagination within this spill-free art zone by painting, sketching, and drawing.
Free Draw
In Free Draw you will find a grand selection of tools such as chalk, spray-paint, a selection of 90 colors, and amazing special effects.
Tate Kids – Spin Art
This game features a spinning canvas with a wonderful selection of tools and colors with which your kid can create their own unique spin art.
ABCYa – Paint
Color, draw, and paint with a spectacular arsenal of fun tools and accessories.
Son of String Art
This game offers an exciting and colorful way to play with patterns. Your kid can configure dots and watch as bright lines unfold to fill the space.
National Gallery of Art: Kids Art Zone
This collection of visually rich art games is provided by the National Gallery of Art. Each game explores a different era of art history, giving children an opportunity to dive into culture while having fun and learning.
NASA – Coloring Book
A great online coloring book brought to you by NASA with a variety of adorable pictures for your child to color.
Sesame Street – Art Games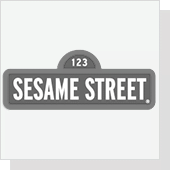 The lovable characters from Sesame Street will help nourish your child's creative side with these fun and upbeat art games.
Gear Drawing
To spark an interest in engineering and art, this game uses a variety of gears and colors to create intricate spirographs. The option between fixed or rotating gears and the medley of colors ensures that no two creations are alike.
Color with Leo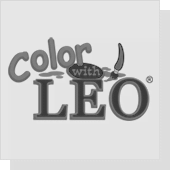 Visit Leo's Art Studio for a fun variety of simple and wholesome art games.
Colors in Motion
Interact with different stars, learn the colors and what types of emotions they can represent.
Aminah's World: Create Your Own Artwork
Create eccentric and whimsical artwork with all sorts of different materials, ranging from fabrics to buttons and shells.
Destination Modern Art
Have your child go on an intergalactic exploration of the Museum of Modern Art. They will be able to recreate their own versions of modern masterpieces.
Build Your Wild Self
This game encourages your child to relish in their free-spirited side by designing themselves with animal characteristics.
The Art Institute of Chicago – Curious Corner
This interactive website helps your child explore and learn about different components of art using fun and interesting games.
Think Draw
Create different pictures using a diverse selection of themes, ranging from space to fruit. It also allows you to view other artwork created by others for inspiration.
Disney Junior Painting Game
This lively and cheerful painting game is brought to you by Disney Junior.
Flame Painter
Paint an energetic masterpiece with colorful wisps of flame.
Jackson Pollock Painting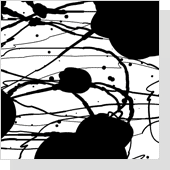 On this website, kids can create a zany, expressive masterpiece fashioned after Jackson Pollock's iconic artwork.
Weave Silk
This site features a soothing game that invites children to weave their own bright, symmetrical creations.
Beautiful Curves
Here, your kids can create a whimsical garden of vine-like twists and curves with a variety of colors.
Bomomo
Your child can guide little circles around to create artwork based on the patterns and colors selected.
Artpad for Painting
This simple and realistic painting game can unleash your child's creativity.