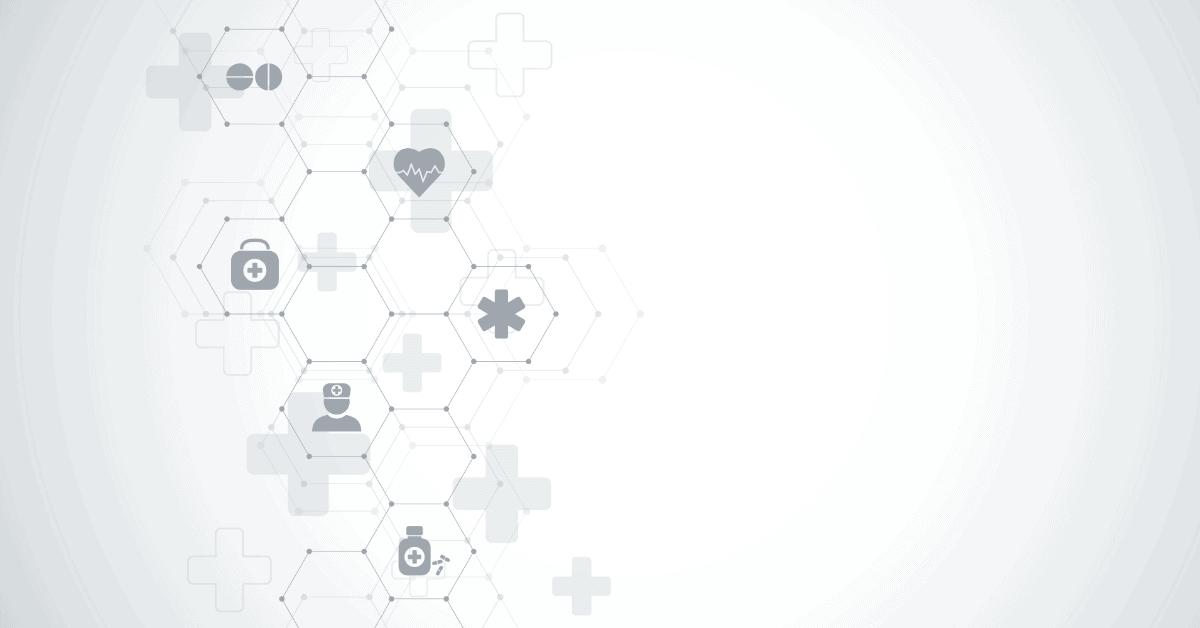 According to Market Insights Report, the internet of things (IoT) in the healthcare market was USD 55.5 billion in 2019 and is expected to grow at a CAGR of 20.8% to USD 172.46 billion by 2025. The COVID-19 pandemic has further accelerated the digital transformation of the healthcare industry as the robustness and capabilities of Healthcare systems across the world have come under the scanner.
In an increasingly digital world, where every aspect of our lives is driven by technology and innovation, it seems ridiculous to let something as important as healthcare lag behind. The Internet Of Things (IoT), Artificial Intelligence development, Big Data, and Cloud computing can come together to build smart healthcare systems globally.
Pillars of smart healthcare
Smart healthcare systems focus on four main components so that the individual needs of patients are met while the efficiency of care provided also improves. Smart healthcare systems provide better care and support, enhance healthcare service experience, and provide better control for healthcare providers.
Intelligent Medical care with health data
Smart healthcare is not just a technological advancement. It is an all-round development that has made all levels of healthcare facilities information-based. The clinical ecosystem has been information-based for decades but now the need is to make regional healthcare ecosystems like homes and communities information based as well.
Making them information-based enables gathering data that can be analyzed and used for improving efficiency, personalization, and convenience of healthcare systems.
Patient-centered care
The traditional healthcare model followed a disease-centered approach where the focus was on diagnosing through symptoms manifested. The symptoms and the disease were then treated according to the prescribed protocol.
The challenge here was that a patient might have a previous history of other diseases or symptoms. Ignoring past records completely could sometimes result in an unwanted outcome. In a patient-centered approach, the focus is on the patient's past health history, needs, and beliefs. The preferences of the patient are respected in all decisions.
Personalized management
Smart healthcare provides personalized services to all stakeholders in the healthcare system. Patients get to voice their opinion about the medical procedures for drugs and procedures being considered.
The needs and preferences of patients and other healthcare givers are taken into consideration in healthcare management.
Prevention is better than cure
Smart healthcare systems focus on preventive healthcare rather than treating a disease after it occurs. This is made possible by having systems and technologies in place to ensure regular screening and counseling.
It is now an accepted fact that environment, lifestyle choices, and genetic makeup are also important factors in causing illnesses. Analyzing these factors before any medical issue crops up can help in alerting people to potential risks and monitoring them for incidents.
Preventive healthcare enables people to have a better life and puts less strain on the healthcare system.
Smart healthcare solutions
We have talked about the key challenges faced by healthcare systems globally. We have also discussed how smart healthcare should be we used to overcome the challenges.
Let us now see how technology can enable us to build smart healthcare Solutions:
Operations cost optimization
Labor and equipment costs form the major chunk of costs in running any healthcare system. Smart systems can automate most of the administrative tasks, optimizing time for physicians and clinical staff.
Scheduling apps can further be used to employ this time for more productive work. Smart equipment, whether they are lying in stock or being used, can relay information back to their producers, which helps in maintaining the equipment as also predict breakdown times.
Disease management
Chronic diseases like diabetes, heart ailments, arthritis, etc. require continuous healthcare interventions like screening, medication, symptom observation, and lifestyle management.
Smart healthcare systems manage to automate most of these through health apps, smart devices, health bots/telemedicine, and standardized procedures.
This improves the quality of life for patients and streamlines care-giving in a cost-effective manner.
Drug management
Ensuring on-time medication for patients has always been a sore point for medical practitioners. Healthcare providers ensure timely medication of in-patients but they do not have any mechanism to monitor it for out-patients. Except maybe self-reporting, which cannot be very reliable.
Remote monitoring combined with smart devices like asthma monitors, connected inhalers, insulin pens, Bluetooth-enabled blood pressure cuffs, etc. can be useful in drug management for patients. Besides ensuring better health for patients, it decreases expenses in the long run.
Because when patients fail to take prescribed medications incorrectly dose at the right time, it can result in more severe and expensive healthcare incidents.
Remote patient monitoring
Remote patient monitoring is done via a series of interconnected home-based devices that are used to gather real-time patient data, transmit it to caregivers, and deliver the best possible care based on that. Delivering healthcare at the patients' doorsteps reduces overall healthcare costs as well.
It is more efficient for the caregivers and convenient for the patients too, improving the overall user experience. When combined with preventive care, remote patient monitoring enables healthcare decisions that can prevent serious health incidents.
Apps for patients and caregivers
With the rising popularity and affordability of cloud technology, mobile apps are being used in every walk of life. People used to technology to make their lives easier are ready to accept healthcare apps as well.
Such apps can be developed for both patients and physicians/ other healthcare providers. Healthcare mobile apps for patients can report or transmit real-time health data to caregivers for disease management and health monitoring.
Applications ranging from medical alert systems for senior care to virtual maternity care and patient wearables are being developed.
Preventive care
As discussed earlier, modern healthcare systems take a preventive approach rather than disease centric approach to providing care. Preventive healthcare is consumer-centric and needs a customized approach.
Digital technologies can be used to prevent the occurrence of a disease or health condition by continuously monitoring health parameters that help in issuing alerts before the health incident actually occurs.
mHealth devices worn by the people or carried on their person report or transmit data that is then analyzed to throw up these alerts.
Assisted living
Assisted living is the term used for homes and communities that integrate digital technologies in the daily lives of their residents to deliver continuous and customized smart healthcare services.
With families moving from joint to nuclear and life expectancy increasing, assisted living is becoming a global reality. And then why just senior citizens; many illnesses like Alzheimer's, Parkinson's, or acute rheumatism require continuous and personalized care for the patients.
Smart healthcare uses the latest advancements in the Internet of Medical Things (IoMT), wearable sensors, strategically placed monitors, and cameras to connect patients with their healthcare providers and caregivers.
Data collection and analytics
Any medical incident can never be treated in isolation. Every patient has a history of medications and health issues, which must be taken into account when caring for them.
Again, any medical incident is not unique. There are always previous occurrences in other patients and chances that it will occur again in other patients. Smart Healthcare provides interconnected devices that can gather lots of real-time data that can be used.
Rural healthcare system
Lack of physicians, nursing staff, hospitals, and other healthcare infrastructure in rural communities can be taken care of to some extent through smart healthcare systems.
Smart devices and applications can facilitate communication between doctors and patients even if they cannot meet face to face. Doctors and other healthcare providers can use IoT devices to get real-time patient data and provide care accordingly.
Employee management
There is a perennial lack of physicians and nursing staff in hospitals. And research scientists in labs. A smart employee management system can help the inefficient utilization of physicians and nursing staff. IoT can help improve the efficiency of clinical trials through better real-time data collection and analysis.
They can also help identify non-fruitful research much sooner than the traditional methodologies, optimizing the time, and efforts of the research staff.