Gartner forecasts that by the end of 2019, the
enterprise and automotive IoT (Internet of Things)
sector will integrate 4.8 billion endpoint devices, rounded to 21.5% up from the previous year.
This will further grow to 5.8 billion by 2020
, with an expected increase of 21%. The highest users of the IoT endpoints will be the Utility market totaling around 1.17 billion endpoints in the current year. The global population is likely to have LPWAN coverage by 2022. Here is the
list of the top 10 Internet of Things (IoT) trends
that will rule in 2020:
1. Voice assistants go multilingual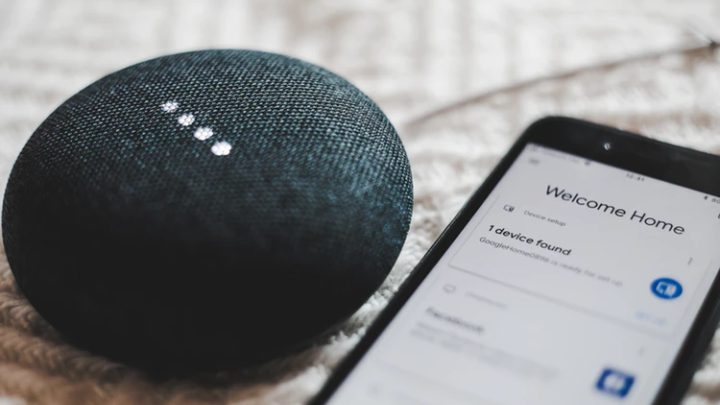 Most people on Earth are bilingual, i.e., they speak at least two languages. But this is not the case with virtual assistants as they allow executing a search in a single language. Recently, Google Assistant has turned the first multilingual voice assistant. The fact is quite surprising, but English is not the most spoken language in the world. Mandarin is highly spoken in different regions and tops the list of most spoken languages, with Spanish being the second highest. Adding multi-language support to voice assistants can be pretty complex, but it is the need of the hour. Adding bi-lingual or multilingual support to voice assistants is essential to gain the most out of it.
2. Wearables are finally diversifying
Wearables have transformed a lot from a decade ago to fitness trackers. They have become much more sophisticated, smaller, lighter, and robust. Beyond the wristbands, these gadgets are finding new ways to look more attractive and appealing. You can now monitor your health through tiny devices and get notifications on your smartphone screen. A perfect balance between innovative devices and everyday usability must be maintained to survive a competitive market. Since wrists are prone to wearables, technology giants like Apple focus more on building wristbands for the potential market featuring beyond fitness freaks.
3. Smart mirror on the wall
You may have heard about it for the first time, but this technique has recently gained momentum. You can access calendars, weather updates, and news through your innovative mirror software or do much more. You can add modules such as Alexa for voice assistants to access additional features. The important thing about this is that you can make your smart mirror using a few simple steps. It is cost-effective, and you can use the amalgamation of your creative and technical skills. If you are tech-savvy, you can add more features to your smart mirror. Little-bit knowledge about advanced algorithms can help to accomplish the job.
4. Smart home market gets more pragmatic
The IoT industry is booming and expanding to all other industrial domains. IoT endpoint expansion is expected to reach the real estate sector by the end of 2020. Despite high expectations, IoT adoption is slower than anticipated. According to a survey, though more than 80% of people are aware of IoT devices and innovative technology, only 26% of the overall consumer owns a smart device. Future smart homes will likely transform into the most vibrant and dynamic assets. This technologically advanced concept tends to transform power related to their homes. A smartphone shows the potential to act automatically and respond as per the learned lifestyle patterns of the customers in coordination with real-time interaction. The aim is to simplify lives by increasing awareness, comfort, cost, convenience, and energy savings.
5. Don't forget about self-driving car
Self-driving cars or autonomous driving is what the next era of technology has to give us. How autonomous cars are deployed will transform how we get around. Entirely- driverless technology is still testing; however, partially automated tech cars can be seen on roads for the past few years. BMW7 Series integrates partially automated features such as automated parking, and the controls can be handled remotely. Driverless technology will make a massive change in our lives. Still, its manufacturers must combat the potential challenges of driverless or autonomous technology, including technical and ethical threats.
6. Behold, the flying taxi
You might have read about the flying taxi but never seen it and wondered if it existed. Well, flying cars are becoming a center of attraction for many, yet many audiences are skeptical about their success. German flying car startup named Volocopter showcased its air taxi flight at Stuttgart's Mercedes Benz Museum. Can you imagine the future of urban mobility? It's pretty tricky, yet remarkable, to have someone experience the revolutionary change.
7. Data processing with edge computing
Edge computing processes data produced by the Internet of Things (IoT) devices closer to the location where it is created rather than sending it across multiple routes to Cloud infrastructure or data centers. Processing data closer to its existence prevents the risks of data loss while maintaining its integrity. IoT endpoints do data processing at the edge, and all or partial volume of the data is sent to the storage repository or central processing in corporate data centers or IaaS (Infrastructure as a Service) Cloud.
8. Flexible displays
Flexible displays have been making news for quite some time now, but it has not yet appeared in any protection for purchase. For years, displays have been considered flat pieces of plastic and glass, but flexible displays come with complete flexibility and better image quality. Manufacturers are looking forward to entering the advanced technology arena fully automatedly. Flexible displays possess the potential to rank top of the list of innovative inventions as a giant technological breakthrough that will change the way we use smartphones and other digital screens.
9. 5G: Obscuring reality
We are standing at the entrance of a revolutionary era where things will change with the speed of light-years, and the telecommunication and network industry is no exception. The next generation of broadband connectivity will augment or replace today's 4G LTE connection. 5G, often known as mmWave, is a high-band spectrum that delivers a high speed of up to 10 gigabytes per second (Gbps) with very low latency. The introduction of 5G will transform the way we interact with technology in our regular life to a remarkable extent.
10. Sensor innovation
Dramatically advanced transformation continues apace innovatively. Sensor innovation enters different industries: retail, medicines, health and wellness, hospitality, automobile, and food and beverage. A study reveals that the
wearable medical devices market
is expected to reach US$ 14 billion by 2024. Sensors allow real-time, secure, and accurate data monitoring and deliver detailed insights into information with improved processing.
What will be next?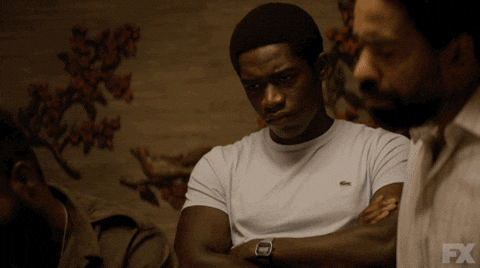 So, after devices, appliances, cars, and homes, what will be the next IoT innovation? Well, it could be Smart Cities! Right? You might have seen it in the movies and fiction, but they will be our future soon. Everything in the infrastructure will be IoT integrated with advanced sensor incorporation for remote access.
Final Words
IoT is drafting the future of upcoming technology that will take place in different industries. Wireless connectivity enables the latest IoT inventions to take the next step toward advancement, as there's much more to explore and innovate.
Also, read the following:
How is the Internet of Things (IoT) transforming the education industry?
Top 6 Programming Languages for IoT Projects
How is the Internet of Things (IoT) shaping the future of home automation?
TechAhead, a leading
IoT app development company
, is known to deliver high-quality mobile apps for all platforms and frameworks. Contact our experts now to take your business to the next level.