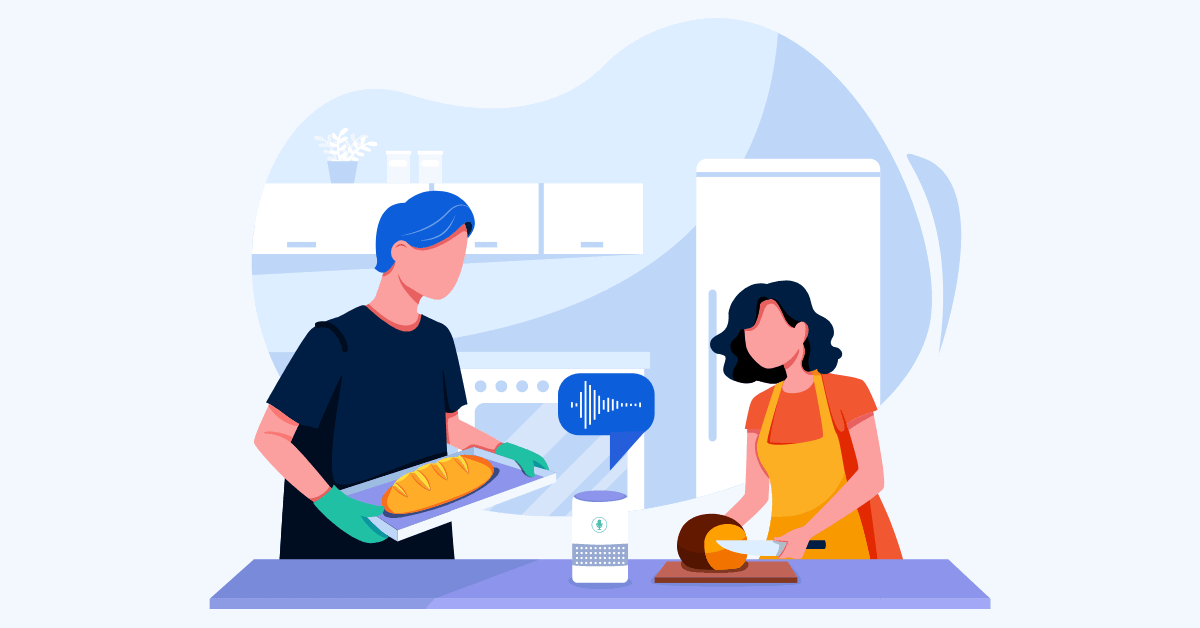 How smart home automation ensures a safe, and healthy life
Imagine coming back home after an exhausting one-week trekking trip to find your house literally flooded. The first switch you touched gave an electric shock, all the walls are damp, wooden flooring is soggy and creaking. The reason? You forgot to switch off the RO and the dripping water wreaked havoc.
Wouldn't it have been nice if the RO would have switched itself off once it was not used for, say, 24 or 48 hours? Or better you had been alerted to the problem while you were away so you could do something about it. After all, it is human to forget to switch off appliances.
A smart home takes over where its occupants slip. It has devices that act intelligently — the way anyone might expect them to without human intervention – and can be monitored and controlled remotely.
Smart home automation enables homeowners to keep their homes secure, comfortable, and energy-efficient wherever they are. A smart home is made up of intelligent interconnected devices that can be controlled using a smartphone or any other network device that acts as their interface like Echo Dot, Google Assistant etc. They can be fully customized to the home owner's requirements.
The home automation system need not be used only in single-unit homes. They can be used to automate buildings or even residential complexes. Even on this page, whenever we say the word home, we mean any building or building cluster that is using home automation systems.
Although the origin of smart home can be traced back to 1975 when the first protocols for home automation were released, four decades later it is yet to peak its potential. This makes it a trendy and lucrative proposition for your business, especially now that people are spending more and more time in their homes and offices rather than traveling, meeting, or vacationing.
Smart Home Solutions
The smart homes market was worth USD 64.60 billion in 2019 and is expected to grow at a CAGR of 25% to reach USD 246.42 billion by 2025. Let us see what are the most popular smart home solutions.
Home surveillance
The first video home security system was patented in 1969. Five decades later, we have smart home security systems for indoor and outdoor surveillance that can be monitored and controlled remotely.
Modern home security cameras offer high-quality recordings, can identify familiar faces, and distinguish between animals and vehicles. When integrated with home security systems, they can be used to sound alarms and send alerts as well.
Home security
Surveillance and security are two different things, and they apply in case of smart homes as well. Home surveillance systems monitor, record and display activities in the range of their vision. Home security systems are designed to detect and alert instances of thefts, electric outages, smoke and fire, gas leaks, etc. Smart home security systems have sensors placed at critical locations throughout the area depending upon the security threat.
In case of any threat the smart systems can also take steps like switching off the power supply or the gas inlet, changing thermostat temperature of the house, switch on/off lights, or close the doors.
Smart locks
A smart lock is one of the most important aspect of a smart connected home. You can come and go as you please without bothering about locking the house, it will also monitor who is entering and leaving your home, open garage doors automatically on detecting the arrival of occupants.
Smart Thermostats & Smart Lighting
Smart homes are not just safe but energy-efficient too. The most important method adopted by smart Home systems is monitoring the lifestyle of its occupants and deciding the best way to keep it at ambient temperature. It will not need needlessly continue to heat or cool the house even when you are away.
Smart homes also switch off appliances and lighting systems when you are not using a room or not at home. Smart home systems can save 30 to 40% of energy, resulting in decreased expenses as well.
Smart Entertainment
Smart home entertainment system connects and automates all the audio and video devices with a single remote. This means that people can watch their favorite TV show, stream movies, play a game or listen to music using the same remote control. This eliminates the clutter by removing unnecessary remotes and provides an easy-to-use interface for the whole family. In fact, some smart home entertainment systems can stream audio or video to multiple rooms simultaneously.
Smart Health and Wellness
Health is wealth and a smart home cannot really be smart enough if it does not help its occupants in staying fit and healthy. Whether it is the automatic adjustment of temperature to ensure an ambient environment or an alert to turn the humidifier on, smart homes are increasingly taking care of the wellness of their occupants.
This is especially useful for homes with small kids who find it difficult to fall asleep or people with environment induced conditions like allergy and asthma. Smart homes can also automatically start playing workout music when the exercise schedule alert goes off in a smartphone.
Access control
The devices in smart homes gather the humongous amounts of personal data — from physical appearance to behavior patterns and — about every occupant of the house and even the guests. Therefore, it is imperative to ensure that the data stored in these devices and the servers where they are eventually stored is secure and no unauthorized persons are able to gain access to that data.
Smart homes have access control systems in place that secure them against individual hacking attacks on the devices as well as the transmission systems used to transfer data back to the servers.
Home comfort
The smart home is usually considered synonymous with a comfortable home, and smart home technologies can be used to easily achieve that. Smart homes can maintain an ambient temperature or humidity level irrespective of the weather outside, adjust lighting as a person enters or leaves a room, switch off the appliances that have been left on standby, or play the pipe music only where people are. Smart homes enable its occupants to lead a luxurious and stress-free home life.
Connectivity
With so many smart devices, there are multiple control points like smartphones, display panels, etc. Smart home technologies ensure the availability of high-speed networks that are fast enough for all the control points to update in case of any changes done at a different control point. The also ensure the interoperability of different devices so that there is no need to discard old ones.
Key challenges in building smart homes
It makes business sense to know what the problems are, before delving into how to solve them. Let us look at the challenges facing this industry so that we can understand the opportunities better.
Lack of established brands
Home automation is currently an immature market. There is a lack of established brands that cover the length and breadth of home automation devices.
Lack of smart devices at scale
The first and foremost requirement of building a smart home is the availability of smart devices that can be used. However, hardware development for smart homes has still not caught on with the manufacturers in a big way. It is difficult to create distinctive features for these devices, to increase saleability and hence margins.
Lack of easy integrations of smart devices
The concept of Home Automation seems a complex one. A tech enthusiast might be willing to test new exciting ideas even if it needs complex integrations, but devices need to be designed for an average homeowner, needs to be educated and convinced before they can become customers. Smart device makers need to work out a value proposition that can be easily communicated to the buyers.
Compatibility issues
Home networks that interconnect the different smart devices are typically different from the Wi-Fi and LAN network that we use. The protocols of the home networks are different, which creates compatibility issues. More work needs to be done by industry experts on the protocols to be used so that the users get a stable and user-friendly interface.
Dependable internet connection
High speed and always available internet connection is a prerequisite for the smooth running of smart homes.
Investment
Reliable and efficient smart home devices are expensive and need an upfront investment by the user. Not everyone might be willing to invest in home automation even if they are sold to the idea. It is up to the businesses to include a value proposition that addresses the buyers' financial issues.
Services provided by TechAhead
According to International Data Corporation (IDC), there will be 41.6 billion connected IoT devices by 2025, which would generate 79.4 zettabytes (ZB) of data. TechAhead is uniquely positioned to help you build solutions in the IoT space.
Smart home consultancy
Whether you wish to use the Internet of Things (IoT) in your own business or offer products and services based on them, experts at TechAhead can help you achieve your goals.
Our IoT experts analyze your existing business proposition and processes, help draw up a plan, and guide you in executing the plan. Our experts can also help you scale your existing IoT product and service offerings to address the ever-changing business landscape.
Smart Home Analytics
As the IDC data highlights, interconnected IoT devices are going to produce a humongous amount of data. TechAhead experts can help you analyze that data and build solutions based on the insights provided.
Smart home application development
All the smart home solutions discussed here require robust applications for the smooth functioning of these devices. TechAhead has 10+ years of mobile app development that are robust, user-friendly, scalable, and secure. They can develop completely customized applications as per your requirements.