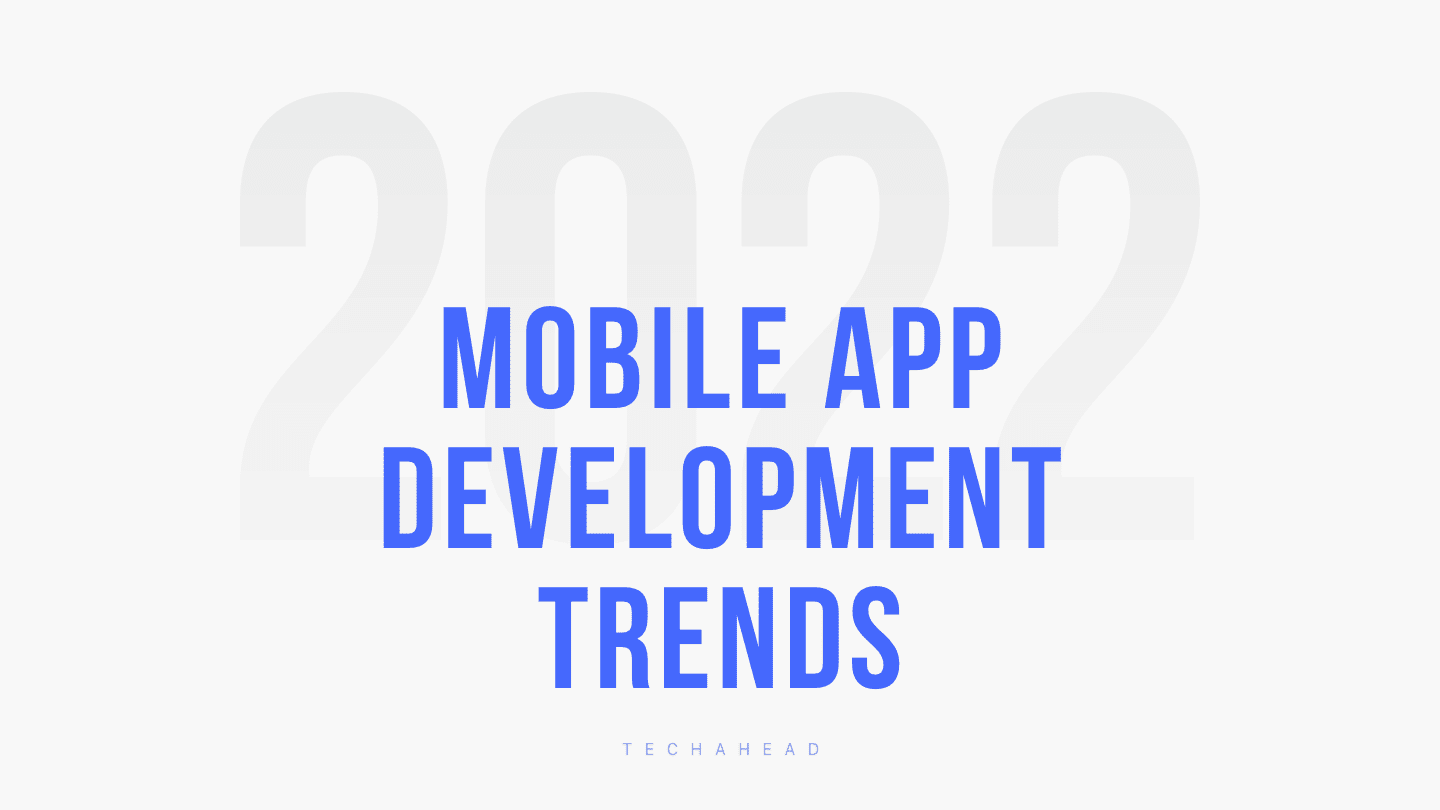 App Development Trends 2022
In 2018, the global market for revenues generated via mobile apps was $365 billion, which is now projected to breach the $900 billion mark in 2023: A stunning growth of 156%, seldom seen or experienced in other vertices.
With the onslaught of pandemics and the never-ending evolution of new variants, the usage of mobile apps, and smartphones will only increase. In 2021 alone, Android users downloaded around 200 billion mobile apps, while iOS users downloaded 42 billion apps, and this number will increase to exponential levels, as we cruise into 2022 and beyond.
In 2021, global revenues generated via mobile apps touched $700 billion, and 89% of the time spent on a smartphone was consumed by different mobile apps.
And we have barely scratched the surface here!
Which sectors will see a dramatic rise in the usage and adaptability of mobile apps? Which industries will be transformed due to the mobile app revolution? Which mobile apps will be heavily used, and which vertices will see extraordinary growth in the space of mobile apps?
Here are the top trends for mobile app development companies and businesses for 2022, that every digital and mobile entrepreneur should be aware of...
Trend #1: Rise of 5G
5G or 5th Generation of telecom technology is all set to take the world by storm. As per various reports, the market size of 5G technologies alone is $620 billion by 2030, and this year, this will only accelerate.
It's estimated that by 2022 end, around 660 million smartphones will be 5G ready, which is almost 48% of all smartphones in the world. With more usage of 5G, the mobile apps will become sharper, and more powerful, and the consumption of videos will increase.
Trend #2: Foldable Devices
Within the smartphone and gadget world, the usage of foldable devices, especially foldable smartphones will increase in 2022, witnessing one of the strongest growth rates ever: Around 50 million foldable devices are expected to be sold in 2022.
With this rise in foldable devices, the mobile app development industry will take an interesting new turn, with advanced platforms and technology stacks to keep up with the demand for apps, that support foldable devices.
Trend #3: Rise of AR & VR
With Facebook jumping into the Metaverse and announcing some astonishing plans to create a virtual universe, the usage of AR and VR in our daily lives will increase. The industry around AR and VR apps, technologies, and platforms will rise to $200 billion by the end of this year.
Apple is already working on LiDAR technology, which is being described as AR at the speed of light. Meanwhile, Google too is working on some futuristic projects deploying AR and VR as the foundation.
Pokemon Go was just a glimpse of the next wave of technological innovation.
With more AR and VR users, businesses will need mobile apps that support these technologies, and enable businesses to showcase their products and services in a better way via augmented reality and virtual reality.
Trend #4 Wearable Apps
By the time 2022 ends, there will be almost a billion users of wearable devices such as smartwatches, fitness bands, and more.
Every major tech company: From Facebook to Apple, Samsung, Google, and others are now working rigorously to blend wearable technology with their existing platforms and products, and to provide their users with a more connected, inclusive environment.
For the mobile app development industry, this is an exciting time indeed: With more users of wearable devices, there will be an exponential need for more innovative apps, and businesses will need more powerful, flexible, and scalable apps for leveraging this trend.
Trend #5: Food, Grocery & Games/Entertainment
Due to the pandemic and threat of infections, three sectors: Food, Grocery and Entertainment will witness a new revolution and innovation, since the users will be forced to order their daily needs online, and consume more and more entertainment content via mobile apps.
Online Grocery and food apps were the most fastest-growing sectors in the US in 2021, with up to a 40% increase in downloads and usage.
At the same time, gaming apps witnessed a staggering rise of 140% in usage and downloads. Netflix, Disney, Prime, and other streaming apps are reporting all-time high numbers in new users, new subscriptions, and usage.
Hence, businesses will leverage this trend, and launch newer, better, and more innovative mobile apps for bringing in hordes of new users, all across the world.
Besides these trends, the usage of AI/ML in mobile app development will continue to rise, along with mobile commerce, and P2P lending markets.
We at TechAhead are right at the cusp of this mobile revolution, empowering our clients to trigger more growth, more revenues, and attract millions of new users with innovative mobile apps, and digital platforms.
Get in touch with our Mobile App Engineers and Architects to find out how we can help you unleash Digital Transformation in 2022, and beyond!