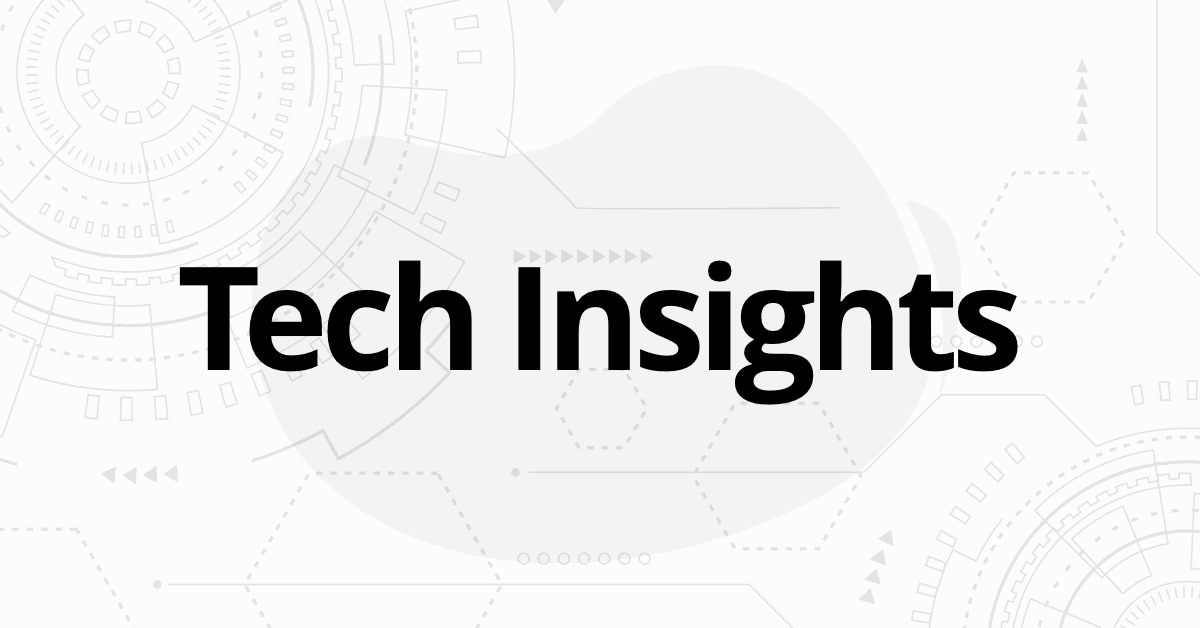 Amazon's Halo tracks your body fat as well as how happy you sound.
Amazon is a well-known company for keeping note of your shopping secrets and has recently announced their newest product this past Thursday: a fitness tracker as well as a companion app called Amazon Halo. Similar to its competitors, Apple Watch and Fitbit, owned by Google, the Halo can track things such as sleep habits, activity, and other metrics of health and fitness. But this new addition to the fit-watch family goes further. It has been stated that it has the ability to measure your body fat percentage through simple photographs. In the app itself, you submit two full-body photographs, which are reviewed and used to create a 3D body model that recommends updated pictures every two weeks. You also have the ability to see your 3D body model with more or less body fat to help visualize steps in your fitness plan.
Another feature that goes above and beyond is the ability to measure the tone of voice or how 'happy' you sound. The goal of this feature is to help encourage reflection on interactions with other people to find out how you are coming across through your communication in conversations. The app allows you to create a "voice profile" so that your Halo recognizes what you sound like when you're talking. You can then get short bits of data throughout the day that can help you analyze your conversations. According to Mashable, "You can also get "continuous tone analysis" for a conversation of up to 30 minutes if you press a button to "bookmark" an interaction you're having with another human being."
Apple removes Fortnite developer Epic from the App Store.
Amid battles over the legalities of in-app purchases and payments being processed on the game Fortnight from Epic, Apple removed Fortnite's developer Epic from the App Store.  Apple had already removed the game Fortnite from the store after the game offered a discount on the virtual currency offered in-app for buyers purchasing outside the app, but just this past Friday, Apple terminated Epic Games' developer account that has been tied to Fortnite.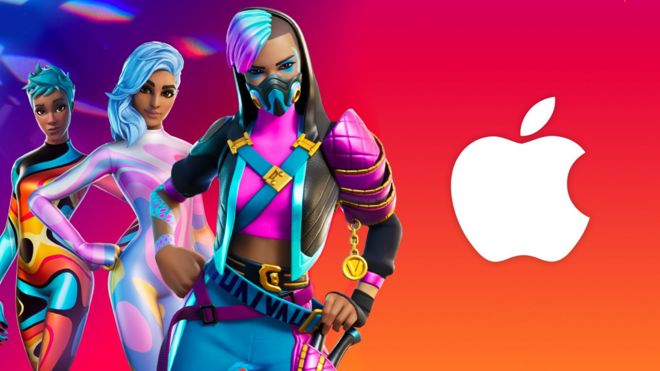 Apple receives a 30% cut from all in-app purchases, which Epic has stated that it is unfair. The company sued Apple earlier this year and, according to BBC, Apple has stated that "We have worked with the team at Epic Games for many years on their launches and releases. The court recommended that Epic complies with the App Store guidelines while their case moves forward, guidelines they've followed for the past decade until they created this situation. Epic has refused". The new suspension means that Epic is now unable to produce applications for the iPhone or the IPad in the near future.
Microsoft makes TypeScript 4 generally available for developers building systems in JavaScript.
Microsoft has recently made version 4.0 of its TypeScript programming language that is available for developers with new productivity, scannability, and easier features to use. TypeScript, a superset of JavaScript, was originally created for building large systems, and it has the ability to build on top of JavaScript by "adding syntax for static types." Some key new features of TypeScript 4.0 include improvements in user experience, better overall performance as well as scalability, and finally, expanding beginner experience for developers that may be new to the world of JavaScript and TypeScript.
TypeScript 4.0 helps bring improvement to app startup times to the table by simply speeding up the overall project loading process. All in all, the new release aids in the acceleration of the program construction step within the compiler in TypeScript. TypeScripts program manager, Daniel Rosenwasser, has stated that "the process of starting with an initial set of files, parsing them, resolving their dependencies, parsing those dependencies, resolving those dependencies' dependencies, and so on." TypeScript 4.0 also allows the editor the option of a 'partial experience' to run a partial server that only views the files the editor has open. There is also support for code editors to know which things should be used or which should be left behind when focusing on a certain project. Max Lynch, CEO as well as co-founder of Ionic, has stated that "TypeScript 4.0 brings a ton of language ergonomics and typing improvements to developers. Library authors will welcome the improvements to Variadic Tuple Types, which solves the 'death by a thousand overloads' problem".
California's Attorney General begins enforcement of CCPA ahead of regulations approval.
On the 14th of August, California's Attorney General announced that the Office of Administrative Law approved regulations under the CCPA, aka the California Consumer Privacy Act. These approved regulations that have become effective immediately help to guide both businesses and consumers alike. The final regulations made just a few weeks previous can be found here. The CCPA allows residents of California to find out what information businesses and companies have collected about them and thus seek deletion of any of the collected information. It also helps prevent companies from selling consumers' information to third-party affiliates. This requires any covered business to place a link on their homepage labeled "Do Not Sell My Personal Information" that the consumer can click to ensure their privacy. In addition, the CCPA does not allow companies to sell minors' personal information without parental or guardian consent for those under 13 or between the ages of 13-16. But what does the CCPA apply to? For one, companies must have more than $25 million in gross annual revenue to be a part of this. They could also qualify if they meet the requirement of buying, selling, or receiving personal information from a minimum of 50,000 consumers, devices, or households. Finally, they qualify if they gain 50% or more of their annual revenue from selling consumers' personal data and information. To read more on the CCPA, we recommend checking these articles out from our blog:
Google conducts the largest chemical simulation on a quantum computer to date.
A group of researchers with Google's AI Quantum team has recently conducted the largest simulation on a quantum computer ever recorded. They have published scholarly articles that have been published in the journal Science, which has allowed them to explain the potential benefits of these types of experiments and what this could mean for the future of chemistry as well as technology as we know it today. One amazing benefit could be developing a system that could help predict chemical processes by simply simulating them on computers instead of gathering most data through trial and error. Of course, the current technology involving quantum computers is not ready to take on a challenge like this, but computer scientists are hoping to get closer to making these things a reality through experiments such as these.
Companies such as Google are helping to invest in research towards quantum computers, and in this new effort, the team focused their efforts on simulating a very simple chemical process - the Hartree-Fock approximation of a real chemical system. According to Bob Yirka from Psy.org, they have stated that in this "particular case, a diazene molecule undergoing a reaction with hydrogen atoms, resulting in an altered configuration." The team made note that the hard part of this entire process was figuring out how to make sure the end results were as accurate as possible, especially since quantum computers are well known for their errors. They decided to pair the quantum system with a classical computer to help analyze the final results and also provide new parameters. This process was ultimately repeated until the quantum computer "worked its way to a minimum value."
Apple prepares a search engine to become completely independent from Google.
The newest changes to Spotlight Search indicate that Apple may be in the development stage of creating its own search engine very soon, making itself completely independent from Google and is said to possibly be ad-free and help with future Siri-Searches. For many years, Google has been reported for paying Apple billions of dollars to remain the default search engine but it is rumored that these days could be coming to a close very soon. In July of 2020, there is a record that the UK Competition and Markets Authority was targeting the deal to force users choose which search engine to use, pushing Google off the spot as the default search engine.
This push has encouraged Apple to develop its very own search engine that would be quite different from anything we know today. According to BGR.in, the new search engine "would likely be ad-free, completely private, and have significantly deeper integrations with the operating system." It is still unknown if this special search engine will be accessible to just about everyone or limited to the owners of Apple devices.
Android security bug lets malicious apps gather information from private users' data.
A bug in Android could have allowed bad-natured apps to excavate private data from other apps on the exact same device. An app security startup known as Oversecured discovered the flaw in Google's Play Core library, which pushed developers to make in-app updates as well as new feature modules to their Android apps. This could include but is not limited to language packs or new game levels. TechCrunch has stated that a 'malicious app' on the same Android device has the ability to exploit personal information and data by injecting "malicious modules into other apps that rely on the library to steal private information, like passwords and credit card numbers, from inside the app".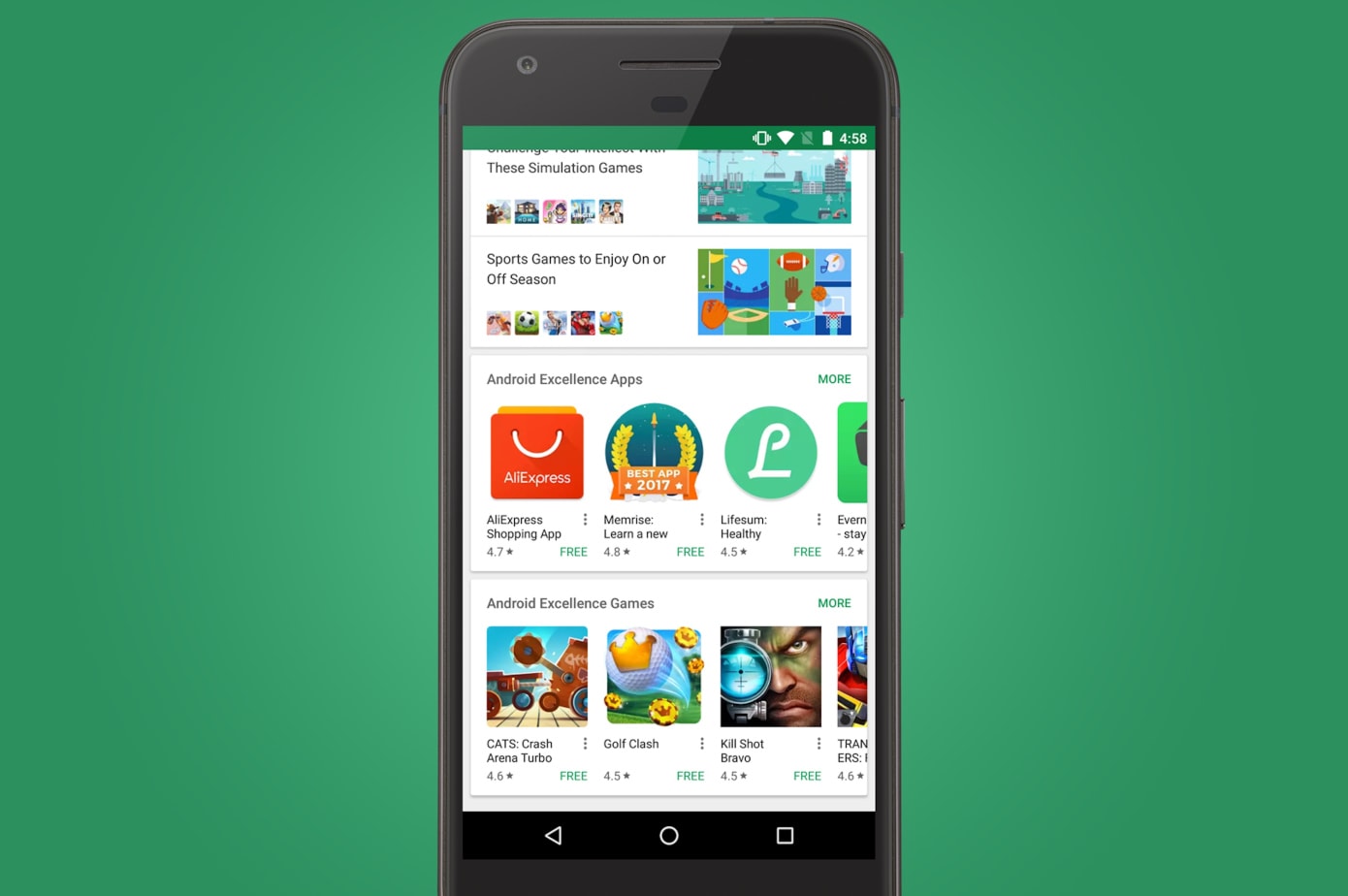 Sergey Toshin, Oversecured's founder, has explained that they built a 'proof-of-concept' app using " a few lines of code and tested the vulnerability on Google Chrome for Android, which relied on a vulnerable version of the Play Core library." He explained that the proof-of-concept- the app had the ability to steal the consumers browsing history, passwords as well as login cookies. Toshin has also stated that the bug itself also affects some of the Android store's most popular apps. Google has since confirmed the bug, rated it an 8.8/10 of severity, and it is now fixed. To read more on mobile app security, read our blog post below:
Warner Music acquires IMGN, a social media platform for publishing music labels
Warner Music, one of the three big recording companies (the others being Universal and Sony) with a market value of $15.4 billion, has recently taken over IMGN media to help fine-tune the strategy behind what people want to both see and hear online in today's world. Warner Music has a large list of artists and, according to
TechCrunch
, includes big-ticket names such as "Madonna, Ed Sheeran, and Linkin Park."
But what is IMGN? It is a New York-based startup that has the ability to build and track a large variety of social media in different categories to understand the future of consumption of users. These categories include esports, gaming ASMR, and entertainment. The site has reported having around 3 billion views per month and has about 40 million users who subscribe to their content. 85% of their demographic belongs to none other than Gen Z as well as millennials.
Apple welcomes back Google Maps on Apple Watch after more than 3 years.
Owners of the popular Apple Watch have been forced to use Apple Maps for years when needing directions to a specific point until recently. Google Maps was last on the watch back in 2017 and is rolling out to watchOS users on a global scale in the weeks to come. The app will allow users to find directions to their destination from their current location and will allow for walking, cycling, and driving directions. You can also use Maps on your smartphone to navigate via your phone or CarPlay and then continue to receive updates on your wearable device once you've stepped out of your vehicle or placed your phone in your pocket, making this new change extremely user-friendly.
According to Engadget, "The timing of these updates is well-timed on Google's part. The Apple Watch just had its best non-holiday quarter in terms of sales, making a new app for the wearable a no-brainer." Google Maps and Apple Maps stay constant competitors, as Apple Maps is still expanding its abilities, including the feature to 'Look Around,' which was recently implemented.
The U.S. gaming industry experiences another successful quarter as a result of COVID-19.
The current pandemic has sent several industries soaring as well as crumbling over the past couple of months due to the various challenges and opportunities this unprecedented time has presented. One industry that has been seen to benefit as people continue to be stuck in their homes is the U.S. gaming industry. According to TechCrunch, "Gamers spent $11.6 billion, marking a 30% increase over a year prior. It was also a 7% increase over Q1's 10.9 billion, as spending continues while the pandemic continues to rage".
Some top names in gaming that have been responsible for the increase and overall success of the industry include Animal Crossing: New Horizons, Call of Duty: Warzone, and Call of Duty: Modern Warfare. The hardware category for gaming that has seen an increase of 57% since the previous year includes Nintendo Switch, PlayStation 4, and Xbox One. According to Forbes, "Sony and Microsoft will both be launching their new consoles this holiday. Throughout the pandemic, both companies have said there would be no hardware delays or shortages, and Sony even reportedly ramped up production by 50%, possibly due to increased demand for gaming as people stay home".
The owners of TikTok have 90 days to sell their application to a U.S. company, given Trump's executive order.
President Donald Trump has given TikTok's current owner, ByteDance, a 90-day period to remove themselves from the United States portion of their business in an executive order that was signed Friday evening. These orders reflect an ongoing escalation from the Trump administration's efforts that have been ongoing to undermine China's financial interest in the United States. This newest order joins a separate one that was issued earlier in August that gave U.S. companies a 45-day period to end business operations with ByteDance to help with security measures.
According to Mashable, the order Trump signed states that "There is credible evidence that leads me to believe that ByteDance ... might take action that threatens to impair the national security of the United States". The statement alludes to the concerns of a 2017 Chinese law that requires China-based companies to share data from applications such as TikTok with authorities which could ultimately be putting users from the U.S. at risk in terms of security. The newly signed order gives power to U.S. authorities to "inspect any files, information systems, and other records belonging to ByteDance and TikTok throughout the sale process." With the order putting a hard deadline on the sale of TikTok's U.S. operations, speculation has been surrounding that Microsoft is a top contender to buy the social media platform, with Twitter said to be in the group of potential buyers as well.
What Google's Pixel 5 will most likely look like
It is almost certain that Google's Pixel 5 will be released this fall, during late September or even early October, and it's been reported to have a very average-looking design overall. According to
Mashable,
 thanks to a "known leaker of smartphone things, 
OnLeaks
 (together with 
Pricebaba
)," the public now has a pretty clear vision of what Pixel 5 will look like. 
It is said that on the front side, this new smartphone will have a "single punch-hole selfie camera," which will be located in the left top corner of the screen display. On the back of the device, a camera will be located that hosts a total of three sensors and a flash. Beneath the bump for the camera, there will also be a scanner for your fingerprint, a very common feature to have on smartphones. To wrap it all up, the bottom of the phone will host a USB-C connector as well as dual speakers.
More or less, the Pixel 5 is a very basic design in comparison to the rumors surrounding the Pixel 4a 5G, which is also set to be released this fall. It is still unknown if this specific device will host a face recognition system, and only time will tell once more information is released to the public, which should be in about a month's time. Stay tuned with us for more information about Pixel 5 when it is released officially.
Apple hits record as the first U.S. company to be worth $2 trillion
Apple, one of the biggest players in the game as far as technology, has hit a market value of $2 trillion. And with its market value climbing up and up nearly 6 months into the global pandemic, it's clear that the recent changes to everyday life can be the recipe for their recent market success. 
Apple is the first of its kind in the U.S. to hit that high of market value, followed closely by both Microsoft and Amazon. These businesses have the global pandemic to thank, as these mostly digital-first companies have seized many opportunities to raise their values during the recent shift of both remote working and digital learning. According to
Mashable
, "Microsoft is currently valued at about $1.63 trillion, while Amazon is at $1.65 trillion based on 
YCharts
data. Just last month, analysts predicted the e-commerce giant would hit the $2 trillion milestones soon"
.
All this growth within the tech industry has been directly connected back to the impact of COVID-19. Back in 2018 was when Apple first hit $1 trillion, and it's second trillion came in the past "21 weeks as the ongoing spread of the coronavirus changed the course of the economy and purchasing behavior"
. Although during mid-March of 2020, the impact of the pandemic sent Apple's shares to hit record lows, they were able to both recover and make up for lost time in a significant way over the past few months.
Google set to launch OxygenOS 11
Google is set to release a new software update, OxygenOS 11, which has been reported to be a significant update compared to past releases. This new update marks a significant moment where the company leaves its past design, and ethos, for better or worse. The new software itself mimics Samsung's One UI more than stock Android. While the exact release date is still unknown, there are lots to expect, including a few long-awaited features as well as a UI overhaul. 
Some new features to be expected include an updated interface in the new OnePlus Sans font to help increase readability, a redesigned interface to make use easier with one hand, and a newly added always-on display feature, which will even allow you to track how many times you have unlocked your phone during the course of the day through the design 'Time.' If you'd rather not be reminded of how much you use it throughout the day, you can choose between a variety of both digital and analog clock designs that are also available. According to
Android Authority
, if none of those appeals to you or you want to push out extra battery life from your phone, you can continue using OnePlus' existing Ambient Display functionality"
.
OxygenOS 11 will also introduce several changes to OnePlus' existing dark mode, including the usage of more dark gray hues to help make more elements more legible and easier to differentiate from the user's perspective. This software update will also allow for Dark Mode scheduling to have the feature turn on and off automatically. There will also be a multitude of redesigned apps, including the built-in Gallery app and The Weather app. 
Although the public has yet to receive an official rollout state for OxygenOS 11, it should be expected to be released before the end of 2020.
VCs are getting bullish about no-code platforms.
There are very few topics that have the ability to excite and roil up individuals as quickly as no-code software does. While investors seem to be bullish on tool sets that automate processes that once required a decent amount of knowledge, not everyone seems to think this is much of a new phenomenon on the market. 
For one, basic tools we have been using for years, such as Microsoft Excel, have given non-technical users a path toward carrying out complex tasks in a seemingly easy way. But, a recent surge of low/no-code startups reaching large valuations spans apps such as Notion, Airtable, and Coda, to name a few.
After interviewing a panel of investors, 
TechCrunch
found their collected interviewees were largely bullish on startup prices (competitive) and VC demand (strong) when it comes to no-code fundraising today"
. They also came to the agreement that low-code/no-code apps have yet to reach their peak potential, but there has been some disagreement in "how universal their appeal will prove to various industries."
 It can be concluded that any and all industries have the potential to benefit from increasing no-code/low-code toolsets, as it has the potential to be on the more user-friendly side.
To read up on more about this topic, click here and check out one of our latest blog posts.
Blackberry switches to Android
Any good brand with a past history of success is hard to kill, and this couldn't be more true for BlackBerry. Over the past few years, the world of smartphones has seen a surge of mobile brands that are making a steady comeback, including HMD's Nokia phones being one of the most successful examples. 
Earlier this year, TCL Communication made an announcement stating that it would no longer be selling BlackBerry-branded mobile devices"(TechCrunch). But that brings the conversation to a company that is barely known on the market called OnwardMobility, which is bringing the BlackBerry name to hardware for both North America as well as Europe. OnwardMobility is far from a household name, with fewer than 50 employees at their Austin, Texas office, and was founded in March of 2019. While a branding deal is far from promised success on the market, it is, at the very least, a great way of getting the first foot in the door.
According to 
TechCrunch
, BlackBerry (the software company) is on board with its newest partner, as CEO John Chen has stated that "BlackBerry is thrilled OnwardMobility will deliver a BlackBerry 5G smartphone device with physical keyboard leveraging our high standards of trust and security synonymous with our brand. We are excited that customers will experience the enterprise and government level security and mobile productivity the new BlackBerry 5G smartphone will offer"
. Time will be able to tell if this device returning to the market with a physical keyboard will hold water in a very crowded mobile market. Until then, OnwardMobility has a lot to prove in the next upcoming months.
Tech Is Not Neutral campaign is urging companies to cut ties with law enforcement agencies.
Multiple big-name tech companies have been known to either directly work with law enforcement agencies or help supply their technology to them, and the campaign Tech Is Not Neutral is calling for ties to be cut. Some examples include Amazon's doorbell camera company Ring has partnered with over 1,300 police departments, while Amazon web services sell their products to the U.S. Immigration and Customs. Google also has its foot in the door, selling its G Suite tools to a variety of police departments. Microsoft has contracts that are in place with Seattle police as well as Microsoft-owned GitHub, which has partnerships with ICE.
Partnerships like these have ignited the fire behind movements like Tech Is Not Neutral, spearheaded by Kairos Fellowship in direct partnership with The Movement for Black Lives, Media Justice, and many others. According to
TechCrunch
, Kairos stated that "Tech companies' products have real-life consequences for people, and for Black and people of color, we are the ones most affected by technology when it doesn't work for us. This campaign's aim is to make it work for us"
. Kairos has noted that the next steps to be taken for this campaign are to pursue meaningful conversations with these companies and come up with specific demands, and, ultimately, escalate them if companies aren't willing to agree or comply with them.
Overlooked teams up with various college newspapers to develop a news-focused social network
With the goal of overcoming the spread of misinformation as well as fake news, George Sehremelis is building a "social news network". According to 
TechCrunch
, George stated that [his] goal has always been to make an impact on the 2020 election", which has been a shared struggle for the current social networks available on the market, as they are looking to solve similar issues. At the same time, he is also hoping to help tackle rejuvenating students and local newspapers.
To do this, he has lauded an app called Overlook, which is currently being piloted with student newspapers at the University of Southern California, Dartmouth, West Virginia University, and more. The app allows users - who have been initially college students - to post, share, and comment on articles that are uploaded on the app. They won't have the ability to post any original content, which is hopefully going to help lead to the elimination of false or misleading news information on social networking apps. Sehremelis has stated that "We didn't want to build a news aggregator, and we didn't want to build a social network. We wanted to combine them"
.
Without any original content, such as memes or funny videos, it is still unsure what will attract readers to the app. The solution? Sehremelis has said that Overlooked are the "fastest way and the easiest way to share a news article with your friend."
 This is also where the partnership with newspapers from students comes into play, to help share current information and not waste resources on a printed-out version of the paper for their school. The goal here is to help eliminate physical waste while reconnecting students back to current news happening on their campus.