An electronic device which ideally supports automation solution securely and conveniently is termed as home automation. Home automation technology converts a regular home into a smart home. It is a remote program device which can either be wireless, wired, or both. The home automation appliances are integrated with sensors, actuators, managed through the internet and controllers. 
Automation is a technique, which reduces the requirement of human assistance for completion of a task or procedure. In-home automation, it permits users to control an electrical device using either a computer or a smartphone. It is a one-step advancement of "IoT app development" and creative solution with time setting.
With the advancement of technologies and automated products, people have become very demanding and selective about their requirements. Be it lights, fans, air-conditioner, refrigerator, or any hooked up remote control device; home automation makes usage of these products' way more convenient. Most of the electronic gadgets are programmable, but home automation offers them a controllable network.
Before selecting any home automation appliance, one needs to consider that different smart devices have different compatibility. There is a wide range of home automation products, of which one protocol needs to be selected based upon the new introduction made in the market.
Some of the frequently used technologies in home automation are as below
Wi-Fi
Companies are designing smart home appliances that can function with existing Wi-Fi networks in the home. It is one of the most used protocols which falls under the home automation. It has multiplexing technology, so the connection of smart devices is made possible. Wi-Fi is a power-hungry technology and this it drains the batteries of a battery-operated network faster in comparison to other protocols. If you have many devices that access your Wi-Fi, then adding automated devices to the same may result in a slower response from these devices.
Bluetooth
Bluetooth is another popular protocol used for home automation. Users have been using it for short-distance communication or file transfer. Commonly it is used in light bulbs and smart door locks. The best part of using the Bluetooth is that it can be coupled with multiple other products which have the same connectivity feature. It is one such network which has grown rapidly as it consumes less power.   
Radiofrequency
Radiofrequency is one of the oldest protocols used for automation. Home gadgets can be controlled using this protocol with the help of a transmitter and a receiver. Radiofrequency remote is interfaced to the microcontroller on the transmitter side. It sends ON or OFF commands to the receiver where the loads are connected. It is used only to provide more straightforward solutions to remote-controlled appliances. Due to the evolvement of newer methodologies, the utility of this technique is comparatively diminishing.
ZigBee
It is one of the advanced protocols used for home automation technology. Initially, ZigBee was used for commercial purposes. Recently its gaining popularity in residential usage as well. It is connected through the radio frequency with complete wireless technology. It can operate multiple devices at a time and is an open technology which gives comfort to the designers to design compatible product. It consumes less power and eliminates the usage of battery. It is a secured home automation protocol that is highly customizable.   
Z-Wave
Z-Wave is a procedure which is connected using the radiofrequency. It is easy to set up and is an energy-saving solution with the Z-wave frequency used for the wireless devices. It makes communication faster and compatible with several brands. More than 1500 certified compatible devices for the Z-wave is available. It has a frequency of 908.42 MHZ that lets you connect the home device easily.
Infrared
It is a standard technology which we have been using for decades. Used typically for one-way command it is the most straightforward protocol. The most common example of it is the remote control.   
Li-Fi
We have heard a lot about Wi-Fi but not about li-fi. Li-Fi is an acronym for light fidelity. It is an electromagnetic spectrum used for communication. It is popularly preferred over Bluetooth, Wi-Fi and IR, especially in more energy conscious offices and homes. Li-Fi utilizes visible lights, infrared and ultraviolet instead of radio waves.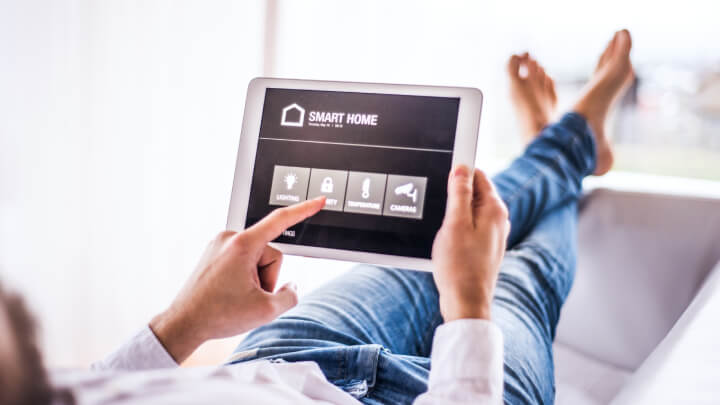 UPB
Commonly termed as UPB (Universal Powerline Bus) is a protocol used in the home as a wiring system. It transmits the signals to the home automation devices and is used manually. There are more than hundreds of UPB products available in the market that helps to connect using the link and manual setup. It is hardwired and has power lines that benefit from experiencing an unlimited range of wireless technology. It has an X10 standard that uses the signals between the devices to communicate.
INSTEON
It is a hybrid protocol that is both wireless and wired. Its chief feature is that it overcomes all primary hurdles which other protocols have. Presently more than two hundred devices compatible with INSTEON are available in the market and can be connected easily with the new and old devices as well. 
Managing INSTEON is as easy as operating a mobile phone. It needs to be connected with the network and has a speed setup with the hassle-free arrangement. It has a dual mesh networking system that permits seamless work by operating hundreds of devices globally.   
Thread
Thread is a wireless IP based smart option for home automation. It features connecting approximately two hundred and fifty devices using noticeably light power. Battery-Operated devices are compatible with it, which includes radio chips and have low networking power.
No matter where you are, you need only to instruct and get your house managed using the top-rated home automation systems. 
Top 10 Internet of Things (IoT) trends that will rule in 2020
Some of the examples of top-rated home automation devices are
The Amazon Echo
Regulated and designed with the Artificial intelligence "Amazon Echo" is a smart brand speaker, controlled by voice command. Auto featured voice service by Alexa brings an endless idea of a smart home tailoring your daily lifestyle.
It gives access to control smart products using voice, remote, and smartphones. Amazon Echo is a mini intelligent robot that comes with modifications and regular upgrades.
Google Home Hub
"Google Home hub" works with the Voice command starting "Hey Google." It offers a hands-free option because of its voice commanding feature. Google Home Hub can help you in learning a new recipe, playing music, setting the alarm and much more. Available in 4 colors it makes your room look much more smartly equipped with tech products.  
It is the smarter version of what we had earlier like Google mini and max. It is an AI-based speaker that efficiently functions for the smart home devices.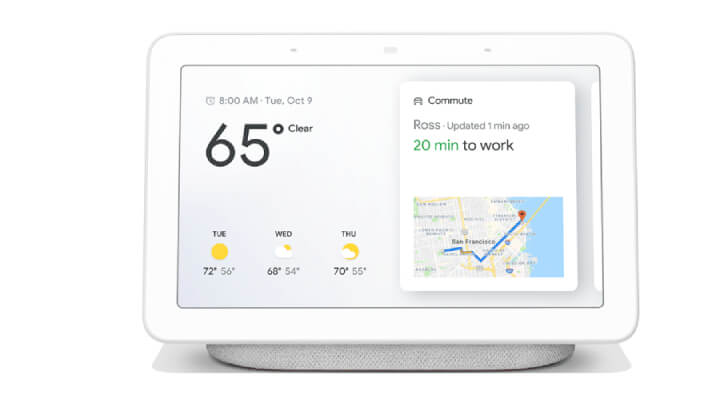 Wink Hub 2
Sleek and beautiful in design Wink Hub was the first smart home automation tool. It enhances connectivity and has excellent security. It also provides Wi-Fi radio and an Ethernet port. It has a 5GHz improved connectivity solution.
Samsung Smart Things
Just like Google and Amazon have their smart connectivity protocols, Samsung smart thing is a product designed by Samsung. Samsung SmartThings devices contain ZigBee chips to receive and provide information. It offers a secure connection wirelessly through smart devices like CCTV, Refrigerator, Thermostat, washer, AC, speaker, sensor bulbs, and outlets. It also has features like monitoring the weather condition. It is a perfect home automation product that is high in trend for converting your home into the smart home.    
Apple Homekit
It's not about Alexa or Google but the iOS assistance Siri. It works according to your voice command and compatible with every smart device available in your home like TV, speakers watch.
By using an app, you can connect your configured accessories. It offers the best home kit devices, a regulation feature like Google Home and Amazon Alexa.  
Home automation provides an innovative home solutions and makes us comfortable through its remote access feature. It also increases safety and is eco-friendly because of its energy efficiency feature. In our busy lives to make the things easier home automation solution brings an idea to be productive by saving money and time.
X10 was the best automation protocol, but with the time and technical advancement, it is replaced by more versatile wireless technologies.
Home automation is an ultra-solution that can bring a smart tomorrow. It is going to be a high-class standardized solution. As every coin has two sides, home automation also has few drawbacks.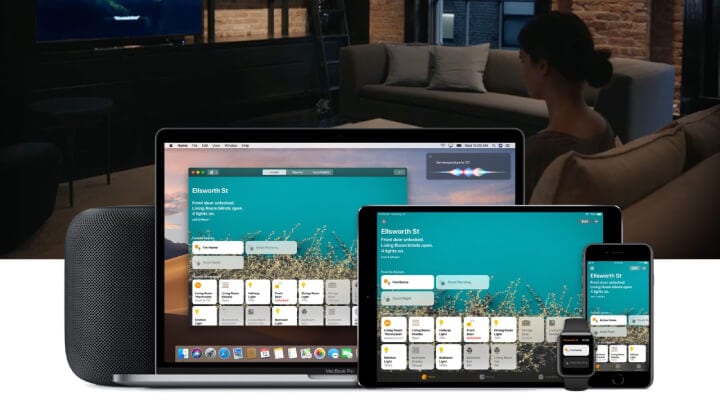 Pros and Cons of Home Automation technology
| | |
| --- | --- |
| Pros | Cons |
| Safety: Smart home technology enables you to have enhanced security systems with advanced cameras, motion sensors and more.   | Large investment: It takes a higher initial investment to install smart technology into your home. But this investment is going to be a lifetime asset for you while enhancing the economic value of your home.  |
| Convenience: Smart homes are always more convenient when compared to regular homes. Automation technology is known for making life easier for its users. | Internet outages: Most of the home automation features require internet connectivity. |
| Energy & Cost-efficient: Automated home systems help you in saving energy which leads to saving money as well. | Learning: For many non-tech savvy people, it is slightly difficult to operate automated systems in the beginning. However, with time it becomes simpler for everyone. |
| Enhanced home value: Smart homes not only make your life convenient but also improve the value of your home. Homebuyers usually get attracted to smart homes and are willing to pay for it because they get advanced features such as climate control, better entertainment, smart security, and more.  | |
| Customization: Smart home programs are also customizable. They can be personalized to users' requirement to an extent. | |
| Easy to install: Smart home systems are compatible and wireless devices which are easy to install. You can install systems by using the operator's installation manual. | |
Conclusion
Home automation is a developing technology, which means that enterprises are still working on making this technology more efficient and affordable for mass users. There is a chance that you are already using one or two such appliances at your home.
TechAhead, a leading mobile app development company is known to deliver high quality mobile apps for all platforms and frameworks. Contact our experts now to take your business to the next level.
Also read:

How is Internet of Things (IoT) shaping the future of home automation?

How the Internet of Things (IoT) is transforming education industry?