6 Best Apps for High School Students
How can you make the most of high school? After nine and half hours of sleep on average, a high schooler plunges into a day filled with 3 1/2 hours in class, 90 minutes of extra-curricular activities, one hour of homework, and four hours of connecting with friends according to the Pew Research Center analysis of 2014-2017 American Time Use Survey. Eating, volunteering, part-time work, house chores, transportation, running errands – all these activities must fit in the remaining three hours and a half of the day.
List of best apps for high school students
Thankfully, there exist apps to ease and relieve the stress of time management. Here are 6 best apps for high school students that help free up time to pack more fun in a day.
1) myHomework Student Planner
myHomework acts as a master tracker of school schedules, class assignments, and accumulated grades. The free version, available for iOS, Android and Kindle devices in addition to computers, includes advertisements that can be eliminated with a $4.99 annual fee.  The latter premium version enables file attachments such as snapshots of whiteboards or handouts for later retrieval. In addition to managing relevant files, it acts as a communication channel.
myHomework for schools is a fee-based service for educational organizations that need to communicate events, assignments, teachers' information, or coach messages with students and their families. This app easily establishes a bridge of communication between student and teacher and keeps students up to date on all assigned work.
App Link: (iOS |Android)


2) Wunderlist
Wunderlist is a to-do list app that makes it possible to collaboratively create sequences of activities that need to be completed with due dates and reminder alerts. Wunderlist facilitates constructing grocery shopping lists with the family or documenting in one place all the reading that is required for an assignment.
Wunderlist works on iOS and Android smart devices as well as computers with automatic synchronization between devices. The app is free with an offer to upgrade to a pro version for $4.99 per month for more file upload and additional co-sharing options. With this app, keeping track of chore duties and shopping lists becomes much easier to handle and stress-free.
3) SimpleMind
When it comes to school, good time management means to learn the lessons once and easily retrieve them later. SimpleMind is an iOS and Android app that maps the key points learned in class or from the textbook and enables them to indicate how the ideas connect to each other. These colorful maps make powerful summaries to prepare for a test.
The free app version provides a default auto-layout graph with fields to feature customized text or relevant images. The premium version eliminates ads and enable the free form template and made it possible to customize the appearance. Being able to visually see how all keynotes relate to each other, especially for visual and kinetic learners, helps students learn the course material better and improves their preparation for an upcoming test.
4) EasyBib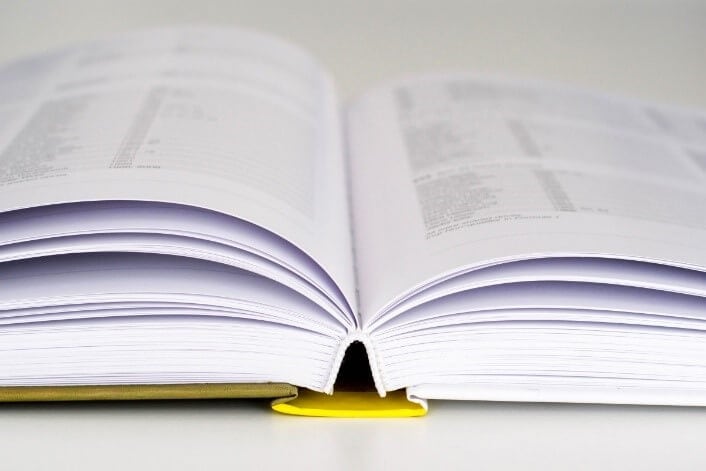 Substantiating a report is art developed and practiced in high school. Citing prior research, published references of articles and books can be tedious and time-consuming. EasyBib is an app that generates the citation from simply typing a title or providing a website link to a paper. The free version delivers only MLA format. The $9.95 per month upgrade handles all standardized citation formats, as well as checks the work for plagiarism and for errors in grammar.
App Link: (Web)


5) Khan Academy
The pressure to start preparing for the Scholastic Aptitude Test, or SAT, starts as early as 9th grade. This exam typically takes place in 11th grade and the score obtained opens some college doors. The exams explore more than knowledge; they evaluate rational thinking and decision making. Expensive coaching services offer six to eight-week cramming sessions to prepare for these exams and achieve high scores.
Though the test only covers three major sections, it is easy for a young student to feel overwhelmed and stressed. Khan Academy is the free solution for the student that plans to prepare independently by watching the online library of video tutorials that tackle each question of an SAT exam and decide how to answer the question. The Khan Academy covers a huge array of topics and is an important companion for the self-study high schooler.
6) The College Fair
The summer before and the Fall of the senior year brings the anxiety of figuring out what will happen after high school graduation. With many different colleges and majors to choose from, it is easy to feel lost and unsure of which direction to go. The College Fair is an iOS and Android Gen Z app that uses storytelling as the channel to connect students with colleges. It enables the exploration of 900 careers, lays out degrees by majors offered at 4,000 colleges, and maps professions with students' self-reported strengths and interests.
App Link: (iOS | Web)


Also Read:
How apps and technology are helping school and college students
College Students Guide to Tablets, Laptops and Mobile Devices
Useful Apps and Technology for the Classroom
Wrapping Up
Apps play an important role in a high schooler's management of their time. They aggregate information in a way that appeals to the teen viewer and elevates the quality of the work delivered by verifying the required standards. Get these best apps for high school students today to make traversing through high school easier and stress-free.
TechAhead, a leading mobile app development company is known to deliver high quality mobile apps for all platforms and frameworks. Contact our experts now to take your business to the next level.