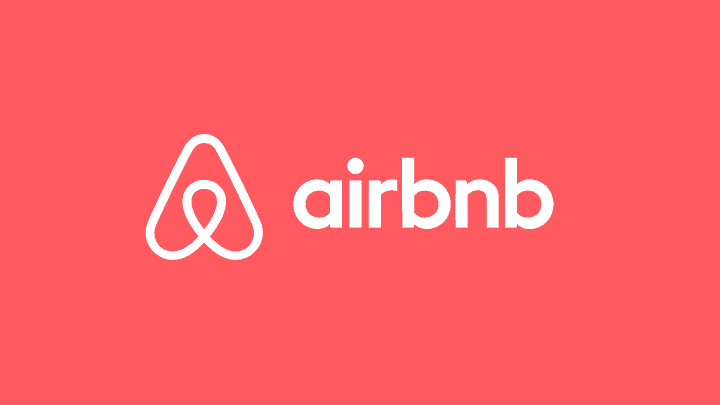 One can plan and execute a whole vacation via smartphone. The destination is decided via Instagram pictures, flights are booked on apps and vacation rental is also booked by Airbnb or one of the other available apps. As per Travelport, 58% of travelers prefer searching for their trip with a mobile device. The revenue in Vacation Rental segment is predicted to reach $97,010 million by 2023.
Airbnb is one of the top leading apps for renting accommodation during vacation. This company was founded by Nathan Blecharczyk, Brian Chesky and Joe Gebbia company in August 2008. Today this app is available in over 220+ countries and has listings in more than 100K+ cities around the world. Here are some interesting facts about Airbnb:
50% of Airbnb's traffic comes from mobile devices.
Airbnb's technology can support 1.9 million bookings at any given time.
In April 2019, more than 150 million users were on Airbnb.
From 2009 - 2019, the global compound growth rate of Airbnb has been 153%.
More than 2 million people are staying in Airbnb per night.
How Airbnb works?
Due to digitalization and the Internet of Things (IoT), the sharing economy has evolved and business transactions between buyers and sellers have become faster and simpler. The sharing economy is also known as the peer-to-peer economy. In such scenarios, businesses share human as well as physical resources. The companies make money by connecting customers with the seller instead of directly selling goods or services. Airbnb is a very successful example of such an economy with a valuation of around $38 billion in 2018.
Airbnb is an online marketplace for users who are interested in renting out their prime residences as accommodations for tourists and travelers. These people are also known as hosts on the Airbnb app.
Travelers aka guests are the people who are seeking accommodation with a homely feel and want to experience something that hotels cannot provide. If you have a home or extra rooms, then Airbnb offers a great source of supplement income. A guest must share a government ID proof to be verified.
Now the question arises, how is Airbnb making money. They charge from both parties for their platform. Guests need to pay 6-12% of their booking amount as a service fee. This amount varies according to the size of the reservation. This service fee is non-refundable. For every completed booking hosts are also charged a 3% fee to cover the processing of guests' payments. In case the reservation is altered, Airbnb adjusts the paid amount to accommodate the users.
Airbnb also provides photography services. In some of the most profitable cities, the company has a team of professionals who are experts in capturing good interior pictures. Good pictures have a huge impact on reservations.
With every completed booking, hosts are also charged a 3% fee to cover the processing of guests' payments. When a request is booked, guests pay the service fee unless the host cancels or retracts the listing. If the reservation is altered, Airbnb adjusts service fees to accommodate users. Value-added tax and exchange rates also impact the cost of reservations.
Essential Features to make an app like Airbnb 
Airbnb disrupted the hospitality industry through its app that allows travelers to book bed & breakfast, homestays, and similar accommodation during their trips. Its penetration in the market can be proven from the fact that the app has 6 million listings across the globe.
Owing to its enormity, other players have also launched similar services through a mobile app. Some popular alternatives include Vrbo, Booking.com, TripAdvisor. If you are also planning to create a similar app, it is imperative to know all the major features. To help you in the process, we have listed most of them. These features are segmented into three categories: Guest Interface, Hosting Interface, and Admin Panel.
Guest Interface
The functionalities in this interface are developed to simplify the overall experience of travelers. Essential features include:
Advanced Search: The traveler needs to enter the location in which he/she wants to locate the places to stay. 'Recent Searches' shows the list of last eight destinations that a user has searched for recently.
Geolocation: A user is able to view the locations of all the available apartments on the map for a particular area. The per-night cost of each option is mentioned on the map. When a user selects one of the markers, the highlights of the property, along with a picture gets displayed at the bottom. To integrate a similar service, you need to add APKs and SDK of Mapbox or Google. This will add a fully functional map to your app.
Inbox: This is a chat window where a user interacts with the host of the property. The guests explain a bit about themselves and their stay, whereas the host answers the queries related to the property. This is crucial so that both parties are on the same page and no disputes arise later.
Personalized lists: While browsing through the options, a user can create a list(s) with the shortlisted options. The friends can be invited to view and edit this list by sharing the link through social media or messaging app. A user can view his/her list under the 'Saved' option present at the bottom of the home screen.
Filters: Just like a hotel booking app, Airbnb has numerous filters to help choose a better property for their needs. There is an option of Popular Filters that changes as per the location you have chosen. For example, the popular filters for New York would be Wi-Fi, Smoke Alarm, Heating, Kitchen, and Air Conditioning, whereas the filters for China would be Self-check-in, Kitchen, Entire Place, Superhost, and Wi-Fi. The users can select the number of beds, bedrooms, and bathrooms. They can also choose the property type, such as a flat, house, bungalow, cottage, guest house, flat, and boutique hotel, to name a few. There is an option to set the per-night price range.
Rating and Review: Users are allowed to rate and review their overall experience during the stay. This enables other users to select the right option.
Experiences: Airbnb has also introduced 'Experiences feature. Users can choose different types of experiences during their trip to a particular location in the world. Some examples include coffee tasting, culture walk, photoshoots, history walk, cooking class, and dance party. The locals can host such experiences for tourists by listing them on the app with pricing on a per-person basis.
Referrals & Credits: The users can earn a certain amount in the form of credits each time a friend they have referred completes a trip using this app. The credits can also be earned referring hosts.
Payment: Apart from payment gateway functionality, the app contains an option to select the currency of one's choice. There is also an option to get discounts by using coupon codes.
Personal Information: A traveler needs to enter his/her personal information, which includes name, gender, date of birth, email, phone number, government ID, and emergency contact.
Notifications: Airbnb gives complete control to the users on what type of notifications they want to receive. This includes notifications related to booking requests, booking reminders, coupons, promotions, regulations, and other activities of both travelers and hosts. The users can also choose the type of notifications they want to receive, including text message, phone call, push notification, and email.
Help & Support: Airbnb contains a separate list of frequently asked questions related to hosting and traveling. Under each section, there is an exhaustive list of questions and answers divided under various categories and subcategories. The users can still connect with the chat support of the company in case they are unable to find the answer to their query.
Host Interface
A host is able to add or manage his/her property through this interface. Some features are the same as those in the guest interface, such as Sign Up and Inbox.
Property Listing/Hosting: An owner of a property can list his/her property by selecting the 'Hosting' option in the Profile Tab. All the necessary information including the type of property, photographs, amenities, location, etc. need to be submitted for listing. The information can be edited later in case of modifications in the property.
Payouts: The payout refers to the amount that a host earns from a guest. The app gives the hosts the option to add or edit their payout method. The payout options include international wire transfer, PayPal, Western Union, AIS Debit card, etc.
Rate & Review guests: The hosts are allowed to review and rate their guests based on conduct and behavior.
Superhost: This functionality is added to encourage the hosts to deliver exceptional hospitality to their guests. There is a certain criterion that a host needs to meet to receive this tag. Some of the factors include response rate, cancellation rate, and overall rating.
Calendar: The bookings on the specific dates of the month can be viewed on the calendar through this functionality. A host can switch to yearly mode to check all the bookings during a year.
Admin Panel
The technical and content management team of the company has access to the admin panel. They handle the user-generated content, including listings and reviews.
Dashboard: The admins view the list of travelers, hosts, and photographers in the dashboard.
Manage new listings: The admins review and process the new listings that are uploaded to the app. The admins have the right to edit, add, or remove the listings based on the guidelines of the app.
Booking History: The backend team checks previous and current bookings using this functionality.
Insights: The details of current and previous activities are observed by the team through this functionality. It helps in improving the experience of both travelers and hosts and taking better business decisions.
Complaints & Feedback: Complaints and feedback by guests and hosts for the other party are received here. The feedback regarding the experience with the app is also received by the team.
The technology of the app is such that it can support 1.9 million bookings at a time. To create an app of such level, you need to hire a reliable mobile app developer that offers scalability. Another thing to notice taking the feedback of the users seriously. The company has updated numerous functionalities based on feedback from numerous users.
Designing guidelines to make an app like Airbnb
The most crucial part of designing a vacation rental app is being considerate towards hosts and guests both. Guests should be able to filter out, search and book smoothly without any hurdles. Hosts should get an opportunity to display their lodgings and services in the best possible way.
A fantastic user-interface encourages users to come back after the first transaction. If they find it easier to book via a particular app, they would always prefer it over all the other apps available in the market unless there is a substantial cost difference (which can be difficult in this price-competitive market).
Adding advanced features like specific filters to help guests shortlist the property, check out the location, read the reviews, look at the pictures, global currency support, live chat and so on saves their time. One of the main reasons how Airbnb got popular was because it was affordable and with time- saving features, it was even convenient. This helped them in getting repeat customers, references and ultimately expansion.
Technology Stack for Airbnb like app
There's a variety of choices as to which technology you need to build a mobile app. We'd recommend looking to React and JS developers. You're going to need an application and JS frameworks (Ruby on Rails and ReactJS respectively). Then choose a cloud provider (storage and hosting). You'll also need Phone verification API and international payment system (if you're going to operate internationally). Let's see what's under Airbnb's hood:
Factors affecting the cost of vacation rental apps like Airbnb
Creating an app for vacation rental requires expertise and a lot of thought. If the app is not good enough, it's not possible for any business to acquire and retain clients. Especially in sharing economy businesses, where the key service is to provide a digital marketplace to the sellers and buyers. There are various factors that can influence the cost of creating an app like Airbnb. The list includes:
Android or iOS or both
Airbnb is accessible for both Android app development as well as iOS app development users. The cost of app development is different for each platform. Usually, it costs more to develop an app for iOS. You can get the app for one of the platforms or both. Making this decision will depend on the target audience of your business. Android is more popular and the reach is also higher for Android users. There will be some business parameters as well which will impact this decision. So, a good market analysis can help you in making the right choice for your business.
App complexity
Features required to create an app also impact the hours required to create the app which in turn impacts the cost of the app. Apps can be divided into three categories basic minimum viable product app, apps with some complex feature set and an app with multiple advanced features and complex design.
A basic app version with core features for a single platform generally takes three to five months. Amid-level app with more features and higher complexity will take six to nine months. A large app with multiple advanced features and custom designs for both platforms will need more than nine months. Of course, this is an approximate duration. Time taken can be more or less depending on the team's skill-set and size.
Design complexity
If you are planning to get an app with an appealing and exclusive design, then add some more to the costing of your vacation rental app. The choices are between a custom-designed app and a typical design.
Location of Development Company
The location of the mobile app development company is one of the major factors that influence the cost of an app. The most popular app development locations are Asia, Eastern Europe, North America, and Latin America. The expense varies in these regions. The cost of designing an app is the cheapest in Asia (nearly $25 per hour) and North America is the most expensive destination. Destination of app development will have a substantial effect on the cost of your app so you must calculate it while making a budget for your application.
The team sizes
The team size varies depending on the requirement and complexity level of a mobile application. It is recommended to keep the team small and concise in order to reduce the price. Make sure only the essential number of people are working and charging for your app.
You can decide on all the above-mentioned factors and discuss those with your app development company. Finally, you can get a clear idea about the pricing of your vacation rental app like Airbnb.
Airbnb like app alternatives that are widely used by people globally
When we talk about vacation rental apps, the options are not limited to Airbnb. Here is a list of some of the top alternatives of Airbnb across the globe:
Booking.com
Generally, people know booking.com for reserving hotel rooms. They offer mostly best deals on booking a hotel room which is definitely fun as there are multiple services in a hotel which are not available when renting an apartment.
However, many people are not aware that Booking.com also provides listings and reservation facilities for reserving apartments. Their prices are usually comparatively best. For property owners, it's a free listing service. The fee is applied per booking.
HomeToGo
This is another big alternative for Airbnb. It is one of the world's largest search engine for vacation rentals. It offers more than 15 million listings in over 200 countries. More than 300 vacation rental and hotel booking service providers are integrated into this search engine. The list includes the hot shots of the industry like Booking.com, Expedia, VRBO, HomeAway, and TripAdvisor.
The company was founded in 2014 and quickly became popular among tech-savvy travelers. It is a user-friendly interface and some great features like smart filtering and property comparison.
TripAdvisor
TripAdvisor is another popular website among tourists and travelers. It is a global platform with user-generated content, price comparison tools and online bookings for lodging, transportation, restaurants and travel experiences. As per 2018 statistics, the website had an average of 490 million unique visitors per month. User-generated content is the USP of Tripadvisor.
Vrbo
Vacation Rentals by Owner aka Vrbo has been in the market since 1996. Almost a decade older than Airbnb. They have over a million properties listed on their website. Initially, Vrbo used to charge property owners only. In 2016, they changed their business model and started charging guests a booking fee.
Vrbo offers properties that you need for a longer stay. Unlike Airbnb, they don't have hosts and guest concept. They have vacation properties, where people and go stay for longer durations. It is best suited for families, friends or groups. For property owners, there are two options in Vrbo, they can either an annual fee or pay a fee per booking.
Couchsurfing
CouchSurfing is a social networking and homestay service accessible via a mobile app as well as via the website. Unlike sharing economy, this app is a gift economy. Here hosts can't charge guests for their stay. For safety purposes, they have features like verified profile, strong feedback platform, and strict policies.
Members need to verify their ID, address and phone number and pay a one-time fee of US$60. The fee will be waived off if you host every 3 months. If you don't have a verified profile or haven't paid the one-time fee, then you will have limited accessibility to sending requests or private messages.
Final Words
Travel and tourism is a vast industry and it's still expanding. The present generation is traveling more and is looking for cheaper options to continue their journey across the world. The market still has space for apps like Airbnb. So, if you are planning to create a vacation rental app like Airbnb, we at TechAhead can help you in building a great app.