How Much Does it Cost to Make an App Like Kayla Itsines' Sweat?
According to Market Research Future, the global fitness app market is poised to grow at the rate of 23% CAGR  between 2017 and 2023. Its value is expected to be 2 billion USD by that time. Fitness apps are gaining popularity over fitness books, gym memberships, and exercise videos because they can be customized to each user's requirements and carried everywhere.
Source: Company websites, white papers, Annual reports, MRFR analysis
A case in point is the Kayla Itsines fitness app 'Sweat with Kayla'. After the immense success of her Bikini Body Guide (BBG) PDFs, Kayla decided to launch an app that provided users — primarily women — with their own fitness trainer on the go.
About Kayla Itsines fitness app
Kayla Itsines is an Australian fitness trainer who has been helping women achieve fitness goals since 2008. That was the time that she launched her Bikini Body Guides (BBGs) in the form of PDFs. Seeing the huge popularity of her guides, relaunch the Sweat with Kayla app in 2015 and it was an instant hit. The app raked in close to 77 million USD in 2018 and was the #3 app by revenue in the Mobile Fitness Coaches category.
Features of Kayla Itsines fitness app
Let us look at some of the app features which resonated with the users and motivated them to download the app.
Workout programs
The app has four workout programs to suit the needs of every woman — Bikini Body Guide Beginner, Bikini Body Guide Stronger, Mind Yoga, and SELF Post Pregnancy Program. So, users can choose from a wide range of programs from no equipment workout to heavy workouts to yoga as well as something as specific as the postpartum workout.
Workout schedule management
Although each program is 12 weeks long, users can start over whenever they want or jump over to any week as per their choice. This was an important consideration for the app because Kayla already had her PDFs out, which people had been using for long. She wanted the app to be an extension to the PDF so that they complimented each other.
The challenge here was also that the app should offer something new as compared to the already available PDFs, otherwise the existing BBG customers would have no incentive to subscribe to the app as well.
Customized diet plans
Each program comes with a customized diet plan that covers all the meals you should have during the day. The recipes are mostly beginner level, complete with ingredients required, cooking instructions, grocery list items, and estimated preparation time. The pictures accompanying each recipe entices the users to prepare their own meals rather than going in for an unhealthy takeaway.
Keep track of the daily activity
The Kayla Itsines app enables users to keep track of daily activities like training, nutrition levels, number of steps clocked, etc. It can be linked to Apple Watch so that the number of steps can be logged indirectly. In fact, the exercise videos can be watched on Apple watches as well, once synced.
User interface (UI)
The Sweat with Kayla app interface has an awesome design and is highly user-friendly. Each screen displays only what is essential, without cluttering and confusing the user. The exercises are very easy to find and users can skip between the weeks. All daily activities can be viewed on a single page, in a single click. Users can also store their progress photos and share them with others.
Community-based aspect
Sweat with Kayla has an active community of women from all parts of the world. Users can find other users from the same area or with the same fitness goals, and share their journey.
Challenges solved by Kayla Itsines fitness app
Fitness is normally considered a fad and not an essential activity. Therefore, people tend to start fitness programs and then leave them midway. Those who are serious about their fitness realize this and take the help of trainers who can guide them and motivate them in maintaining the regimen.
If done properly, fitness apps can take the place of fitness trainers, in a more customized manner and at a much cheaper rate. Let's look at some of the challenges that were solved by the Sweat with Kyla app.
Tight schedules
The most common issue faced by women, when it comes to their workout routine, is the availability of time. As the app is available on smartphones, women carry their workout regimen with themselves anywhere they go. As the app programs include no equipment exercises as well, it proves handy when they are traveling or not at home. Also, shorter workouts are available for those busy days when setting aside much time is not possible.
Expensive gym memberships
Sweat with Kayla app can be tested free for seven days before subscribing. This allows women to check if the program would work for them before actually spending a single penny on it. The detailed videos in the app, with a list of equipment required and time taken, can compete with any expensive gym trainer that a woman might hire.
False information about nutrition guide
In their zeal to launch a fitness app, business owners often overlook the importance of hiring experts for the services that they are providing. Not so with this app. Kayla Itsines fitness app combines workout routines with a nutrition plan designed by nutrition experts. The idea of separate experts for each task, like training, yoga, and nutrition, inculcates confidence in the users.
Lack of professional training
Anyone can follow these workout routines, whether a beginner or expert. The workout programs are designed in such a way that even first-timers can follow them easily, without any discomfort. The detailed videos, complete with a timer that can be paused at any time, helps users start with their routines confidently.
How much does it cost to develop an app like Sweat?
Like any other app, the cost of developing a fitness app depends upon many factors. Let us look at the most essential ones one by one.
Platform choice
Choosing the platforms on which you wish to Launcher app is the most important factor in app pricing. if you want to launch the app on multiple platforms, the cost would obviously be more as compared to a single platform. For example, Sweat with Kayla app is available for both iOS and Android.
App design and development
A major part of the pricing is decided by its design and app development. We have always emphasized the importance of designing to make apps engaging and easy to navigate. However, an app that is easy to the eyes, as well as use, comes at a price. Depending on your budget you need to decide which features you would want to include.
App complexity
The complexity of Kayla Itsines app is another factor that determines its cost. Greater the complexity of the app, the higher its price. Again, as a business owner, you need to strike a balance between cost and required features.
Team size
Depending upon the complexity of Kayla Itsines fitness app and features required, the number and expertise of team members would be decided. Remember that an experienced developer would come at a higher price but would do a better job of the task allocated. The size of the team also depends upon the time frame in which you want the development to be completed.
Location
The location of mobile app development company also decides the overall cost incurred for the development of your app. This is because the cost of living in each country is different, and hence the amount charged by the developers is also different.
Sweat app alternatives that are widely used by people globally
Some of the alternatives to Kayla Itsines fitness app include Nike training club, MyFitnessPal, Strava, Sworkit, Calm, etc. Each app takes a different approach to fitness and it depends upon the user what suits them.
MyFitnessPal
A friendly and easy to use a fitness app, MyFitnessPal emphasizes on balance diet to achieve fitness goals. It is a calorie counter app, and the best one in the market if you don't have any major health issues. It has a huge record of food items, with the calorie count for pretty much any food item available. Users can, of course, create their own food items as well. Logging details about food intake makes users aware of what they are eating, which goes a long way in developing good eating habits for a healthier life.
The paid version of the app allows users to see your micronutrient intake as well.
Nike Training Club
Nike training club is a free fitness mobile app where the exercise routines are fully customized. When a user downloads and enrolls into the app, they enter their data and sessions ranging from 10 minutes to 30 minutes are designed accordingly. The app is completely free but it has links to a Nike store where users can purchase Nike products.
Strava
Strava is the right fitness app for athletes, especially if they are into cycling or running. This GPS-enabled app tracks workouts and then creates reports around stats like elevation, distance, heart rate, etc. The app allows them to share photos, participate in challenges, and follow friends' fitness activities.
Sworkit
For those who are tight on time, Sworkit can become the ideal fitness app. Before starting with the app, users must know what is their goal, i.e. whether they want to be fitter or stronger or thinner. It has four categories – yoga, cardio, strength, and stretching — from which they can choose according to their mood or requirement. The app has workout plans for anything between 5 minutes and 1 hour.
Runkeeper
RunKeeper is an app designed to motivate users to move outdoors, whatever the activity – running, walking, hiking, etc. They can set their own goals, like running a marathon or follow a personal fitness routine that fits into their busy schedules. The progress can be easily tracked on the app, and motivation measures like reminders, sharing with the social networks, virtual challenges, audio cues, etc. can also be turned on.
Fitbit
Fitbit app is like a personal trainer who would keep guiding and cajoling users to maintain their exercise regimen. Videos have humans performing the routines, which makes the whole experience more realistic. Fitbit app can be integrated into the Fitbit app and users can see their data there as well.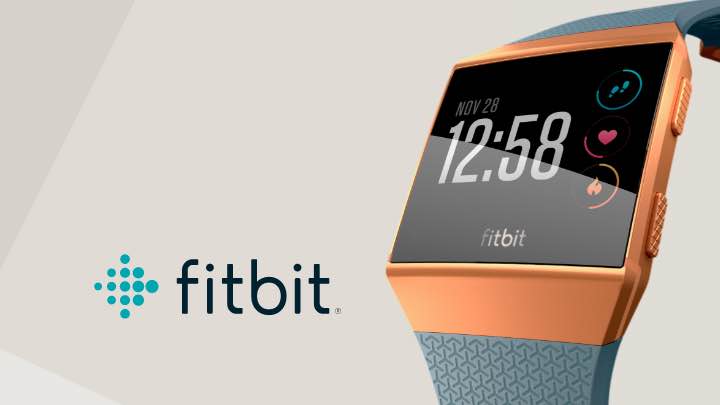 Charity Miles
Charity Miles is a fitness app designed for people who are motivated by charitable causes. Corporate sponsors donate to charities like Save the Children, the World Wildlife Fund, the national park Foundation, etc. in lieu of every mile that is logged. Users can also ask their friends to sponsor their fitness program and donate to a charity of their choice.
C25k
This app claims to convert couch potatoes into 5K runners in flat 8 weeks.  The mobile app is specifically designed for first-time runners, who need to be also trained in how to do it correctly. The progress in terms of parameters like distance covered, calories intake, etc. can be easily viewed with a click. The app has some soulful music and audio coaches to keep the users on the right track.
Calm
Fitness is not always about exercising and counting calories. It is also about leading a less stressful life, sleeping properly, and keeping your mind calm. The Calm fitness app is designed around these principles. It has various programs for meditating and de-stressing, depending upon the user's requirement, like sleep deprivation, physical pain, self-esteem, anxiety, etc.  It even has programs for kids of all ages from 3 to 17.
Final words
The barriers to entry into the fitness app market are very low. But as you can see from discussions till now there is stiff competition and you must find your unique offering to stand out.
If you are interested in having your own fitness app, for a service or product that you already provide your plan to provide, you need to follow these three basic steps:
Research market and competition.
Choose your USP and other features you want in your app.
Get the app developed and launch it.
All the steps are given here include detailing to be done and action taken accordingly. However, if done with due diligence, you have the potential to create an awesome, unique, and bestselling fitness app.