The cleaning industry will reach $6 Billion in 2020, according to Statista. The time is right for a cleaning business owner to dream big plans as the Bureau of Labor Statistics forecasts a growth more rapid than what is expected for other market segments. A cleaning business, whether it covers residential, commercial, or specialty cleaning, needs to enter the third decade of the twenty-first century with the support of mobile digital applications to remain competitive. Apps become essential to run field service management, make it easy to adopt evolving federal and state guidelines for green sustainable cleaning practices, and to ensure that employees remain safe and clients have a positive experience.   
Running a Cleaning Business in the Digital Age
Apps automate what used to be time-consuming and tedious administrative tasks surrounding the cleaning service industry. Digital mobile systems can facilitate appointments, monitor the location of the support team, and identify equipment and products needed for the mission at hand. 
HouseCall Pro
HouseCall Pro is a mobile platform, with a monthly fee ranging from $39 for a single user to $199 for teams of up to 10 members, that facilitates the scheduling of appointments and the assignment and dispatch of team members to locations. The app empowers the cleaning crew to mark the start time and completion time of each job as well as launch a text to the client that says, "On My Way." The supervisor can retrieve the rollup of hours to invoice customers and pay the team members.
Download HouseCall Pro Mobile App: (Android | iOS)


Boomr
Boomr is a mobile application, priced between $5 and $9 per month, that focuses on managing in real-time the payroll of a team on the move. It supports both commercial and residential cleaning services. It automatically tracks team member locations and the time they dedicated to each place. The app can use this information to invoice the client, issue payroll payments, and run performance metrics about the team.
Download Boomr Mobile App: (Android | iOS)


Slack
Slack simplifies group messaging for rapid updates on product inventory, new recommendations, job coordination, and general communications.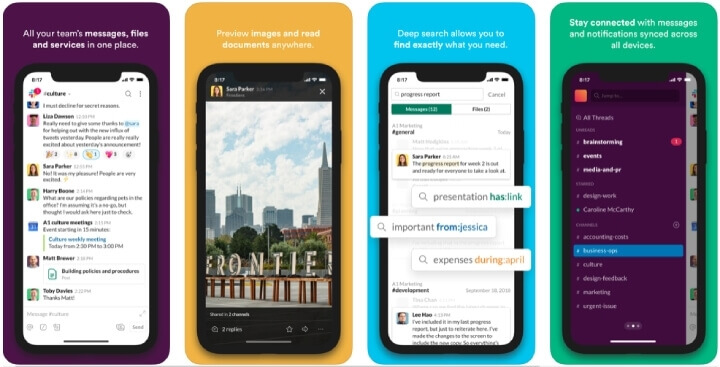 Download Slack Mobile App: (Android | iOS)


Cleaning Checklist
Cleaning Checklist, available at Google Play, helps review and track the list of things and areas to clean in each room.
Download Cleaning Checklist Mobile App: (Android)


Green Clean – The Trendy Cleaning Industry
Cleaning is not only an art but also a science. Effectiveness of the cleaning products must also balance with environmental friendliness. Today, several states have passed legislation limiting the use of cleaning products on school grounds to protect the health of custodial workers as well as teachers and students.  "Green cleaning" is driven by customers that seek services that not only deliver results but also protect the health of building occupants. Any cleaning product that contains phthalates, bleach, ammonia, chlorine, sodium hydroxide, or any other toxic ingredient is prohibited from use.
GoodGuide
GoodGuide is an app that has reviewed over 75,000 products for their chemical contents and enables a user to scan a cleaning product and verifies their compliance with an approved list. Some product manufacturers have launched educational apps that teach non-toxic approaches to achieve effective cleanliness using their own products.
Green-Effective Training
The Green-Effective Training app, developed for Werner & Mertz Professional, gives free of charge access to videos, summaries, and tutorials on how to clean specific types of rooms, offices, homes, hotel rooms, or hospital rooms.
Nilodor
Nilodor App guides with a series on controlling odours in areas that may develop unpleasant odours, such as restrooms, carpets, or dumpsters.
Download Nilodor Mobile App: (Android | iOS)


Privacy and safety
The safety of both the client and the dispatched crew is critical to good business practices. Several apps provide background check services to verify potential recruits such as ClearChecks, TruthFinder, Been Verified Background Check, and Offender Locator Lite.
When a client requests to get in touch with the custodial worker or the individual who services their home, the worker's privacy also needs to be protected. Burner is a free app, offered for both iPhone and Android, that enables creating a one-time phone number that can be given to a customer to reach a specific person call to this number will route to the person's personal cell phone number but will not reveal the private information associated with the person receiving the call.
Apps that Help Grow the Cleaning Business
Customer loyalty sustains any business with repeat business and potentially an opportunity for new services. Several mobile applications help encourage clients to return.
Revetize
Revetize offers an online review system to build a reputation in the digital world, enables current customers to refer friends, queues promotional messages, and gives a portfolio of marketing tools to support loyalty reward programs. Other applications link referrals with awards such as Vyper or InviteReferrals.
Download Revetize Mobile App: ( iOS )


Gro CRM
Gro CRM is a Customer Relationship Management application optimized for the business owner. It automizes some of the lead development and solicitation phases with the ability to scan business cards, organize potential leads by types, and launch campaigns with customized emails, alerts, and offers.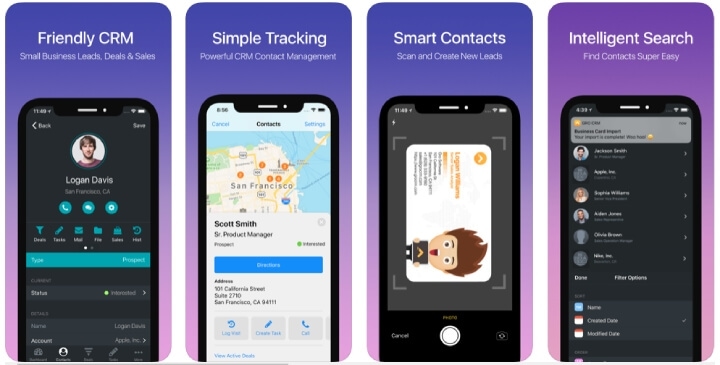 Download Gro CRM Mobile App: (iOS)


Conclusion
As technology and apps continue to improve, businesses gain many opportunities to expand and improve their skills and clientele. A cleaning business owner can leverage digital tools to automate the administrative and operational duties in order to ride the larger than average market growth expected in the next five years. 
TechAhead, a leading mobile app development company is known to deliver high quality mobile apps for all platforms and frameworks. Contact our experts now to take your business to the next level.