Essential Tools Needed For Windows Phone App Development
The number of mobile computing devices and mobile phones is increasing day by day. As the likes, dislikes, tastes and interests of everybody are different from one another, it is pretty hard for apps providing companies to cater to the needs of every client.  The people who use Windows based phones specifically find more apps as most of the people use windows based computers and mobile phones.  
Before you start developing Windows phone apps, you have to install Windows Phone Developer toolkits in your computer. You may download the Windows Phone SDK 7.1 from the site www.create.msdn.com. You may download tools from here and also join the relevant forums to get answers to the questions that may arise from time to time during the apps development procedure. In the beginning, you need to install the operating system "Windows Phone OS 7.1" and "Windows Phone 7.5″ on your computer.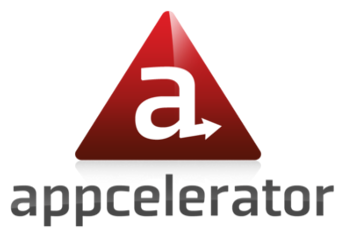 Appcelerator is a tool that helps you develop your phone apps in the best possible way. It is a tool that helps in the development of cross-platform apps. It allows developers to write tablet and mobile phone apps by using the programming languages like HTML, PHP, Python, Ruby on Rails and JavaScript.
(http://www.appcelerator.com/)
Visual Studio Express 2012 and Windows Phone 8 SDK may also be installed to make it certain that you are able to develop topnotch apps that use the state-of-the-art software and hardware. This tool consists of numerous drag & drop code chunks and controls. It also contains various testing tools and emulators in it. Another advantage of installing this tool is that it comes with offline and online help from Windows staff whenever the need is there.
(http://www.microsoft.com/visualstudio/eng/products/visual-studio-express-products)
Rhomobile is a cross platform, open source mobile apps development framework. It is based on Rails and Rhodes. Here developers can make robust apps that work on almost all the operating systems like BlackBerry, Android, Windows Mobile and iOS. The tool is so effective that it allows you to develop a single mobile application and then use it on multiple operating systems of your choice. It also allows you to use cloud-based technology, RhoHub, and a server RhoSync.
(http://docs.rhomobile.com/)
Caliburn Micro is a Windows 8 mobile apps tool that helps you develop your apps for MvvM framework. It brings a lot more ease in your programming efforts. You can build programs and apps quite comfortably by using it.
(http://caliburnmicro.codeplex.com/)
Akavache along with SQLite at the backend may be another choice for the development of robust mobile apps. It works best on Windows 8 and you can use it for the best performance of your apps.
(https://github.com/github/Akavache)
XamlSpy is another Windows 8 based tool. It is just like the tools related to DOM inspection that are there in the present day browsers. It allows you to set the padding and margins. It gives fineness to your apps.
(http://xamlspy.com/)
Color Hexa is another tool that you may deploy to make it certain that the app colors are of the most advanced nature. You may also find varying shades of colors that suit your aesthetic sense by using this Windows based tool.
(http://www.color-hex.com/)
There are numerous tools that are available in the market and many software companies have developed them to bring new ideas and technologies in use. You may select one or more of these tools to make your application robust one so that it remains compatible with most of the devices. Moreover, you have to make certain that all of your apps are accessible on cross-platforms. Although you develop apps by using Windows based tools, yet they must be accessible through the other platforms. This way, your apps will remain valid for many decades to come.
You have to be certain about the software and available tools that programmers and developers are already using. You also have to get knowledge about the hardware that has been invented till now. You have to get a calculated guess about the new technologies that will be available in the near future. After getting this knowledge, you will be able to reach a specific decision about developing apps for windows phones and to get in touch the essential tools required for their development.
Twitter •