Google announces changes coming to significant services offered by the company:
This year, Google has made considerable changes to many of its well-known apps, often used to help with productivity. And just recently, the company has announced changes that will be taking place to Google Search, Lens, Maps, and Duplex.
Google Search:
The changes Google Search is undergoing and has already undergone are "the biggest leap forward we've seen in a decade," wrote Brandon Russell for XDA. Some changes to look forward to involving search include providing more specific information to users, understanding words that may be misspelled better, honing in on videos to find important moments for information for viewers, and so much more. There will also be a better understanding of "subtopics around an interest," which will ultimately help Google deliver better-diversified content when a user searches a broad range of topics. Another new feature to look forward to will be the new "hum to search," which allows users to find a song online through Google Search by humming the song's tune.
Google Lens:
This tool from Google has been a valuable addition to students needing help with their homework problems. And now, the company will make Lens even more helpful when shopping. Lens users can take a photo to find a specific item of clothing by "tapping and holding on the image in the Google app or Chrome for Android," wrote  Brandon Russell for XDA. The Lens will then use technology with Style Engine to help find "products with millions of style images" for user convenience.
Google Maps:
With a plan to keep everyone safe and healthy while navigating their daily life during the pandemic, Google is doing what it can to help. The company plans to expand the Live Busyness feature offered in Google Maps and will be increasing on a global scale "by five times compared to June 2020, giving people worldwide the data to plan their trips to the store," wrote Russell for XDA. The expansion to the feature includes many more essential places and outdoor places. Google will also make an even more significant effort to contribute to health and safety by sharing information about what precautions certain businesses take through both Google Maps and Google Search. That way, users can plan their trip and know what to expect upon arrival.
Google Duplex:
Google has explained that they are using Duplex to contact businesses to help update their information on both Google Maps and Google Search concerning the COVID-19 pandemic. This helps with the accuracy of hours, finding out if takeout is an option at a particular restaurant, and information regarding curbside or traditional delivery. In addition, Duplex is also being used to help make long tasks on the internet more straightforward for users when used in Chrome. This will allow simple tasks like buying movie tickets or renting a car for the weekend to be done in even fewer steps.
Google makes new updates to Android Studio:
Just last week, Google released and launched version 4.1 of Android Studio, which is the IDE for developing Android apps. The update is supposed to have several features with improvements to help developers. TechCrunch said, "The team also fixed 2,370 bugs during this release cycle and closed 275 public issues" (TechCrunch).
Some of the release's highlights include a brand new database inspector and more support for machine learning on devices, allowing "developers to bring TensorFlow Lite models to Android," wrote Frederic Lardinois for TechCrunch. There will also be the ability to run an Android Emulator inside Android Studio and support testing apps for phones that can fold in the emulator. Other updates that Google has mentioned are the new templates that can be found in the New Project language that helps give support to Google's Material Design Components, various System Trace UI enhancements, Dagger navigation support, and all new profilers that can help developers get the most out of their apps' memory usage as well as overall performance. Interested in learning more about
Android App Development
?
Voting just got easier: Google Maps, Search, and Assistant can help you find polling locations:
As election day inches closer and closer for many individuals in the United States, Google is trying to help you find your polling locations. This past Friday, Google released new features for Maps, Search, and Assistant designed to help users find information about polling locations near them.
When it comes to Google Search, you can look up "ballot drop boxes near me," which will show you a new tool to lookup the address that you are registered to vote at to "help you find a drop box or polling place accordingly" (TechCrunch). For your Assistant-ran devices such as Nest Mini, Nest Hub, or even your Android phone, you can ask Google where to vote, and the Assistant can find out the information since it knows your current location. And finally, Google Maps helps by searching for voting locations in-app, which will ultimately take you to Google Search to find the exact location. Once you have found the location you are registered for, you can go back into Maps and begin directions to your polling location.
Since March, food, drinks, and shopping apps have grown 50% more than year-after-year growth in the U.S.
The impact of COVID-19 has had a direct effect on the growth of apps in the categories of Travel as well as Photo & Video, while others in the Food & Drink category, and shopping, have been flourishing since March 2020. The growth that is being seen also exceeds the growth that was tracked in 2019. The top five categories that saw a significant increase in new app downloads between March to September 2020 include Business, Education, Games, Utilities, and Lifestyle.
The App Store:
The number of new apps and games offered on Apple's U.S. App Store saw growth of nearly 2 percent from March to September year after year. This was also recognized as 3 percent larger than the "1 percent decrease seen when comparing the same period between 2018 and 2019," wrote Stephanie Chan for Sensor Tower. The category that saw the most significant increase in new app launches during that period was the Food & Drink category, which has been reported to be a whopping 70% year after year. And the Shopping category for the App Store saw a 43 percent increase year after year, the second-highest increase.
Google Play:
During the March to September time frame, the Shopping category saw the highest year-after-year growth for Google Play, which soared to almost 58 percent in the United States. This was followed by the Food & Drink category, which saw an almost 55 percent increase in growth. Education followed behind the other two categories, with an 11 percent year-after-year increase, and also saw the highest number of new apps downloaded and launched during the period for Google Play. Check for more information on our
mobile app development services
and how we can help you achieve your goals.
A new technique allows Artificial Intelligence to learn with barely any data:
Most of the time, A.I. technology requires tons of examples to work properly and function at the rate at which it is expected. For example, for an A.I. model to recognize a beach, you would need to share thousands of images of a beach to make it recognizable. In turn, this makes 'educating' technology expensive and time-consuming. But, new information from the University of Waterloo, located in Ontario, has suggested that A.I. models should be able to learn quicker than this, a process researchers call "less than one"-shot, also known as LO-shot learning.
But how does it all work? According to MIT Technology Review, researchers first demonstrated this example when experimenting "with the popular computer-vision data set known as MNIST" (MIT Technology Review). MNIST contains 60,000 training images with handwritten digits ranging from 0 to 9 and is used often to help test new ideas in this field. In a paper by MIT, researchers introduced a technique that distilled large sets of data into smaller ones and then decreased MNIST to only ten images. When an A.I. model was trained on those ten images, it had the power to reach nearly the same accuracy as the one trained on all 60,000 of MNIST's images. The researchers from the University of Waterloo then wanted to shrink this from 10 images to only five. It was then realized the need to "create images that blend multiple digits and then feed them into an A.I. model with hybrid, or "soft," labels," wrote MIT Technology Review. This information shows us that there are no limits when teaching A.I. technology and that these somewhat 'radical' ideas may soon become the norm. Learn more about services in
artificial intelligence development.
Azure Defender is released by Microsoft for the public to preview:
Last week, Microsoft announced that its agentless security solution for networked IOT and Operational Technology devices, Azure Defender for IoT, is available for public preview.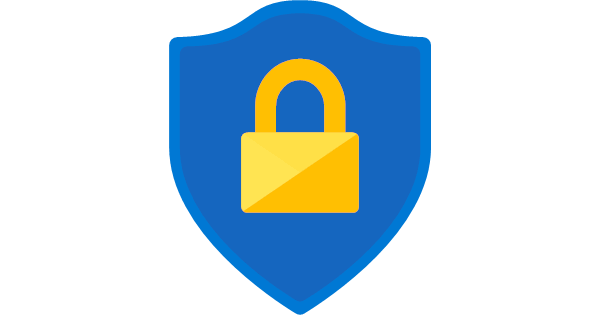 What is Azure Defender for IOT? According to Sergiu Gatlan for Bleeping Computer, it is "an IoT/O.T. device threat protection solution that integrates with Microsoft's Azure Sentinel and third-party solutions (SIEMs, CMDBs, and SOAR)," and it helps by providing monitoring of threats continuously as well as vulnerability management. Its direct focus is on providing monitoring in security for applications, specialized devices, and machine-to-machine (M2M), as well as also providing specialized industrial protocols (Modbus, DNP3, BACnet, to name a few). When visibility is added to unmanaged, misconfigured, and unpatched IoT/O.T. technology devices, it creates a more challenging time for threats to abuse them to gain a hold "into the networks of industrial and critical infrastructure organizations" (Gatlan for Bleeping Computer). Azure Defender for IOT sends alerts into Azure Sentinel, which are triggered by detection engines for analytics that alert violations of protocol, violations of policy, anomaly detection, industrial malware detection, as well as operational incident detection that are included on sensors, which are used to collect traffic from ICS networks. The alerts cover a range of potential incidents, including unauthorized remote access, alterations to firmware versions, unauthorized devices connecting to a network, networking scanning operation detection, and much more. Azure Defender for IoT can be tried for free in the public preview stage since its release last week. The only requirement for users is an Azure Defender subscription, free for users for the first 30 days of use. Wanting to learn more about 
IoT security
High demand for STEM-based apps in higher learning is said to help advance growth in the market:
Because of the impact the app market has experienced due to the COVID-19 pandemic and education making a switch to virtual platforms, there is an even higher demand for apps based on STEM that is expected to help grow the market into the future. The projection of growth over the next four years (2020-2024) is over 46.88 billion USD.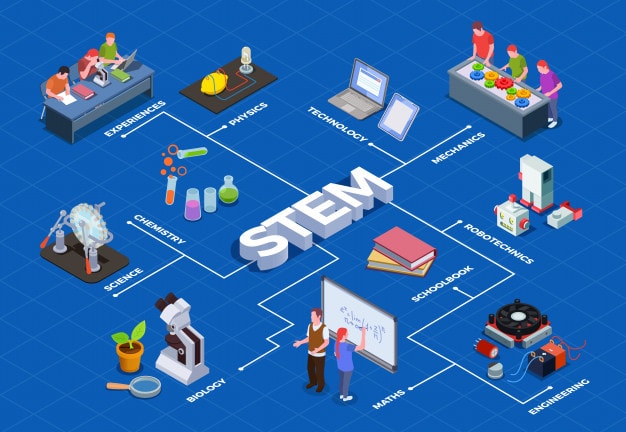 The growth tracked in the education app market has been chiefly seen through higher education, where institutions have increased their usage of apps to take tests, distribute and engage with content for learning, scheduling needs, and more. Many students furthering their education have been downloading and using educational apps that provide learning analytics on various devices to help them track their activity and progress. These apps also help provide students with information backed up by data and have helped them improve their educational studies during this 'new normal.' Because of the increased usage, business wire noted that "the growth of the education apps market share by the higher education segment has been significant" (business wire). Some are prominent market participants, prominent; market participants bet Inc., Quizlet Inc., and Rosetta Stone Ltd., to name a few. Learn more about educational
mobile app development
and its services.
iPhone users now can use Live View in Google Maps to help with better location sharing
A helpful digital feature meets reality by Google Maps by including digital arrows, pins, and markers that appear right in front of you while you walk, all through your phone's camera. The name for this feature is Live View, which has been around since August 2019. Live View is helpful to try and find a pinned location, or you are just trying to get oriented with a new area.
According to Mashable, "Google Maps announced Thursday that iPhone users will "soon" get to experience an updated Live View when location sharing, along with all Android users." Google's smartphone, Pixel, began to see this newly upgraded Live View just last month, offering even more helpful features. With this new update, when you open Live View in the Maps app and a friend share a pin while in the park, you will receive exact arrows and more clear directions that show you exactly where to go. This allows users to click on Live View, and instead of guessing where their friend might be, they'll be directed to their exact location. In the update, there are also labeled landmarks such as the Eiffel Tower or the Empire State Building, and they have "put pinned location markers in a more accurate alignment."
Google Photos gets an AI-powered editor to aid in photo editing
Recently, Google launched several devices, including two new Pixel Phones. Still, they have also been working on new features that can help users in a variety of ways as well as benefit users of other Android devices. This past Wednesday, Google released a newer version of the photo editor in the Google Photos app on Android. According to Mashable, "It uses machine learning to suggest how to fix a photo, which you can apply with one tap."
Google has also stated that more suggestions are coming to their Pixel devices in the months to come that will allow users to quickly improve certain everyday scenes that include (but are not limited to) portraits, landscapes, and sunsets. Besides these one-tap solutions, the new editor offers more granular controls for brightness, contrast, saturation, and warmth settings. It also has a new layout, allowing users to scroll through various valuable tools horizontally. And lastly, the new editor has a feature Google calls Portrait Lights, allowing users to set a source of light for a photo in portrait mode after the picture has been taken. Mashable states, "The feature will also apply to photos that weren't captured in Portrait mode, but for now, only on Pixel 5 and Pixel 4a (5G)". For more information about the
best
photo editing apps for iPhone and Android, see our blog.
Apple is set to announce the new iPhone on October 13th
Apple has just recently sent out invites for its upcoming event, which did all but confirm the latest iPhones' arrival. The event is scheduled nearly a month after its last big event, which released both Apple Watch Series 6 and two new iPads. Due to the pandemic and the lack of hardware supply, CEO Tim Cook did confirm that earlier this year, there would be a delay in the arrival of the newest iPhone to hit the market. So it is no surprise that the new iPhone was absent from the invite.
There is a lot to look forward to in regards to the new iPhone 12, which, according to TechCrunch, will be set to finally deliver 5G connectivity to Apple's product line, coupled with a new design, chip, and a push to OLED for all entries in the line". It is expected that there will be a total of three new models from the release, ranging between 5.4 and 6.4 inches. Undoubtedly, Apple will use this special occasion to introduce and release its newest device. The event will begin virtually at 10 am P.T. on October 13th, 2020.
Top five mobility startups to showcase at TechCrunch Sessions: Mobility 2020
This past Monday night, ten mobility companies made pitches on the virtual TechCrunch stage for their spot at T.C. Sessions: Mobility 2020. Each company made its pitches for one minute, followed by a Q&A with TechCrunch judges. The judging panel included Chahin Farshchi (Lux Capital), Natalia Quintero (Transit Tech Lab), and Rachel Holt (Construct Capital).
The panel heard from each founder and then selected a top five to move on and pitch at the main stage of Mobility 2020. TechCrunch states," These companies will speak on the same stage as
Waymo
COO Tekedra Mawakana, Ike Robotics chief engineer and co-founder Nancy Sun, and more." Here is the list of startups that cut for Mobility 2020:
BuuPass Kenya Limited
HyPoint
Le Car
Movel AI Pte Ltd
ONO (ONOMOTION GmbH)
Anyone interested in Mobility 2020 can tune into the main stage for a four-minute pitch highlighting the innovative technology these startup founders have created. According to TechCrunch, to gain access to this event and much more, viewers can "get an all-access General Admission ticket for $195, which gives you access to the Main stage speakers, networking and a complimentary Extra Crunch membership (worth $99)".
Twitter's new 'Birdwatch' is a fresh attempt to dig out propaganda and misinformation.
Twitter has confirmed that it is working on a new feature, currently called 'Birdwatch,' that could allow Twitter users to inform other social media platform users that some tweets are misleading or could, ultimately, cause harm. The feature is still in the early developmental stages, and it is still unknown if Twitter will release this to the public or how it will work once it is finally released. It is also unknown if it will be released if it will come out before or after the U.S. election scheduled for November 3rd, 2020.
Back in August, TechCrunch noted that the existence of a tool such as this was first discovered by Jane Manchun Wong, who is known for digging through app code for evidence of various unreleased features. In the most simple form, this feature allows users to attach a note to misleading tweets, which is shared with the rest of the Twitter community. According to The Verge, "social media consultant Matt Navarra spotted a dedicated "Add to Birdwatch" button below a piece of content he'd tweeted," which occurred in late September. This feature will be on the watch to see if it is actually rolled out to the community of Twitter users and if it will be packed with meaningful action or just another place to 'report' a tweet and allow Twitter to debate the difference in "lies [or] alternative facts." To read more about content moderation, see the blog post about what it is and why your business needs it.
New Google Play rules
With the app industry hitting record highs in 2019 and this year due to the pandemic, it is no wonder why Google Play is taking the initiative to revise some store rules. On average, people spend just under four hours per day using Apps on their devices, surpassing the time spent watching T.V. But apps are not just a way to play simple games or view somebody's status on social media. The app industry is a huge business and, according to TechCrunch, In 2019, mobile-first companies had a combined $544 billion valuation, 6.5x higher than those without a mobile focus". A few weeks ago, Apple revised its App Store rules to allow game-streaming apps and clarify rules surrounding in-app purchases, and now, Google has taken its turn to update its rules.
Google announced last week that it's "updating its Google Play billing policies to clarify better which types of transactions will be subject to Google's commissions on in-app purchases." The explicit language doesn't change the earlier policy or its intention. Still, it will impact some developers who do not use Google Play's system for billing their users. Google has also announced that they will be making changes in Android 12 that will give users more ease when installing or using third-party app stores that serve as an alternative to Google Play.
Apple releases new app marketing tools.
Great news for Apple users involved in the marketing and digital marketing world: In late September, Apple released a new app marketing tool for its customers. Apple has introduced these new tools to help developers generate "short links or embeddable codes that link to their App Store product page and display your app icon, a Q.R. code, or an App Store badge. Download localized App Store badges, your app icon, and more". According to Apple, this will allow consumers and developers to take advantage of these new resources that will help in the promotion of apps on a global level.
Airkit, a low-code platform, comes out of stealth and announces $28 million in funding.
Airkit, a low-code platform designed to help improve customer engagement, announced last week that they have come out of stealth and have raised $28 million since their creation in 2017. Some investors who helped raise funds include Accel, Emergence Capital, and Salesforce Ventures.
Co-founders of Airkit Stephen Ehikian and Adam Evans took notice of the industry over the last few years and how the relationships shared between customers and companies were changing rapidly. According to Forbes, the co-founders of Airkit have noticed a change with customers in the industry making choices based on products that offer both a "hyper-personalized end-to-end digital experience" and the fact that the products are "fast and convenient." The goal of Airkit, as described by the founders, is to help these companies currently struggling with the customer service and customer experience side of it all, which will help give more companies a competitive edge against competitors. According to Ehikian, Airkit helps to solve three main problems; companies having an overwhelming amount of data from their customers that "sit in disparate silos and which don't talk to another," the challenges that seem to present themselves in creating end-to-end experiences digitally, and the ability to "[deliver] those experiences across any conversation channel." It has also been explained that Airkit is developing pre-built components that include templates for everyday customer needs and workflows and offers a 'theme-builder.' To learn more about
low-code development platforms
, see our blog post.
The new backpack from Samsonite uses technology from Google to connect to your phone.
Samsonite has released a new way for people to connect and interact with their phones without looking at their devices. They have just released the new Konnect-i backpack that uses Google's Jacquard technology to connect to users' smartphones. The Jacquard is an intelligent module physically placed into one of the backpack's straps. The backpack supports various gestures, such as a simple swipe up or down, as well as double tappings to assign the performance of specific tasks to your smartphone. Some tasks include starting or topping music or even asking for instructions with navigating directions. The module also lights up and vibrates for incoming calls or text messages. These features are set up via an app on your smartphone, conveniently available for iPhone and Android users. Right now, the backpack is only made in black and has two formats: a standard variant running at $219.99 for consumers, and a slim version, which comes to $199.99. To learn more about click here for
intelligent wearable solutions
and wearable app development.
Androids' new feature helps those in the deaf and hard of hearing communities with alerts from 'critical sounds.'
Google has recently launched its new feature for Android that is designed to help people with hearing loss by alerting them to "critical household sounds" such as appliance beeps, running water, or dogs barking. The feature is mainly focused on helping those who are deaf or hard of hearing but can also be helpful to individuals wearing headphones or earplugs. According to Cnet, the notifications will send "a push notification," generating a flash from your camera light or making the device vibrate to catch your attention.
These Sound Notifications are also compatible with other Google devices, such as Wear O.S. smartwatches, which send alerts straight to your wrist through vibrations when your device picks up an important notification. This allows individuals to receive alerts even when they are sleeping, a helpful tool needed by the deaf and hard-of-hearing community. According to cnet, The feature was created "with machine learning" and can work fully even while offline and uses your smartphone's microphone "to pick up on ten different noises" that include (but are not limited to) sounds such as a smoke or fire alarm going off, water that is running or overflowing, the sounds of a baby or toddler or even a simple "knock [at] the door."
Consumers spent a record $28 billion on apps in Q3.
Due to the nature of 2020 and the number of individuals staying at home relying on their technology, mobile usage remains at a record high. This is due to the COVID-19 pandemic, which has led to social distancing and lockdown policies that vary from place to place, depending on where individuals reside. As a result, there has been record spending on apps for various technologies during Q3 and a surge in the amount of time consumers spend on apps. According to
TechCrunch
, 33 billion new apps were downloaded on a global scale by consumers in quarter three, with a whopping "$28 billion in apps", which was reported to be up a total of "20% year-over-year". As far as time spending, consumers have spent more than "180 billion collective hours each month of July, August, and September 2020" from app usage, an increase of 25% that has been seen year over year. Interested in learning more about how you can
make money from mobile apps
? Click to read more about it.
California Judge shuts-down developer Epic in the battle to have Apple bring back popular game Fortnite on the App Store
The judge from California, who has been dealing with the legality between Epic Games and Apple, has denied Epic's request to force Apple to reinstate Fortnite into the App Store. Although the judge did deny this, it was explained that Apple couldn't "take action against the Epic Games developer accounts" that were used to bring Unreal Engine developers access to Apple devices," said TechCrunch. The decision from the court re-confirmed its announcement from late August in a court hearing where Epric Games' legal team sought to obtain a temporary restraining order following Apple's decision to inform the developer of Fortnite that they would be kicking the company off from the App Store and also terminating all of the accounts held by the company. According to TechCrunch, the judge explained that a "[p]reliminary injunctive relief" is something that is rarely ever granted. It was also specified that the court itself was both granting and denying parts of Epic's requests that were made. Thus, this confirms that Fortnite will not return to the App Store before the trial begins, scheduled for May 3rd of, 2021.
Twitter wants you to think twice before mindlessly retweeting politicians' lies.
With the election quickly approaching for the U.S. and social media becoming a more popular tool, we will surely see an array of commentary and notions made by plenty of politicians on some of their favorite platforms. And Twitter is hopeful that users will take a moment before they decide to retweet information.
Through a recently posted blog post, Twitter has laid out a plan to help limit the spread of misinformation ahead of this crucial time in U.S. election history. Beginning October 20th and lasting through the end of Election week, tweets from political figures in the U.S. will be highly monitored. The breaking of the new plan in place would violate "policies against misleading information about civic integrity, COVID-19, and synthetic and manipulated media", which is outlined by Twitter. It would need Twitter to identify the Tweet from a politician as being in direct violation; users' ability to interact with the tweet would be limited after it has been identified. The limited interaction won't allow users to reply to the tweet, like it, or retweet it. But there will still be the option to quote tweet it, allowing users to retweet with a comment that would (hopefully) help users add their perspective or feelings towards a statement made by politicians, which, in a way, helps add to the conversation. To read more on how you can
moderate content
, read our blog post.
IBM to spin off a legacy I.T. business, tightening the future of cloud
International Business Machine Corp. is beginning a slower-growth business that will be able to manage corporate computer systems so they can shift the focus on the boom in demand for services in the cloud and have the ability to compete with companies like Amazon and Microsoft. According to Bloomberg Quint, the new section of "IBM's global technology services division" currently deals with "infrastructure service operations" daily. This includes managing customer data hubs and long-established "information-technology support for installing, repairing, and operating equipment." The new unit roughly serves 4,600 clients and has an order backlog of $60 billion, released in a statement from IBM.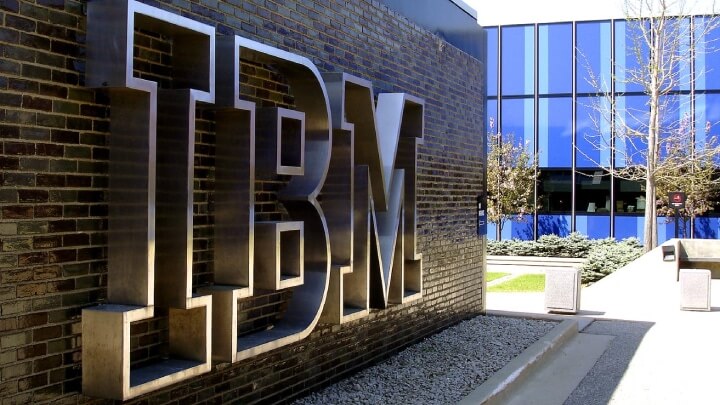 This shift cuts IBM in half, cutting its well-known I.T. management services from its brand new hybrid-cloud computing and A.I. unit, which the company hopes to both revenue growth and relevancy. IBM has noted that "it aims to complete the transaction as a tax-free spinoff to IBM shareholders by the end of 2021". This is only the 4th massive transformation in the company's entire span of history. It is also seen as the first massive move by Chief Executive Officer Arvind Krishna. Because of revenue shrinking over the past decade at IBM, Krishna has been pushing for significant revival growth in hopes of helping the company overall.