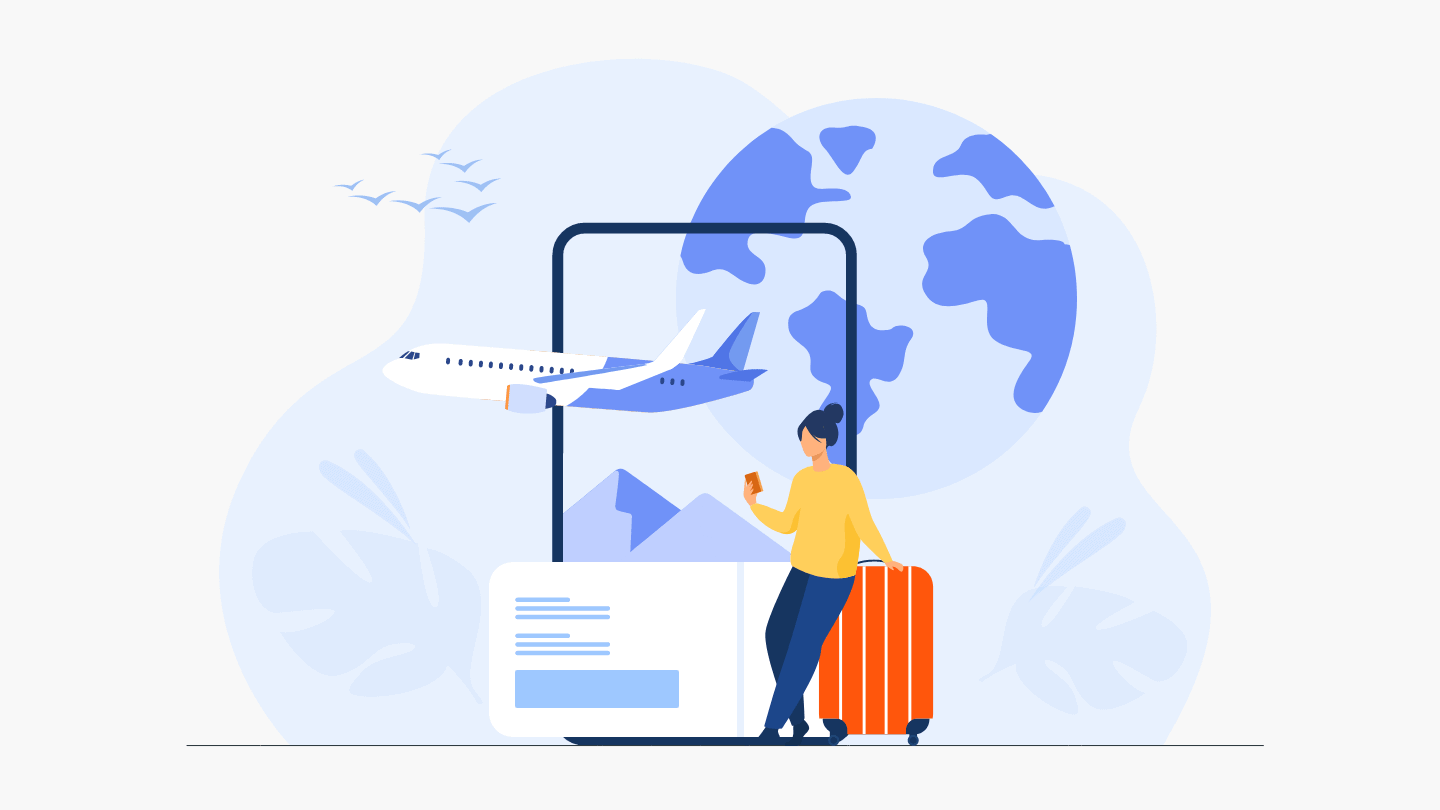 The travel and tourism industry was one of the most negatively affected industries due to the onslaught of COVID-19. The industry suffered an estimated loss of $1.3 trillion in export revenue in 2020, and the road to recovery is long as the outbreak of different COVID-19 variants has further pushed the industry into crisis. As the industry continues its battle with the COVID-19, businesses have realized that digital transformation is the only way to get business back to normal.
The industry quickly understood that it would have to adopt digital solutions to enable contactless experiences because the post-COVID-19 world will be driven through digital practices to reduce the spread of infection. These digital solutions range from the use of AR/VR, use of apps for a contactless check-in, check-out experience, keyless entry, etc.
Changing the face of travel with Augmented Reality
AR offers endless opportunities for businesses looking to make a mark in the tourism industry. Leveraging AR, travel, and tourism companies can help tourists enjoy a seamless, hassle-free experience with their mobile apps, from booking a hotel room to navigating their surroundings or translating foreign languages.
You won't get a clear idea about the hotel you are planning to book just by reading reviews over the internet. With augmented reality, the travelers get the virtual 3D tour of the entire hotel, such as rooms, restaurants, gyms, bars, swimming pools, etc., without being physically present at the location.
Additionally, augmented reality technology can be leveraged in apps to create digital paths to destinations that will help travelers figure out how to get around or reach different places while traveling. It is much better than your regular mapping apps as you get to see the route in front of you having a higher degree of accuracy. With AR, travelers get a much better idea regarding the bus or train routes, traffic conditions, weather, real-time alerts, all in a single screen, which enhances the travel experience by many folds.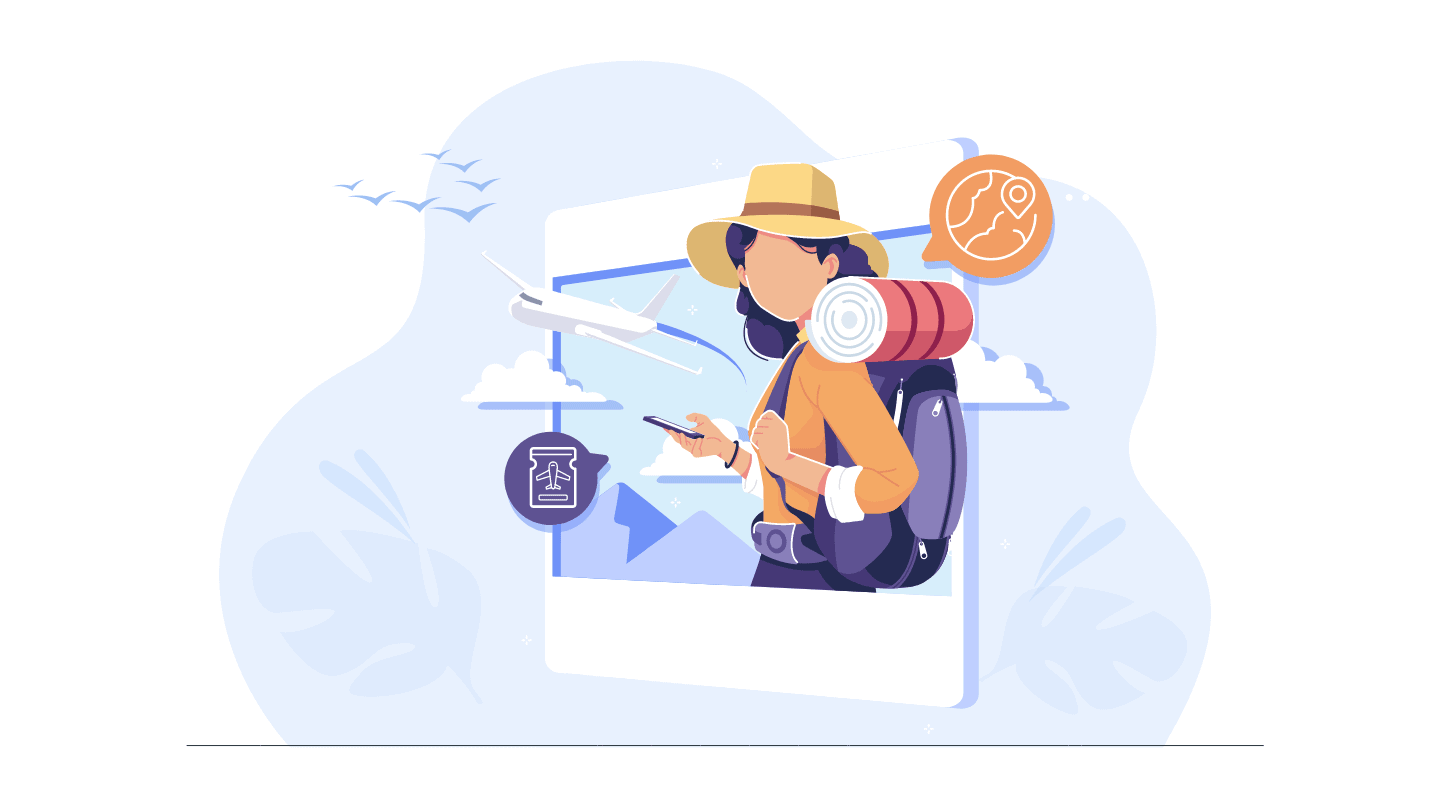 The use of augmented reality has truly been transformational, to say the least, for the hotel industry. Apps enabled with AR allow businesses to transform what the customers see, thereby changing their perspectives. AR can be used for interactive hotel rooms, making hotel environments more enjoyable, and in fact, dining too.
The best part about technology truly and always has been the endless possibilities that can be tapped into. Overwhelming, to say the least. That's where TechAhead enters being one of the best mobile app development companies worldwide. As mobile apps quickly start to become the solution to almost every problem that can be solved digitally, TechAhead leads the way in not just developing mobile apps but developing them with emerging, gen-next technologies.
TechAhead's years of experience in delivering world-class augmented reality app development services to clients ranging from startups to Fortune 50 enables it to make superior technology solutions with a human-centric approach at heart. It becomes your partner in your digital transformation journey, backed up by years of expertise and outstanding technological solutions.
How TechAhead helped Rentalhost scale to millions of dollars in revenue?
TechAhead simplified guest inquiry and service process for RentalHost, the world's premium vacation host community. They needed a user-friendly integrated platform across websites and mobile apps that automate complex tasks such as reservation, service requests, guest queries, invoices, etc., together on a single platform for a memorable vacation experience.
TechAhead, a leading travel app development company, created a smart, simple, and effective app for hosts and guests for an intimate, smooth, and enjoyable guest experience. The team's work for RentalHost enabled the service team and hosts to efficiently handle and prioritize inquiries from phone, web, and email and never lose a request at any point of the customer journey, right from booking to check-out. It also was designed to include rental contracts, secure automated payments, personal concierge, thereby entirely reshaping the travel and tourism industry with the smart usage of augmented reality (AR).
As technology continues to evolve, it is important to have the right partner in your digital transformation journey. If you are eyeing to implement AR technology within your tourism application, you would need an experienced team that can match your expectations. TechAhead's experience in not just in making apps but also integrating them with the right set of technologies such as augmented reality to reshape the travel and tourism industry.
The company's expertise in AI, IoT, and other emerging technologies such as AR-VR and their integration in apps has resulted in over 500+ clients worldwide. These clients range from Fortune 50 companies to innovative startups. The company's global presence, along with its team of experienced developers, makes it a pioneer in creating mobile and digital experiences.
The times may be challenging today, but it is imperative for the tourism industry to implement and work on their next steps and make sure they are ready whenever the world reopens. The right technology solutions backed up by creativity and executed by the right digital partner will ensure success and will make your hotel ready for the post COVID-19 world.