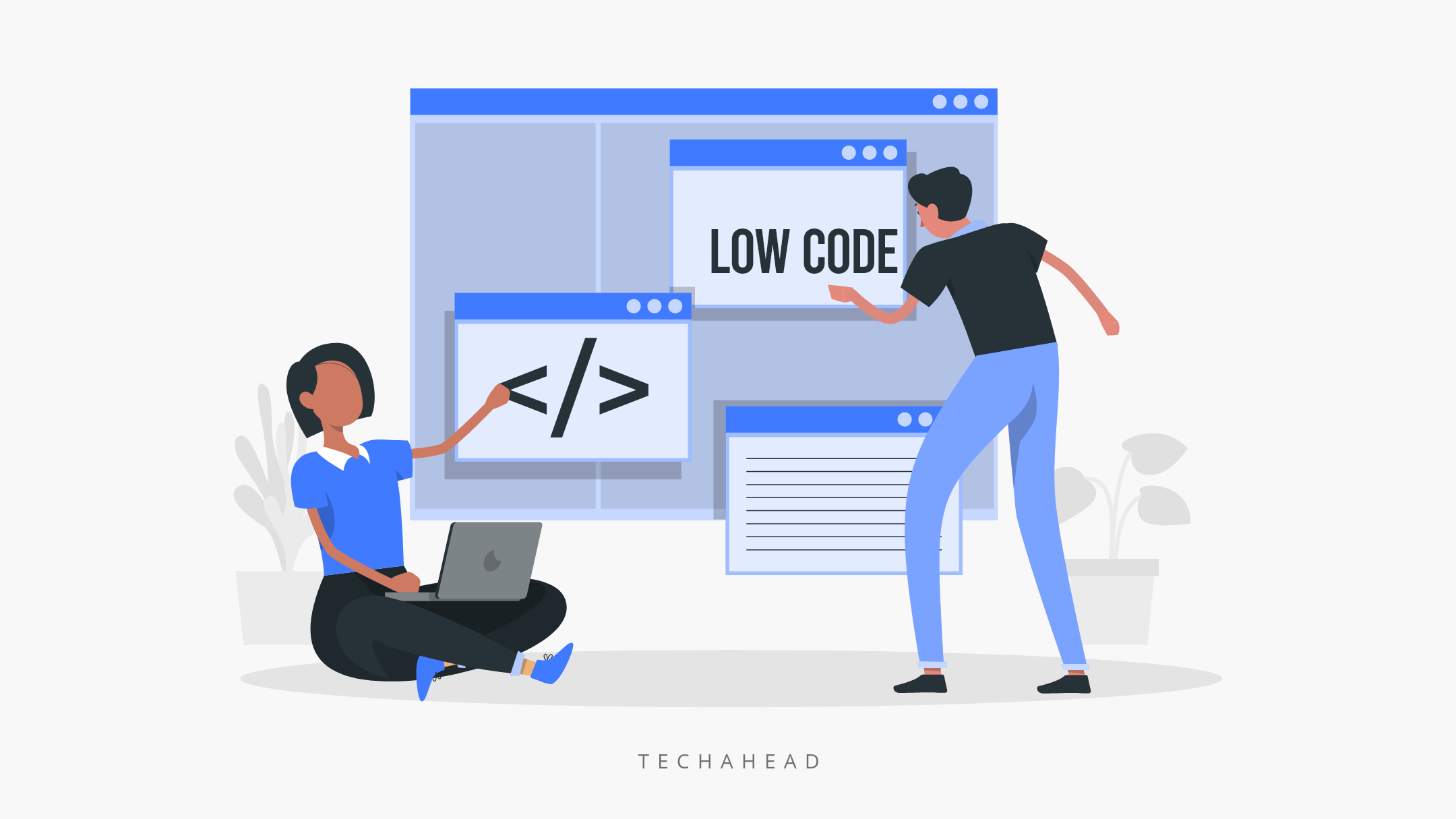 Low-code The Future Of Mobile App
The rising popularity of mobile internet connectivity drives the need for new and innovative mobile applications. As a result, the market for mobile app development is predicted to expand by over 23.80 per cent between 2020 and 2030. But customers are looking for a quick solution. As a result, low-code mobile app development has evolved as a buzzing word and is estimated to be a $13.8 billion industry worldwide by 2023.
What is low-code app development?
Low-code approaches have been developed to design and build apps with minimal or no coding. Companies construct cutting-edge solutions using low-code application development platforms to simplify creativity through visual editors, code snippets, pre-made forms and reports, and pre-built connections. Traditional coding procedures like framework construction, data modeling, and UI design are often redundant on these platforms.
Some popular low-code platforms-
Salesforce Lightning
Appian
Microsoft PowerApps
Google App Maker
Kissflow
Low-code development: why the fuzz?
Traditional coding has some drawbacks that are costing organizations dearly. They either have to compromise with the app's quality or shave off some other budget. But with low-code, such challenges can be addressed. The following may be some critical issues that can arise:
Need for Shadow IT
Testing challenges
Budget issues
Several infrastructure delays
Benefits of low-code application development
Low-code app development does not limit itself by covering a few concerns. Instead, it solves multiple significant issues and offers some non-negotiable benefits to its users. So it's clear why in the US, 4 out of 5 organisations use low-code development, compared to 77% internationally. Renowned companies like Amazon, Peloton, DoorDash, and Brex are utilising low-code development to smoothen their internal workflow.
Launch apps faster- Low-code has fewer issues than traditional programming since it requires less coding and upkeep. In addition, it reduces the months-long process of developing a mobile app or workflow to a few days. In this case, you're not only releasing the application to users more quickly but also making adjustments based on their input.
Cut the cost- A massive chunk of the budget is used to maintain the system. Because of this, there is almost no cushion for brand-new initiatives. Unfortunately, the same organization is constantly pushing for change. Here's when low-code programming enters like a hero. Due to its fast speed and short development period, it needs fewer workforce and funds to create an app. The company may now consider investing in other technologies with a clear conscience.
Lesser bugs- low-code contains lower error rates than conventional code and development since the coding involved is negligible. It ensures a bug-free, flawless mobile app faster.
Multiple deployments- In the past, organizations made specific programs and codes for each part of a project to make it run smoothly. Also, it's hard to make the codes work well together. With low-code development, this is no longer a headache. It lets companies build and release apps for several platforms simultaneously. Moreover, low-code mobile app development makes apps easier to use and gives one more control.
Rapid prototyping- Developers no longer waste time writing tedious scripts and putting them through A/B tests to show how well they worked. Now, low-code platforms offer easy insight for the user to determine what needs to be in an app and what can be omitted. This quick testing of prototypes saves time, cuts costs, and opens up more research paths.
Agility improvement- Most low-code solutions integrate with critical vendors to turn APIs, web services, and command lines into reusable building blocks. This minimizes the time required to integrate and implement new tools and technologies. It also enables enterprises to meet consumer requests and follow automation trends.
Productivity boosted - By facilitating collaboration between IT and business teams, low-code platforms ultimately help find lasting solutions to pressing business problems. This way, corporate firms can build apps without occupying the workforce with mundane tasks. It reduces the need for intricate scripts, making more team members available and, in turn, increasing productivity.
Better customer experience- Low-code platforms automate customer-experience chores. Better apps can be made because app development can now be done more quickly, and more attention is paid to business process features.
Effective risk management and governance- Platforms for low-code development are built on the notion that change is constant, in contrast to other code methods where making changes is an ongoing process. One doesn't have to rewrite many codes to change existing procedures. This allows for a more cost-effective alternate risk management strategy to be implemented within enterprises.
Is low-code mobile app development the future?
Answering this question is a tad more complex. Low-code development may look all shiny when looking at the benefits. But it has some limitations too.
Challenges of low-code app development
Limited freedom- In some use cases, the lack of flexibility and limited customization options in a low-code environment could outweigh the benefits of full customization.
Rigid customization- This could arise due to the limited templates and features of low-code development platforms. They may not work well for business workflows that need much customization.
Challenging to manage- Most low-code systems are prototypes at this point. Even though companies have produced versions of these that make it relatively simple for a user to construct a web application, end-users are often frustrated by the challenges in understanding and addressing specific problems
Like any other tool or platform, these tools and platforms are not flawless. They have some standard features like
Direct integration and low-code API accessibility
Drag and Drop workflow designers
Workflow testing/prototyping facilities
Some platforms have advanced features, ensuring the app development process is smooth. As a result, this development system's advantages suppress its drawbacks.
So, is low-code mobile app development going to replace traditional systems?
If this industry grows and advances at the same pace, then yes. Low-code development is a way for businesses to make apps, but it has many other uses. For example, even IT teams that are part of a company now use the low-code method and help users work together. However, despite its many benefits, low-code will never wholly replace traditional coding techniques. This is because scripts and programs can give development teams full access to the technology stack for the best ROI. TechAhead helps companies build efficient low-code solutions for their specific business needs. Get in touch with us to optimize your workflow with maximum ROI.