Too many students think math is difficult. With enough practice, anyone can master the subject. When starting out, it's important that math feels fun. Using these online games, kids can enjoy the process of figuring out tricky math problems. Between the widespread access to mobile devices with WiFi and the preponderance of mobile apps, it's easy to practice while on-the-go.
From universities to children's' television shows, a wide range of providers offer well-designed, challenging and entertainment online math games. It's easy to find a game that focuses on any particular math theme. Some of the most common math subjects include counting, fractions, decimals, counting money and telling time. Plus, many games offer solid practice doing simple arithmetic functions. For example, a more challenging fractions game might require adding together two fractions. Some of the games may even inspire kids to create their own real-life games in the same spirit.
Having fun is central to learning. When a game uses fun images or familiar characters, it has a better chance of making a lasting impression. For teachers, online games are also a helpful tool in the classroom. Educational games make excellent "rewards" for students who behave well or finish their work early. Parents, whether in a home-school environment or simply after school, can also take advantage of online math games and apps. Learning is more mobile than ever, and children are often more familiar with technology than their own parents. These math games make the most of the situation. As kids master various games, they can move on to more difficult themes, playing all the way.
Numbers and Counting
This collection of colorful games facilitates interactive learning.
Count Us In
The Australian Broadcasting Corporation provides a kid-friendly counting game with colorful pictures.
Count Me to Sheep
Beloved children's character "The Count" helps young children count sheep in an engaging video.
Count by Twos
This counting game is ideal for kindergarten-age children.
Numbers Machine
Make the number larger than the hacker's machine, but watch out: the hacker is a trickster!
Connect Four
Play the classic game Connect Four with a mathematical twist.
Multiplication
The games on this page work on building multiplication skills for younger students.
The Legend of Dick and Dom: Decimals Play
A BBC decimals game uses a CGI animated video.
Decimals Games
This decimals game builds on skills developed in the decimals workshop, also online.
The Decifractor
Use the "decifractor" to instantly turn fractions into decimals; guess the results before they appear for a challenging game.
Fractions Games
These fractions-themed games cover addition, subtraction, multiplication and division.
Adding Fractions
Learn to add fractions in this engaging Shockwave-based game from the Family Education Network.
Fraction Beach
Build a sand castle by knowing your fractions.
Create a Graph
In this game, you can create your very own graph.
Graph and Tally
Use these games to practice your skills with bar graphs, picture graphs, Venn diagrams and more.
Kids.gov: Money Games
This government-managed website features many kid-friendly educational games about counting coins or bills and adding them up.
The Mint: Fun for Kids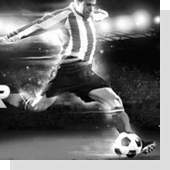 For educational activities, look to the Themint.org, an educational website backed by the American Library Association.
CPALMS Money Worksheet
This worksheet is designed to help students practice counting coins.
WatchKnowLearn.org: Value and Counting Coins
Over 30 videos about coins and counting help elementary-age children learn.
Coin Genius Lite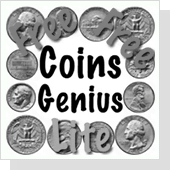 A free downloadable application lets young children practice coin counting skills with flash cards.
Bang on Time
Adjust the speed of the clocks' hands and read the time to set the clock.
What Time is it?
Wind the clock and then practice telling whatever time it shows.
Clock Talk
Here students can practice.