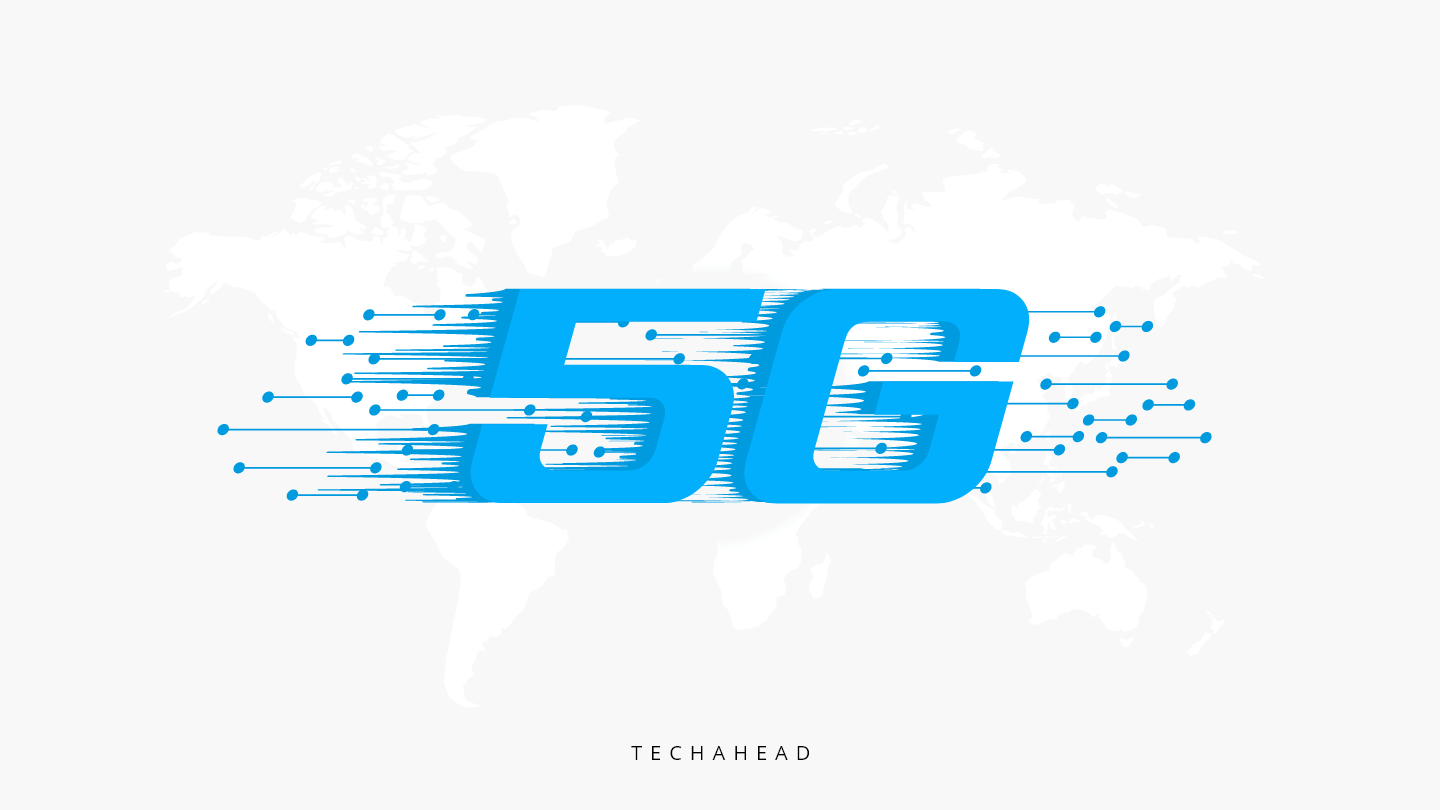 5G is ushering in a new era of connectivity, speed, and capabilities never seen or experienced before. A natural successor of the 4G network, the new, ultra-high-speed 5G network will have more than 3 billion users by 2025, accounting for roughly 50% of telecom and internet users.
With such high quality, and high-speed internet, how will the industries and markets get impacted? We will have an in-depth analysis of the 5G impact on the overall digital transformation landscape, but before that, let's have an overview of 5G technology, and some astonishing numbers related to its usage, currently.
Fasten your seatbelts, because the possibilities are actually endless!
What is 5G?
5G is the 5th Generation Technology for broadband cellular networks, whose deployment was initiated in 2019 in some countries, as a planned replacement of the existing 4G network.
The technology behind 5G is very much similar to 4G or 3G, wherein the service area is divided into small geographical areas called cells, and all 5G wireless devices in a particular cell are connected to the Internet via radio waves through a local antenna in the cell.
5G usage is expanding
The Global Mobile Suppliers Association has identified 224 telecom operators across 88 countries, that have either demonstrated 5G capabilities, or currently testing 5G networks, or already deployed 5G networks in their particular areas (2019), and these numbers are expanding at a rapid pace.
As of 2022, more than 700 million telecom and internet users are already experiencing 5G network. Some estimates peg this number at close to 1 billion!
In fact, the adaptability and usage of 5G have been the fastest, compared to other networks.
Recently, the Indian Govt officially launched 5G services across a few cities, as leading telecom firms have promised to cover the entire India with 5G network by the end of 2023.
In the US, Verizon, AT&T, and T-Mobile already offer 5G connectivity, and it's estimated that by 2023, 32% of all Americans will have 5G network.
5G is already deployed across some regions of Canada & Mexico.
In Asia, China, Japan, and South Korea too have 5G network.
Here is a list of all countries, where 5G is either available or currently being tested.
Biggest advantages of 5G network
The three biggest advantages of 5G over 4G and older networks are Speed, bandwidth, and low latency.
5G has been demonstrated to provide upto 20 gigabits per second (Gbit/s), which is changing everything we know about data transfer and data usage.
With higher bandwidth & lower latency, 5G can connect with more devices at the same time, which is giving a big push towards the Internet of Things (IoT) & Machine Learning ecosystem, as more and more applications are being developed on the 5G platform.
Overall, the 5G network is enabling more and more users to connect with one another, consume more content at high speed, and connect millions of devices at the same time, transferring tons of data instantly.
And this opens up a new world of possibilities for digitally transforming industries and sectors.
Impact of 5G on digital transformation for industries & sectors
Technically, 5G brings in 10X more speed with 50X lower latency, which introduces a never-seen-before creation, adaptability, and usage of Internet of Things applications, with highly advanced Machine-to-Machine connectivity and deployment of Artificial Intelligence across different industries and sectors.
This impact of 5G is transforming and revolutionizing Digital Transformation, as we know it.
And no industry or sector will be left unimpacted by this massive transformation.
Here are a few practical and live use cases, which will show you how 5G is impacting different industries, and unleashing massive Digital Transformation:
Surveillance cameras
With 5G, surveillance cameras are increasingly becoming more intelligent, connected, and sharper. Backed with high-speed 5G having low latency, Surveillance Cameras can now recognize faces in an optimized way, co-relate them with millions of other images, find out the connections and predict their actions via highly advanced AI algorithms.
Content consumption, especially video & games
Most probably, the biggest shift that we are witnessing due to 5G is content consumption behavior.
With ultra-high speed 5G in every home, there will be a steep increase in content consumption across homes, offices, public places, and entertainment hubs, offering a host of options to choose from.
Consumption of videos will skyrocket, as the Internet will gradually replace TV as the go-to medium for content.
Healthcare services
With 5G supporting High-resolution video consultations, assistance robots, and smart wearables, the healthcare sector is witnessing an unprecedented digital transformation.
5G is making doctors location-independent, as they are able to perform more surgeries and consultations via highly advanced video conferencing and virtual simulators, thereby saving more lives, and impacting society in a positive manner.
Robotics & automation with edge cloud
With 5G, Cloud computing is evolving into a powerful Edge Cloud, and this changes everything, especially in the robotics and automation industry.
With Edge Cloud, the processing and controlling of robots can happen outside their structure, and this means more control, flexibility, and capabilities. They can be seamlessly programmed and then re-programmed to serve diversified needs and requirements.
With 5G network and Edge Cloud, robots can be used to automate a plethora of activities in agriculture, manufacturing, healthcare, defense, retail, and more. And more importantly, the same robots can be used and re-used multiple times.
Replacement of LAN
As per some studies, 5G will gradually replace the decades-old technology of LAN for providing high-speed connectivity for organizations within their premises, and this is a game-changer moment. This will happen because 5G speed is almost the same as LAN speed, in fact, 5G frequency will be higher than LAN.
Once LAN is weeded out and replaced with 5G, client-server architecture will witness a paradigm shift in usage and applications, especially Cloud computing. No longer will organizations be required to purchase and maintain expensive servers, because 5G tech will use Cloud for data transfers and storage.
New, exciting, and useful applications based on Cloud will see the light of day, which can revolutionize the entire IT sector.
Be it agriculture, manufacturing, consumer electronics, telecommunication, healthcare, automobiles, corporate communications, industrial automation, and more, 5G is becoming the catalyst that is unleashing an unprecedented Digital Transformation and empowering more users to experience the future.
We at TechAhead are determined to leverage the power of 5G for offering better, faster, and sharper services to our clients, and offer them cutting-edge Digital Transformation solutions that will make them ready for the future.
Connect with our Digital Transformation Experts to find out how 5G is not only changing history but also creating it, right away!