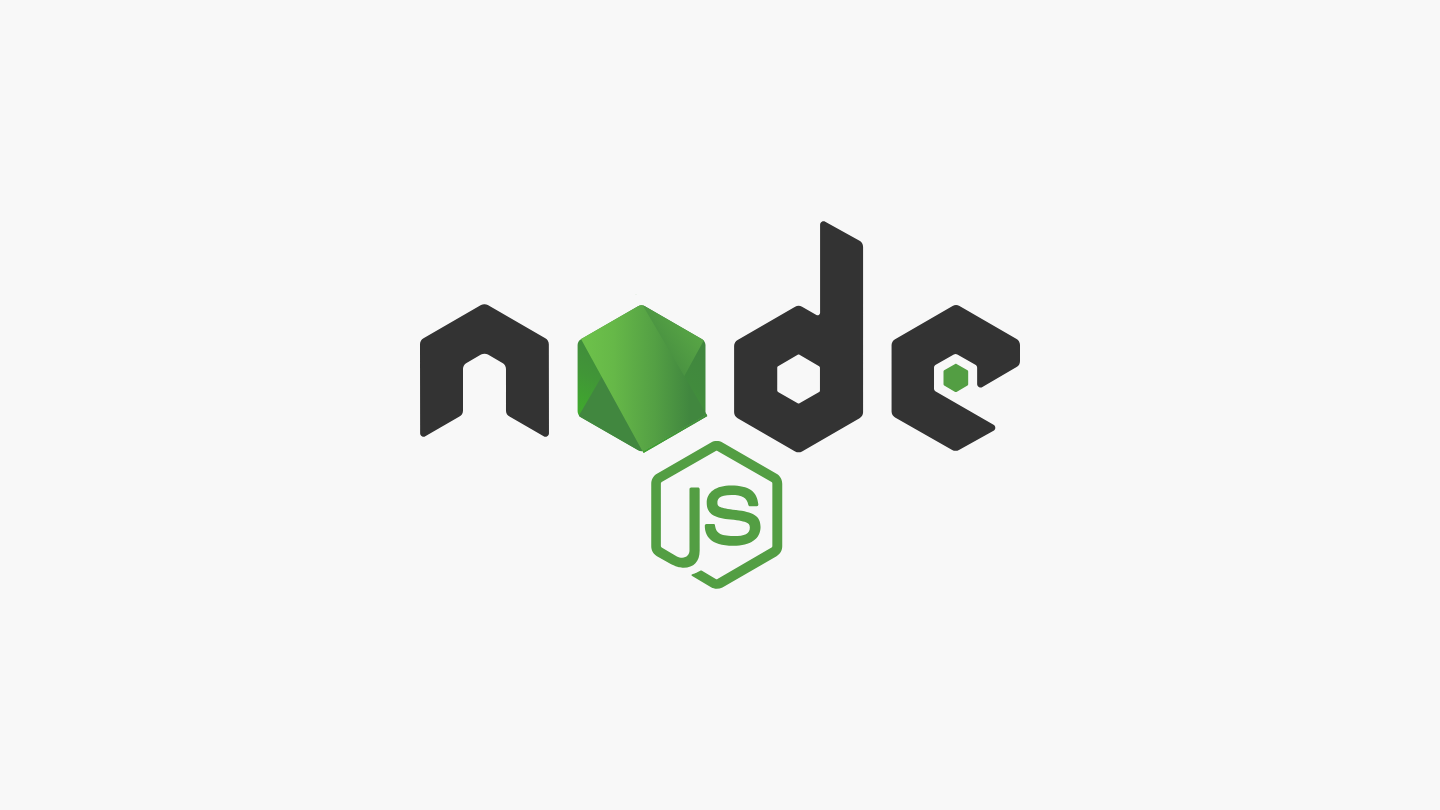 The 39 Best Node.js Libraries and Frameworks to Know in 2023
1. Adonis.js
Fully-Loaded Full-Stack Frameworks
A Closer Look at Features in Adonis.js
Routing: Adonis.js provides an intuitive routing mechanism that allows you to effortlessly map routes within your application's codebase, improving navigation experiences.

User Authentication: Adonis.js includes built-in support for user verification, enhancing security measures while keeping implementation simple.

Data Validation: Adonis.js incorporates built-in validation checks to ensure data integrity throughout your application's lifecycle, validating data requests automatically.

Data Persistence: Adonis.js utilizes ORM (Object-Relational Mapping) to facilitate smooth interaction between database entities, eliminating the need for manual SQL queries.
Harnessing CLI Tools for Efficient Workflow Management
2. Async.js
Avoiding Callback Hell with Async.js
Promises & Callbacks: Made Easy
Tackling Error Management
"In programming terms, error management forms a critical part of writing robust applications."
Error propagation becomes more straightforward thanks to features like the waterfall method, which allows sequential execution of dependent tasks—each task receives results from the previous one, making error tracking much easier compared to traditional try/catch blocks typically used across JS itself.

With the autoInject feature, you get better use of resources and improved error tracking. It's a lifesaver when debugging complex apps.
3. Axios
Digging Deeper into Advanced Features
Simplifying Complex Tasks: A Look at JSON Parsing
Paving the Way For Resilient Applications:
4. Browserify
Easing the Process of Bundling
Making Debugging Effortless with Source Maps Support
A Vital Tool For Web Development Projects
5. CORS: The Backbone of Secure Cross-Domain Communication
The Power of CORS Headers in Your Hands
It allows developers to maintain strict control over who gets access.

At the same time, it opens up possibilities for seamless interaction between different origins when required (e.g., API calls).
Digging Deeper: How Does CORS Work?
CORS operates through HTTP headers that indicate whether specific interactions are allowed.

A browser sends an HTTP request from one domain (origin) and includes an Origin header indicating its source URL.
Preflight Requests: An Extra Layer of Safety
Mitigating Potential Risks with Proper Implementation
The implementation of CORS must be handled carefully since misconfigurations could lead to lax security protocols exposing sensitive data risks or overly restrictive policies hindering application functionalities.

One smart move to keep this balance is using all-inclusive libraries, like the Node.js Cors library.
6. DerbyJS
Synchronizing Data Across Multiple Clients
Leveraging Client-Side Rendering and Model Layer Validations
User Authentication Support & Integrated Testing Tools
7. Dotenv
"By loading environment variables at runtime, Dotenv eliminates the need to hardcode sensitive information into configuration files or source code."
The Role of Dotenv in Securing Sensitive Information
$ npm install dotenv --save

require('dotenv').config()
With this done correctly, every subsequent line of code has access to all defined environmental variables via process.env.
Simplifying Environment Management With DotEnv
A User-Friendly Solution For Your Node.js Projects
8. Ethers.js: The Perfect Balance for Ethereum Projects
The Unique Attributes of Ethers.js
A Decentralized Toolkit
Fitting In With Ease
User-Friendly Documentation & Community Support
9. Express.js: The Minimalist's Choice in Node.js Web Development
"In a realm where simplicity meets versatility, Express.js is your go-to framework."
The Underlying Philosophy of Express.JS
Why Developers Choose Express.JS?
Simplicity: One significant advantage this library offers is its simple design structure, which even beginners can grasp quickly.

Versatility: This tool can handle them all proficiently, from single-page applications (SPAs) to multi-page apps (MPAs) to RESTful APIs.

Rapid Application Development (RAD): Thanks to its minimalist web framework and approach towards code structuring and extensive support for middleware functions, rapid application development becomes feasible when working with this dynamic platform.
Fitting Into TechAhead's Ecosystem
10. Faker
A Beacon Among Libraries
Precision-Driven Data Generation
Fulfilling Your Data-Faking Requirements
11. Fastify
The Power and Flexibility of Fastify
Built-In Features For Enhanced Productivity
A Future-Proof Framework
12. Unleashing the Power of Real-Time Communication with Feather.js
The Benefits of Using Feather.js
Simplicity: Feather.js offers a straightforward approach to application development by providing clear conventions for structuring your project.

Flexibility: Unlike other frameworks, it does not force you into any specific ORM (Object-Relational Mapping) or database system. You can choose the best technology stack according to your project's needs.

Ease-of-use: With built-in support for services like Socket.IO and Primus, creating real-time functionality becomes more accessible.

Data-driven APIs: This library allows you to expose data through flexible APIs, making it simple to interact with from any client-side application.
13. Understanding GraphQL and Its Benefits
What Is GraphQL?
The Benefits of Using GraphQL
Data Aggregation: With multiple endpoints in traditional REST API calls, aggregating data can be challenging. However, this issue only exists with GraphQL because it provides one endpoint from which you can request all the necessary information simultaneously.

Type Safety: The type system helps avoid manual writing or generation of validation code on the server side while ensuring clients get what they expect.
14. Gulp.js: Streamlining Your Web and Mobile Application Development
What is Gulp.js?
The Benefits of Using Gulp.js
Simplicity: With its straightforward syntax and minimal API surface, developers find it easy to learn and use Gulp.js. Its simplicity allows them to write complex tasks with just a few lines of code.

Efficacy: The platform uses Node streams for data transfer, which reduces the need for temporary files or intermediate disk writes, thus making it faster than other task runners.

Versatility:

You can extend functionality using

Globally available plugins

, allowing you to tailor workflows according to project needs without bloating your setup with unnecessary features.

Maintainability: By automating repetitive tasks (like minification, compilation, and unit testing), developers save valuable time while ensuring consistent results every run - contributing significantly towards maintainability goals.
15. Hapi.js: A Powerful Node.js Library Framework
The Benefits of Using Hapi.js
Configuration-based functionality: This feature allows you to define how your server behaves with simple JavaScript objects, making it easy to reason about your code.

Built-in authentication and authorization: This feature makes managing user access less tedious because it provides a standardized way of implementing these features across different routes.

Detailed API reference:

The comprehensive

API documentation

provided by Hapi makes it easier for developers to understand its usage without having any prior knowledge or experience with the framework.

Fully extensible through plugins: This gives you the flexibility needed when developing complex applications. You can extend or modify core functionalities according to specific project requirements using plugins available within the ecosystem.
16. Jest
The Benefits of Jest
Simplicity: One of the main reasons why developers prefer Jest is its simplicity. It requires minimal setup and has a comprehensive set of out-of-the-box features, so you can start writing tests immediately without installing additional packages.

Versatility: With Jest, you are not limited to testing your Node.js code. You can test browser code and React (or any other JavaScript) components.

Maintainability: The API in Jest is incredibly user-friendly and consistent, making your test codes easy to read and maintainable over time.

Faster Testing Cycle: Jest implements parallelized running of tests across workers, which significantly speeds up the entire testing process. Plus, it only runs those test files that have changed since the last commit - this feature, known as 'Snapshot Testing,' further enhances speed and efficiency during the development phase.
A Perfect Fit For Your Project at TechAhead?
17. JSHint JavaScript Code Quality Tool
The Power of JSHint
Benefits of Using JSHint
Error Detection: JSHint has excellent detection capabilities that help identify common mistakes developers make while writing JavaScript code.

Coding Standards: Enforcing specific coding standards ensures consistency across all projects, regardless of who works on them.

Ease-of-use: The setup process for using this library is straightforward, making it an easy addition to any developer's toolkit.

Versatility: It can be used with other libraries like Adonis.js, Async.Js, Axios, etc., enhancing its functionality further.
Incorporating JSHint into Your Workflow
18. Koa.js Web Framework
The Benefits of Using Koa.Js
Ease of Error Handling: Compared to other frameworks like Express.js that use callback functions leading to callback hell if not correctly managed, Koa uses async/await syntax, making error handling easier as they are thrown up the middleware stack.

Better Control Over Middleware Flow: Thanks to ES6 Generators support provided by Koa, which allows developers more control over their middleware flow without requiring callbacks.

Simplified Testing: The simplified structure makes testing much more straightforward than other traditional node-based servers.

Focused on Modularity: Unlike many other Node frameworks that come bundled with features you may never need or use, causing unnecessary bloat in your application. With Koa, each component can be included as required, keeping your app lean and efficient.
19. Lodash JavaScript Utility Library
What Is Lodash?
The Benefits of Using Lodash
Ease of Use: With its simple API interface, developers can quickly learn how to use this powerful tool effectively.

Versatility: Whether you're working on client-side or server-side JS applications with Node.js, Lodash offers wide-ranging utilities that simplify your codebase while improving readability and maintainability.

Incredible Performance: The library delivers excellent performance by minimizing computational time and maximizing efficiency - a crucial factor when developing large-scale applications.

Built-in Functions: Developers benefit from numerous built-in methods for manipulating arrays and objects and other valuable functions like debouncing (which helps limit function execution rate).
20. Loopback.io: A Powerful Node.js Framework
The Benefits of Using LoopBack
Data Access: With LoopBack, developers can seamlessly integrate MongoDB or any other SOAP and REST APIs into their applications without worrying about writing complex code for each database interaction.

Model Relationships: Another key feature offered by this framework is model relationships. These allow developers to define how different models relate to each other – a crucial aspect when building complex APIs.

User Roles & Access Controls: To ensure secure API usage within an application built on LoopBack, several user roles and access controls are available out of the box. This means less time spent worrying about security measures and more time focusing on core functionalities.
Conclusion
21. Unraveling the Potential of Moment.js in JavaScript Date/Time Manipulation
Parsing Dates: Simplified.
Date Validation Made Easy
Fine-Tuning Dates/Times Like Never Before
User-Friendly Date Displays: A Reality.
22. Unlocking MongoDB's Potential with Mongoose.js
Making Data Handling Robust yet Simple
Nesting schemas within other schemas through the sub-documents feature for handling complex data types.
Simplifying Query Building
Middleware Functions for Enhanced Flexibility
23. Morgan: A Game-Changer in HTTP Request Logging for Node.js
Morgan's Unique Features Boost Efficiency
Incorporating primary details such as status codes and response times (valued by 40% of users)

Analyzing URLs involved in the process (35% preference)

Focusing on ease of use through simple yet effective functions (25% appreciation)
Merging Strengths: Using Morgan And Winston Together
Install Winston via npm, then create an instance following their documentation guidelines.

Add transports such as 'Console' or 'File.' This is where Winston shines with its flexibility.
24. Exploring Multer: A Node.js Powerhouse
The Value Proposition of Multer
Beyond Body-Parser: Unique Features & Extensions
Ease-of-Use & Integration into Express Middleware Applications
25. Embrace Comprehensive Programming with Nest.js
Harness Microservices Support in Nest.JS
Achieve Enhanced Functionality using Decorators
Streamline Development with Built-In CLI
26. Nodemailer: Revolutionizing Server-Side Emailing with Node.js
The Uniqueness of Nodemailer in the Node.js Ecosystem
Ease-of-use: Thanks to its intuitive API interface.

Versatility: Support for plain text, HTML-based, and attachment-inclusive mail adds flexibility to communication needs.

No Dependencies: As a standalone package, it avoids issues linked with dependent modules while keeping installation straightforward and clean.

Leveraging Nodemailer for Effective Communication in Your Projects
Apart from being user-friendly, incorporating Nodemailer into your project can offer significant advantages:
27. Unpacking the Power of the Parser Node.js Library Framework
The Many Facets of Syntax Analysis Using the Parser Library
Early error detection reduces debugging time (the majority agree).

Easier manipulation due to parser-structured trees (40% noted this advantage).

Faster execution times thanks to Abstract Syntax Trees stripping away unnecessary details like white spaces or comments that do not affect how programs run but may slow down interpretation processes unnecessarily (

More on AST here

) - confirmed by 35% of respondents.

The Limitations Overcome By Parsers In Node.js Applications
28. Unveiling the Strengths of Passport.js
Fitting Authentication Like A Glove
A Smorgasbord Of Strategies
Straightforward And User-Friendly
Cohesion With Express-Based Web Applications
29. Exploring Pino: The High-Speed Logging Framework for Node.js
Pace Sets Pino Apart
Ease-of-Integration Gives Flexibility
There is no need for additional setup or configuration when used alongside Fastify

A modular nature allows smooth incorporation into existing workflows

Lack of strict dependencies on specific structures or systems, unlike some alternatives available today

An Ecosystem Rich With Features
Pino Customizations
30. Unveiling the PM2 Node.js Process Manager
Downtime-Free Application Reloading
Simplifying Logging & Monitoring
Maximizing Clustering Benefits
31. Mastering Puppeteer: Streamlining Web Browsing and Scraping
Taking Control of Web Interactions
A New Approach to Data Scraping
Capturing Screenshots and Generating PDFs Made Easy
Puppeteering Your Way To Success: Key Benefits
A Comprehensive API
32. Request: Simplify HTTP Requests
The Ease of API Interactions
Built-in HTTPS Support & Redirection Handling
Gzip Encoding Decoded
33. Sails.js: Streamlining Real-Time App Development
MVC Architecture Support: A Structured Approach
Tapping into RESTful Routing Capabilities
Automated CRUD APIs Generation: Power at Your Fingertips
34. Unraveling Sequelize: The ORM for SQL Databases
Diving Deeper Into Sequelize
Data Validation Capabilities Of Sequelize
Migrations And Synchronization Made Easy
35. Sharp: High-Performance Image Processing
Flexibility at Your Fingertips
Efficiency Without Compromise
Ease-of-Use And Compatibility With Other Libraries
36. Socket.io: Powering Real-Time Communication in Node.js
Digging into Socket.io for Node.js Applications
The Perks of Adopting Socket.IO
A Prime Example: Building Live Chat Apps with Socket.io
37. Unleashing the Power of Total.js: Full Stack JavaScript Framework
Dynamism through Templating Engine
Data Handling with Database Integration
User Security via Authentication & Authorization
Performance Boost with Caching
38. UglifyJS2: A Game Changer in JavaScript Minification
Promoting Performance through File Minimization
Reduced file size leads to faster loading (an advantage appreciated by users).

Smaller files imply less bandwidth usage - which is critical when considering mobile users with limited data plans.
An Added Layer of Security through Obscured Readability
This doesn't offer complete protection against dedicated attackers but adds another defense layer by increasing the effort required for reverse engineering attempts.

It makes understanding the inner workings of your codebase more challenging.
UglifyJS2: A Developer's Toolbox
39. Unleashing the Power of Winston: Node.js Logging Redefined
Making Sense of Data with Decoupling
Leveraging Streams for Performance Boosts
Mastering Log Management Like Never Before
Customization at Its Best
FAQs- Best Node.Js Libraries for 2023
What are the most used libraries in Node.js?
Is FastAPI better than Express?
Which library is most popular in JavaScript?
What are libraries in Node.js?
Conclusion