Top 6 Productivity Apps for iPad
iPad is not just a portable tablet, it is actually the whole world in your hand. There is no limit to the operations you can perform with your iPad. Along with browsing and entertainment, your iPad can even carry the whole burden of your office on its shoulders. Yes, you don't need your bulky laptop or the huge pile of files to retain your productivity, you can even increase it with power of iPad. The iOS app store has humongous amount of apps to perform all the tasks on your iPad with just a click. 
Here is a list of the 'Top 6 Productivity Apps for iPad' which will help you utilise your iPad to the fullest and do some real work.
1. Quickoffice Pro HD ($19.99)
Opening, creating, editing files is one of our daily tasks. Using your laptop for such small jobs will be a waste of time when your iPad can do the same for you. After trying out various Office apps, Quickoffice HD is one which suits me the best. Though this is one of the most expensive Office app in the market, but it truly justifies the price tag it comes with. Be it a Word, Excel, Powerpoint or a PDF file, this app opens them all. Trasferring files to third party services is pretty easy too. This is is a must have for you all.
2. Instapaper ($3.99)
At times we come across some good articles but do not have the time to read them and when we actually have time, we are not able to find them again. This is where Instapaper comes into play. Save articles, news, blog posts to Instapaer in just a click and catch them up in your leisure time. Instapaper is plug-in which resides in your browser and functions from there. The best part about the app us that it does not require an active Internet connection to read the saved stuff.
3. AirDisplay ($9.99)
AirDisplay allows your iPad to feature as a secondary display for your PC or Mac. It can even serve as an input device. It works both in Potrait as well as Landscape mode and is a useful app for your device.
4. FlightTrack Pro ($9.99)
We all need to travel from one place to another for business deals and meetings. Keeping a track of flight timings and airlines becomes fussy at times. FlightTrack Pro helps resolve the issue by providing accurate information about more than 1400 airlines and thousands airports. It also informs you about the flight delays and other such issues so that you are at the airport at the right time.
5. Dragon Dictate (Free)
This is a unique voice to text app for the iPad using which you can give your fragile fingers a bit of rest. This app may not recognise each and every word correctly but the accuracy level is better than other such apps available. You can use this app to make notes for yourself, reply to email, send messages or create word files. This app is a great time and energy saver.
6. CardMunch
Our wallets are always filled with a number of business cards, both important and useless ones. Finding the important one from the huge sack is a hard task. An app like CardMunch comes handy in such situations. It automatically converts business cards to address book. All you need to do is take a snap of the card and leave everything else on it.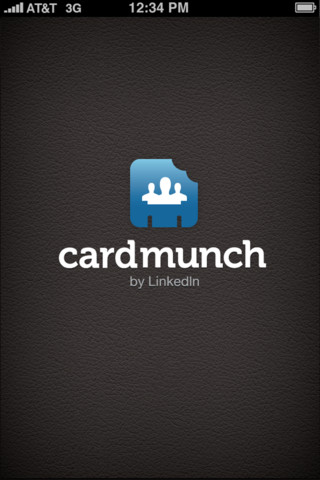 The above mentioned apps are a must have for all iPad users. These apps will let you realise the capabilities of your device. You may not have realised how easily your iPad can perform some of the most difficult tasks, some of which were not possible on any such device few years back.
At TechAhead, we have years of experience creating apps for iOS devices. Our iPad apps development experts have the experience and skills for designing iPad apps keeping in mind the device specs, and utilising them for best output. Write to us at info@techaheadcorp.com for a FREE 30-minute no-obligation consultation with our iPad app developers ($200 Value).
Twitter •